Nursing degrees are extremely important for determining what type of career you want to pursue. There are many different types of nursing degree programs out there, and it can be difficult to find the one that is perfect for your needs. This blog post will help you identify which program is right for you by highlighting eight steps that will get you closer to finding the perfect nursing degree.
FNP Programs
There are many different types of nursing degree programs available. Still, if you are looking to become a Family Nurse Practitioner (FNP), there are specific programs that you will want to look into. FNP programs can be found in traditional four-year universities and online schools. When researching programs, be sure to look at the curriculum to see if it matches your needs and interests.
In addition, you will want to make sure that the school you choose is accredited. Accreditation is important because it ensures that the program meets certain quality standards.
If you are unsure about which type of nursing program to look into, you must talk with your family and friends who have degrees in this field. You may also want to speak with nurses or other healthcare professionals at local hospitals or clinics so they can give you more information about the different types of nursing programs available.
Research Different Nursing Degree Programs
Once you have a general idea about the type of nursing program you would like to pursue, it is time to do some more in-depth research on specific programs. This means looking at the curriculum for each program and reading reviews from students and professionals who have completed that particular program.
It is also important to find out if the school offers clinical experience. Clinical experience is a key component of any nursing degree program, as it allows you to work hands-on with patients in a healthcare setting.
It would be best to ask schools about their job placement rates after graduation. This information can be helpful when making your decision about which program to attend, as you want to make sure that the school you choose will help you find a job after graduation.
Consider Your Location
You should also consider the location of schools that you are looking into. If possible, try to find a school close to where you live or work to be easy for you to attend class and clinical classes without feeling too overwhelmed by travel time. Some online programs may be considered if no school in your area offers the program you want.
However, if a specific school or online program interests you but is not located close to where you live, this may be something worth considering further. When applying for nursing degrees programs, one of the requirements will likely include moving to attend classes and clinicals at a campus.
Keep in mind that many schools have satellite campuses, so you may be able to find one closer to you than you originally thought. Also, many online programs offer the same curriculum as their on-campus counterparts, so you will still receive a quality education even if you are not attending classes in person.
Consider Your Schedule
Be sure to consider what kind of schedule you can handle when looking at different nursing degree programs. While many students attend classes on campus, some online programs offer courses that allow you to watch lectures and complete assignments from home. If a traditional four-year program is not for you, there are also shorter accelerated programs and dual degree programs that you can consider.
As mentioned previously, some schools have satellite campuses or offer online degrees. These are two options to keep in mind if the school of your choice does not have a location close by. If cost concerns you when choosing between different nursing degree programs, you should know that many schools offer financial aid and scholarship options.
Check the Program Requirements
Before applying to any nursing degree programs, be sure to check the specific program requirements. Each school has different application procedures and deadlines, so you must know what is required well in advance.
Many schools also require standardized tests such as the SAT or ACT, and many programs have GPA requirements. Also, be sure to check if the school has any prerequisites that you will need to complete before becoming a student.
In addition, some programs require certain healthcare experience before you are allowed to begin classes. These requirements will vary from school to school, so be sure that you look into each program individually before you apply. It is important to remember that it can take several months for your application materials and transcripts to be processed by the schools on your list.
Familiarize Yourself with the Faculty
When researching different nursing degree programs, it is important to know the professors who will be teaching you. You should look for schools with a good mix of experienced and new professors.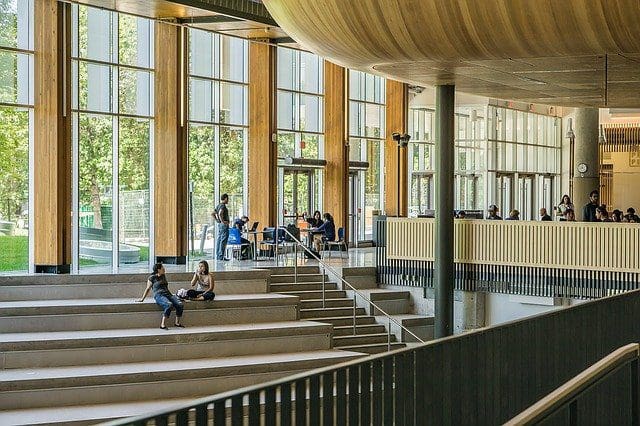 You should also ask about the professor's research interests and see if they match your own. You should also find out how often the professors can help students outside of class. Many schools have faculty pages on their website to learn more about each professor. When attending classes, it is important that you feel comfortable asking questions and seeking help when needed.
Attend an Information Session
If you are still undecided about which nursing degree programs to apply to, attending an information session can be a great way to learn more. Many schools offer these sessions, and they usually include a tour of the campus and time for Q&A with admissions counselors. This is also a great opportunity to meet current students and ask them about their experiences. These are excellent opportunities to learn crucial tips about becoming a nurse.
Information sessions are typically offered during the fall and spring semesters, so be sure to check the school's website for more information. In addition, some schools offer online information sessions that you can attend from the comfort of your own home. When attending an information session, be sure to bring a list of questions with you. This will help ensure that you get the most out of the session.
When choosing a nursing degree program, there are many things to consider. By following these steps, you will be on your way to making the best decision for yourself and your future.
Featured Photo by Doctor Mako on Unsplash