If you have decided to throw a birthday party in your backyard, then you have made a great choice. There are endless ways to throw a great party in your backyard. Now that you have the place picked out, it's time to plan the details. What kind of activities can you plan to entertain all your guests. What theme can be chosen that will set your party apart from others?
To get answers to all these questions, read this article till the end. Here we will be discussing a few ways to transform your party into a fun and lively event where all your guests will enjoy themselves, and the party will be a memorable one. 
Have A Backyard Cookout For The Birthday Party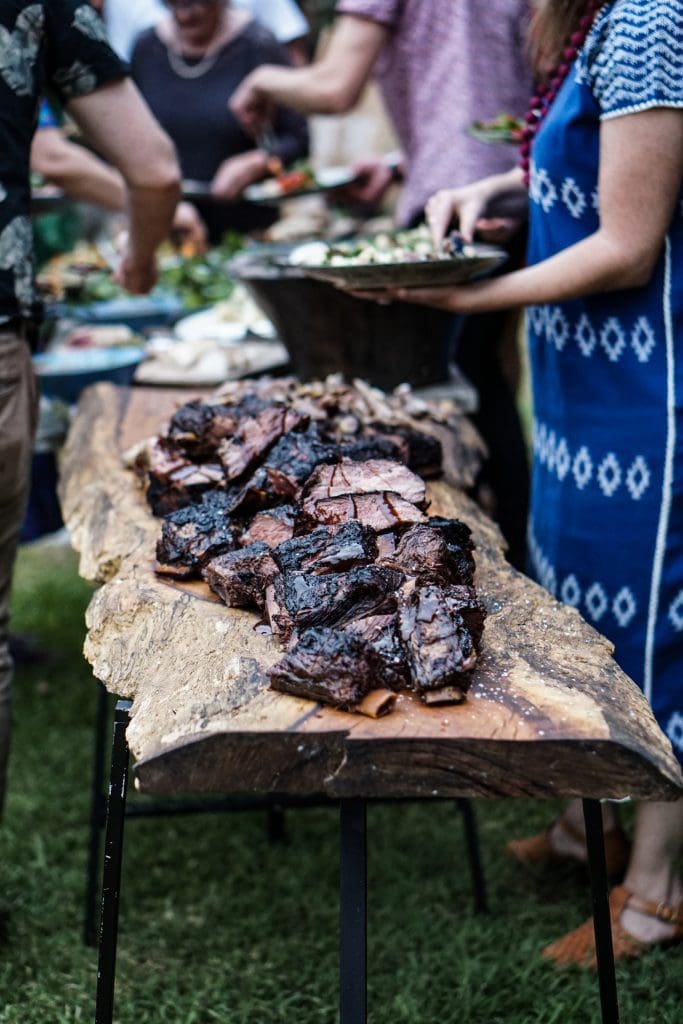 A successful party's recipe is to combine a few drinks, good friends, some nice music, and good food. Setting up a good cookout is relatively easy. You essentially need to arrange a grill with a few hamburgers and hot-dogs and some additional snacks. If it's a big party with a lot of people attending, then you can have it like a potluck asking everyone to bring in a dish. This will enable you to keep the costs within a reasonable budget. 
Some of the guests can bring different types of chips and drinks while others can bring in cups and plates. You can show off your cooking skills at the cookout and encourage your guests to join in too. If the cooler autumn air is a concern for you, then arrange outdoor heaters for some warmth. If it's a relatively hot day, then keep a cooler stocked with favorite party drinks, a clear ice machine, and arrange for the kids to play with a sprinkler to douse off the heat.
Host A County Fair At The Backyard Birthday Party
Your guests will seriously love it when they come to a birthday party and find themselves at a county fair. A hot day means you can install a water-slide. Some mini-games can be added, such as a volleyball net, corn-hole, horseshoes. This brings in the feel of your own personal fair. A cotton-candy machine will add the flavor of a country fair. Don't forget to include standard fair food. This fun idea will certainly take your birthday bash to the next level that will be immensely enjoyable for guests of all ages.
Arrange A Wine Tasting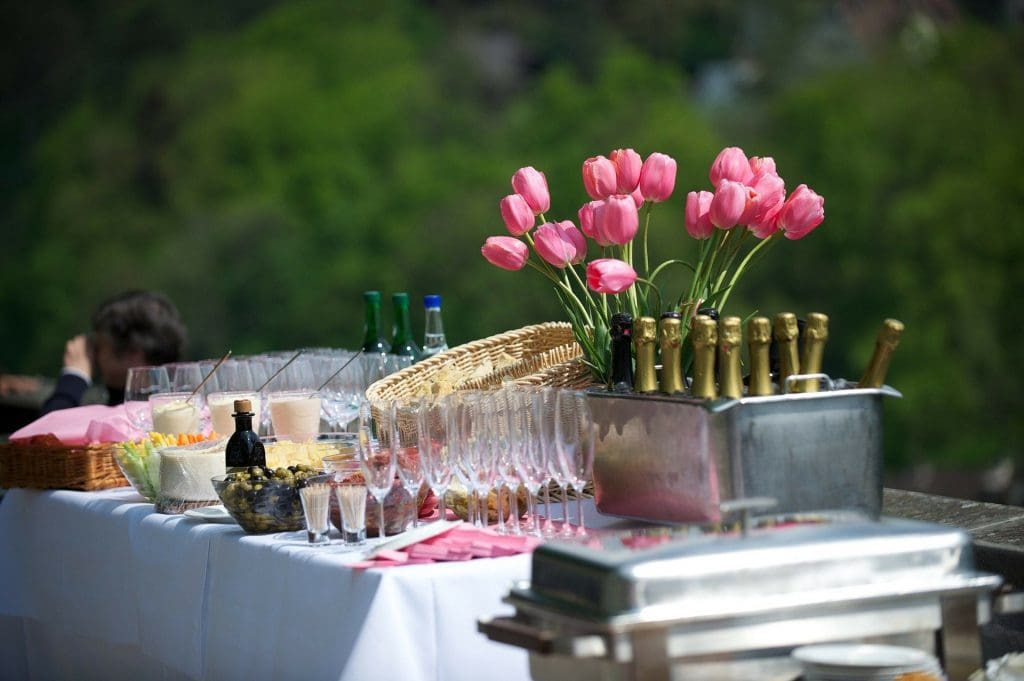 If you have a few kids and most adults at your party, you can arrange a wine tasting at your birthday party. The essentials needed for this are a few bottles of white and red wines, a few glasses, appetizers, and bread. A wine tasting is usually a low-key affair, and if that is the feeling you are aiming for, then you can try this out. A wine tasting is a great way to hold the party at the poolside and as you will know the likes and dislikes of your guests, plan the whole thing accordingly.
Throw A Pool Party
Speaking of the pool, you can't have an outdoor party and not consider having a pool party. You will need to have a clear, warm, and sunny day for a pool party, and easily it can be one of the most enjoyable ways to celebrate a birthday. Of course, you will need to have a pool in your backyard besides that planning for this sort of party isn't that difficult. Arrange for some party music to go with swimming and order some pizzas, and will you have a rocking party in your backyard. Order some Buffalo Wild Wings at your local takeout. 
If there will be kids, then arrange for a few pool toys to keep them busy and entertained. Pool parties are the best idea when you need to beat the heat on a particularly hot day, and that does not require you to go through a lot of planning to set up, and it can be relatively easy on your pockets as well.
Arrange A Movie Night
This is a fun and easy addition to the backyard birthday party. All you need is a projector, a few chairs, or you can even layout a few blankets on the grass, and you are all set. Don't forget to order a few pizzas and get the popcorn ready. The best thing will be to get this arranged at night as the daylight does make it more difficult to watch the projected movie. If your birthday kid is a big video games fan, then you can give them a real treat by hooking up the projector with their favorite gaming console. This way, they will have a fun activity for the rest of the night.  
Arrange A Scavenger Hunt
If it's a party for the youngsters, they will love a scavenger or egg hunt arranged in the backyard. The youngsters will need to use their brains while working together in this hunt and they are guaranteed to have a great time. The scavenger hunt can be an additional arrangement that will bring an extra level of fun to the party along with your cookout or pool party. The youngsters can be kept happily occupied while the food is prepared for lunch or dinner. 
Fix A Laser Tag Arena   
This is an awesomely fun way to celebrate someone's birthday, but do keep in mind that pulling this off is a bit harder than the other ideas we have shared. All you need is the space in your backyard and a time to set up the laser tag arena, and you can be sure that the kids will have a fantastic time at the party. You need to gather the laser tag equipment first. Neon lighting can be set up to enhance the mood. You can try paintball as an option if your kids are of a certain age and you don't mind tidying up after the paint. Whichever option you pick, your kids will surely love it and have lots of fun.
Organize a Bonfire Party
Who doesn't love bonfire parties? Send out invitations for your backyard bonfire party early to give your guests time to respond and prepare. You can gather around the bonfire, roast marshmallows, make s'mores, and trade stories with your friends on your birthday.
For the perfect bonfire birthday party, you should prepare a bonfire (of course!), picnic food (e.g., sandwiches, wraps, and chips), sweet treats (e.g., chocolates, marshmallows, and biscuits), fun activities (e.g., games, storytelling, and sing-along campfire songs), and cozy seating (e.g., bean bags, picnic blanket, and benches).
If it's dark enough, you may even watch the stars at night and share a quiet and intimate moment with your closest friends and family.
Parting Thoughts
Equipped with these ideas, you will be able to throw a party that all your guests will be talking about for a long time to come. But do remember not to get overwhelmed by all the preparations and don't forget to have fun. You can also involve friends or family in the preparation, and that itself will be just as memorable. Age should not be a factor. Every guest should have the best time at your birthday party, so don't hesitate to combine a few ideas to plan what works best for you. Above everything else, just have fun!
Featured Photo by Marina Utrabo from Pexels