Planning A Wedding Cruise
Ocean breezes bring passion to a wedding cruise. A wedding cruise is also symbolic of your desire to travel together to a spectacular place. Seek the help of event organizing services such as Landmark Event Co., if you are planning a wedding cruise or other type of wedding.
Below are some tips to effectively plan and prepare for your wedding on board a ship:
Choose a destination venue or port for your wedding
Decide whether you will have your ceremony and reception in one place or have your ceremony at one venue and a shipboard reception in another location. You must also decide if you want to stay close to home or travel to a tropical destination such as Hawaii, the Caribbean, or Mexico. For instance, one of the most popular cruise destinations for weddings is Croatia. From the stone-clad city walls of Dubrovnik to the stunning coastal islands, cruise lovers have found a romantic and unique journey to adventure with their beloved. A cruise from Split to Dubrovnik along Croatia's stunning coast will provide an experience like no other – waters shimmering in blue, dewy greens reflecting in rocky mountains beside cascading waterfalls, and quaint fishing towns offering all manner of restaurants and attractive details. Along with your cruise, you can enjoy activities such as swimming, kayaking, fishing from shore, sightseeing, or touring inland. There is something for everyone on a cruise from Split to Dubrovnik along Croatia's coast; guests are sure to leave feeling relaxed and fulfilled!
Organize all legal documents for marriage
No matter where the wedding takes place, you are required to secure a marriage license. The wedding planner will assist you in understanding the specifications of the port where the wedding service will happen. Nevertheless, all details need to be looked at carefully.
Choose a ship according to your preference
Each cruise liner has a unique personality. Search for one that suits your lifestyle, with the preferences for cooking, entertainment, and facilities that you will love during your honeymoon. Luxury cruise ships have excellent services that you and your family and friends can enjoy.
Book your wedding cruise early
Wedding cruises are a popular choice, so you must plan ahead to prevent a sold-out cruise ship and be aware of additional charges during holidays. As you schedule your wedding, you will want to remember the season and weather. A great idea is to arrive at the port one day before to make sure that everything is in order and then spend the rest of the day enjoying the city.
Inform your guests in advance
You don't have to give out the invitations immediately after booking for your cruise but allow your visitors to know earlier so that they can plan to take some time off from their work and other personal engagements.
Create a wedding registry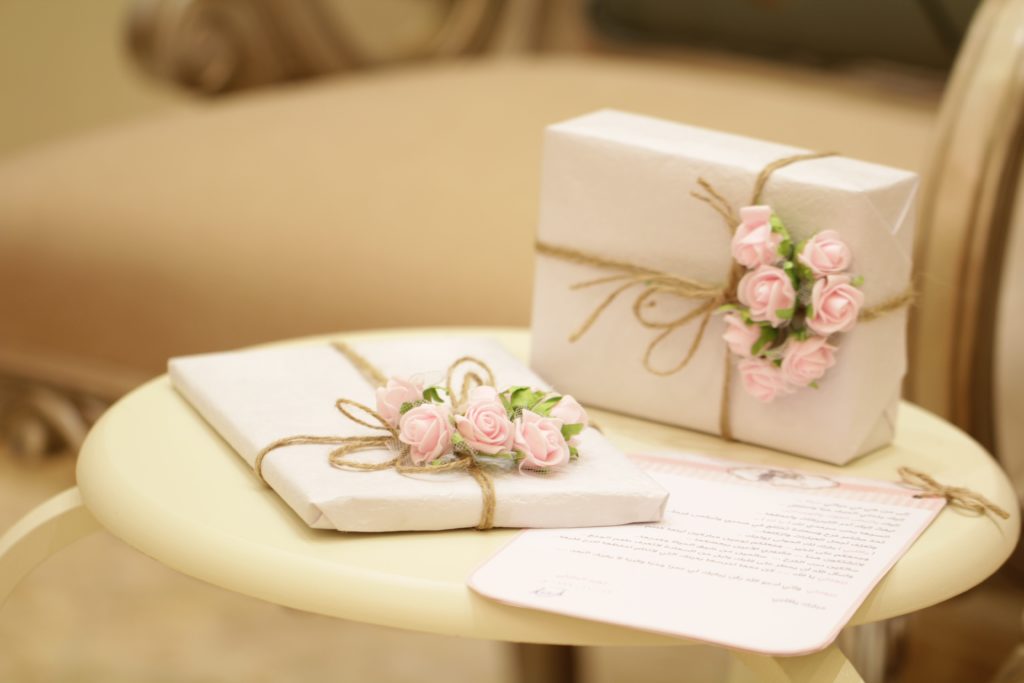 Establish a honeymoon registry as well as a wedding website where you can post information for your guests so they can help you create the ideal honeymoon experience.
Choose an excellent cruise itinerary
Choose a cruise itinerary that will not rush your transition to marriage but will also not inconvenience your guests too much. A four- to seven-day cruise provides the necessary wedding period and does not take too much of their vacation time.
Book as a group
Plan for accommodation as one group to obtain a better price for your wedding guests. Group shore excursions can also be scheduled. It will eventually enable you to transform your wedding into an enjoyable holiday for your family and friends.
Select a comprehensive wedding package
Event organizing services will help take the burden of getting a complete package to prepare for your wedding. A wedding planner will assist you from the very beginning. Thus, on your big day, a wedding coordinator will take over as well. Wedding packages should include streamers, cake, and other essential wedding elements to help you save money.
Go for a wedding package based on your preferred style and budget
Event wedding packages offer various inclusions so that you can match your wedding package according to your ideal wedding. Choose an informal sit-down dinner, drinks, and hors d'oeuvres as well as enjoy the buffet on board with your friends. There may be several tiers to choose from for your preferred menu. You can also incorporate decorations, entertainment, favors, and other small details into your wedding package.
Have a good rest before your wedding cruise. Working with experienced wedding planners is the ideal way to get a simple, hassle-free wedding experience.
Featured Photo by Kayra Sercan on Unsplash