No matter how south the relationship between you and your spouse has gone, the one thing you should both know is that children must not suffer during the divorce. Whether you knew it or not, a divorce takes a huge toll on the children no matter their age, and it sticks with them sometimes for the rest of their life, ultimately ruining any kind of relationship you ever had. If you want to prevent this, you must take some precautions before doing anything impulsive, and you have to think about them every step of the divorce. Follow this article to learn how to prevent your divorce from ruining your relationship with your kids.
How can you keep a good relationship with your kids after you get divorced?
Getting divorced can be a nasty business, and nobody who went through it came out on the other side the same. It takes a psychological toll due to its stressful nature, and you are not the only ones suffering. Children experience the things that happen around them as much as you do, which can sometimes impact them even worse. If you do not want your children to be angry and bitter with you for the rest of your life, you have to make sure that they know you are working towards their interests. Here is how to keep a good relationship with them after the divorce.
Get a good attorney
You know it is bad when a divorce reaches court, and separations can be ugly and nasty. Well, they can be less that way with a good family law attorney you can rely on and who will make sure you come out on top. During these divorces, they will think about the factor your children play in the whole thing, and they will make sure that they get fair child support and shared custody so that no parent gets the right to see their kids taken away from that. That would be really horrible, but it sometimes happens. That is why you must find a good family lawyer in Houston TX that will help you through the whole process and get you to at least see your children every week. This way, you will maintain contact with them, and they will love you for it because they know you fought for them.
Support them along the way
Making sure that you understand how they feel about this process is key for them knowing that it is not their fault and that you will be by their side now and forever. Giving them the support they need and what you need throughout a divorce is a very important thing that will help you preserve the relationship with your kids. They will realize that no matter what happens, your best interest is always your top priority, as it should be. If needs are, get them to a therapist that will also help them a lot to cope with the hardships your family is going through.
Make them feel loved
No matter what the situation is, you have to know that it is not the kids' fault that you are getting divorced. That is why you have to ensure that your children also know this and that they are not left out of anything. While it is a stressful period, you can always make sure that they are happy and doing things that they love. Make sure they are having fun and getting good grades in school. Be with them whenever they need to because they still rely on you even if you do not rely on your ex.
Do not compete for their affection
Making the love of your children competition is one of the worst things you can do. After the divorce, every parent will get time to spend with the kids, and you have to make sure that they are just having fun and a good time without worrying about what they do with your ex. Looking into what they do with the other spouse and then trying to one-up that activity is the worst thing to do. This way, you will spoil your kids, and they will start taking advantage of this until it is impossible to meet them halfway. They will then start resenting you for not being able to give them what they want because they are so used to it.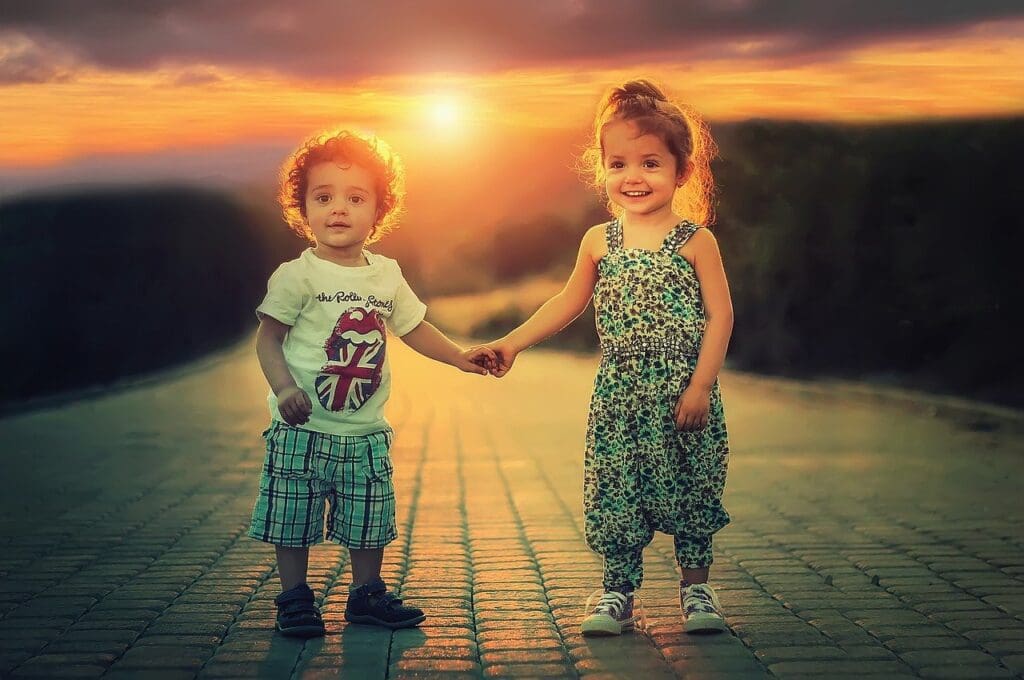 There, now you know what to do and what not to do so that you will not ruin the relationship you have with your kids during and after the divorce. Make sure that the attorney gets the best deal for them and not for the two of you. Make sure they feel loved and never compete for their affection because it will ruin them. Remember, you can still be a happy family, only with one member less. And don't forget to take care of your mental health through the process.
Featured Image by Tumisu on Pixabay