Is working out and staying fit something that you couldn't imagine a life without? If you're passionate about health and fitness, then it's no surprise that you might be looking for a change in career that allows you to keep fit, share your enthusiasm with others, and get paid. If that sounds like something, you'd be up for, starting a personal training business might be a great option for you. 
Today, the market for personal training is huge. People of all ages, backgrounds, body types, and a wide variety of different fitness goals are increasingly utilizing personal trainers' services. Today, more and more people are aware of the importance of staying fit and looking after their health, and working with a personal trainer can help them stay on track and achieve their goals. 
Many personal trainers work with local gyms, fitness centers, community centers, and sports teams. However, once you are qualified as a personal trainer, you can work for yourself, whether you train your clients from your own home, your gym, their homes, or even outdoors. You can invest in your fitness supplies and training equipment for your business or work with your clients' equipment. 
Many personal trainers come from a professional health and fitness background, while others decide to facilitate a career change into personal training after discovering their fitness passion. While you do not have to get a degree to become a personal trainer, you will be required to get a certification, including training techniques, kinesiology, anatomy, and more. You'll also need to be highly skilled socially to be a good personal trainer. Good people skills are crucial for building strong relationships with your clients, motivating them, and communicating effectively to better understand and help them reach their goals. 
Why Start a Personal Training Business?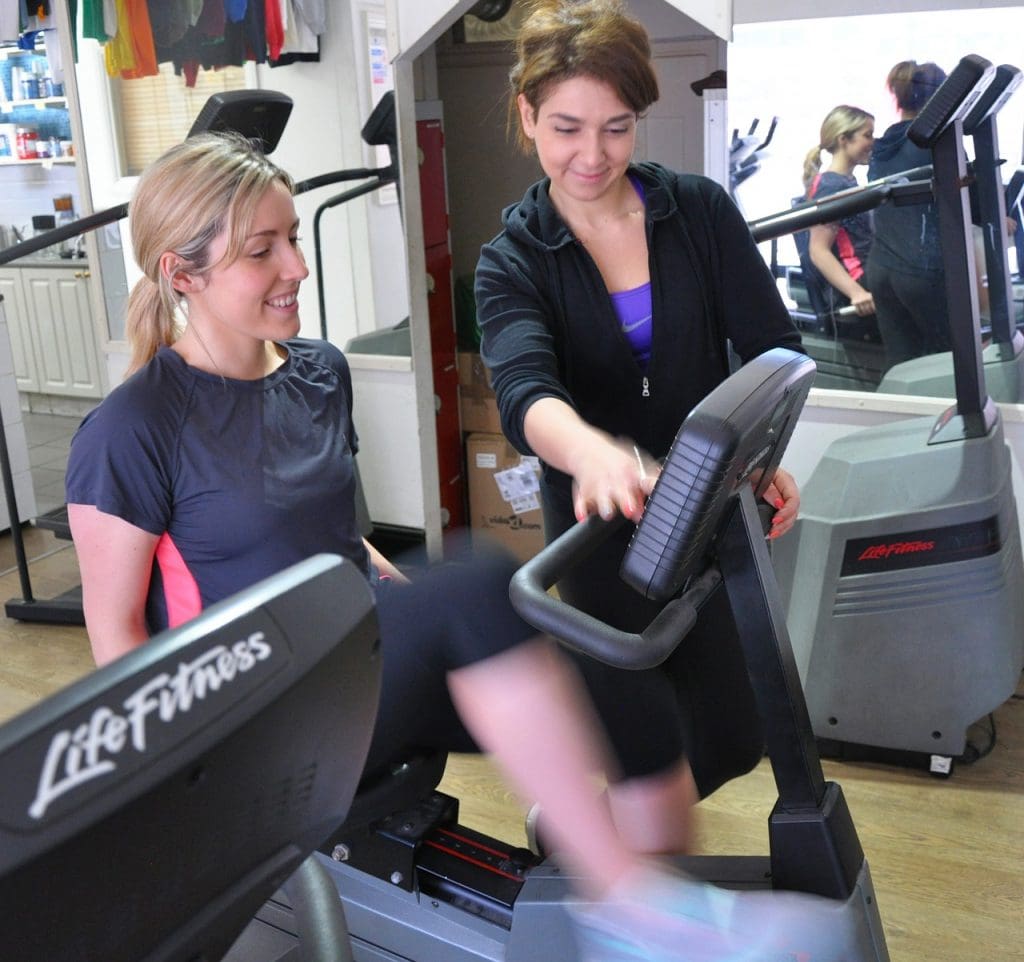 Helping people reach their health and fitness goals can be a very personally satisfying process. And starting your own business as a personal trainer as an alternative to finding employment can be even more beneficial. Private, home-based personal trainers are often favored by wealthier clientele, which can improve your earning potential. Plus, you can earn even more when you set your hours rather than being restricted to the hours available at a gym or fitness center. Starting a business as a personal trainer can also be relatively cheap as you will most likely visit your clients in their own homes. You can easily work from your home when it comes to business management, making this a very flexible option. 
Are There Any Disadvantages to Consider?
Running a personal training business is certainly high on pros. However, every situation always has disadvantages, and this one is no different. Considering some of the cons of starting your personal training business will give you a more realistic idea of what to expect and help you decide if it's the right option for you. First of all, your success as a personal trainer can often depend on your local area; if your local market is quite small or doesn't have the money for a personal trainer, it can be difficult to grow a client base. There's a lot of pressure to look the part – you need to be dedicated to keeping yourself fit too because you're a walking advertisement for your services. You'll also need to stay abreast of all the latest news, research, and trends in health and fitness. You'll be required to continuously educate yourself and get refresher qualifications where needed to keep your certifications current. 
What Do You Need to Start a Personal Training Business?
You will need to complete various steps to start your own personal training business. Some key things you need to consider are how you will get certified, where you will conduct business, and if you will use scheduling software. Thankfully, getting started doesn't need to be a lengthy process. Here are some of the main things that you'll need:
Fitness and Exercise Experience:
Most personal trainer certifications expect students to have some knowledge of exercise and fitness before starting the course, which can result from their own personal health and fitness journey. 
Personal Training Certification:
You will need to take a personal trainer course to get qualified to practice as a personal trainer before starting your own business. Personal training courses are available in a range of levels. Choose from a variety of PT courses to find the right option for you. You can study at a local college or choose to take your classes online depending on which is the best fit for you and your personal training course. 
First Aid Qualifications:
The risk of injury is quite higher in personal training than in other industries and career options, so it's important to ensure that you are suitably first aid qualified. You will need cpr in hamilton certification from an official first aid training authority; this is usually required when taking any personal training certification course.
Steps for Getting Your Personal Training Business Started
Once you have gotten certified as a personal trainer, it's time to set up your business. The steps for this include:
Register your business: Y

ou can set up as a sole trader or a 

limited company

. Operating as a limited company means that your personal assets are protected since they are separate from your personal assets. For a complete guide on how to set up an LLC visit Inc and Go.

Get licensed: 

Determine whether you will need to obtain a license to operate in your area. 

Get insured: 

A good business insurance policy is crucial for setting up a business as a personal trainer, especially if you are working from your own home or visiting clients in theirs. Health and fitness tend to have a higher risk of injury than other industries, so it's important to ensure that you are protected by insurance if a client gets hurt or injured when following your instructions. 

Determine your market: 

Decide if you want to target a general market or if you are going to target a specific group of people. For example, you may set yourself apart in the market by working with runners to help them achieve their goals or help senior citizens stay fit. Make sure you have specialized knowledge of the market you choose to work in. 

Write a business plan:

Once you have determined your business's specifics, it's time to write a business plan that outlines the details of your business, who your target market is, who your main competitors are, what gym club software to use, and how you're going to finance your new company.

Marketing: 

Create a marketing strategy designed to help you attract clients to your business or seek help from experts for a fully managed social media campaign. This will usually include a website, social media pages, digital marketing, and offline marketing strategies. You can use various strategies to attract clients to your business, including offering short, free training sessions or evaluations or connecting with your clients on YouTube with a range of informational videos. 
Software: Make sure you have the right apps on your hand to automate your business so that you don't have to worry about every little detail. For starters, get a personal trainer software or a WordPress reservation plugin to help you book more clients.
If you're passionate about health and fitness, personal training could be a thriving business idea for you to consider. 
Featured Image by Mitesh Desai from Pixabay