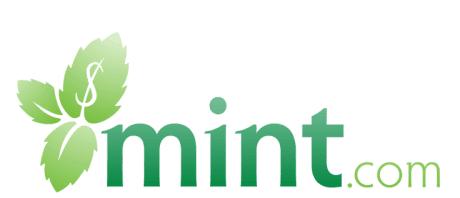 There aren't many people who would argue against the benefits of creating a budget and making sure your budget is realistic.
However, that's pretty much where the agreement ends. Ask a dozen different people how they budget, and you're likely to get a dozen different answers. From cash envelop budgets to zero-based budgets and from Mint.com to Pear Budget, you'll find dozens of different theories on budgeting and at least that many different systems for creating your budget.
What I like about Mint.com is that, well, it's free. Always a bonus when you're trying to create a budget in order to stretch your cash.
If you've never used Mint.com, it can seem overwhelming at first glance, so I thought I'd share a beginner's guide to budgeting and goal setting today.
One thing to keep in mind is that the reason Mint.com is able to offer their budgeting tools free is by partnering with credit cards, lenders and other financial institutions to pitch competing offers to you. They aren't pushy, and I've never seen a sketchy offer, but if you have trouble avoiding the temptation of credit card offers, that's something to keep in mind.
Create an Account
Registering a Mint.com account is easy. Simply enter your email address, country, zip code and password choice, accept their terms of service, and you're ready to go!
Next, you'll want to link your bank and credit card accounts to your Mint.com account. Mint runs bank-level security, so if you're comfortable with online banking, you'll find the same level of encryption and security using Mint.com. Of course, if you're not comfortable with accessing financial data over the internet, then Mint.com is probably not for you!
Once you've linked your accounts to Mint.com, it automatically tallies your total net worth and compiles a register of your transactions.
Make a Budget
After you've added your account(s) to your Mint.com account, you're ready to make a budget.
Start by adding your regular income and expenses. Choose a category for each item, the frequency of the income or expense and the amount of the line item.
The great part is that Mint.com shows you your average spending and income in various categories, which can help you create a realistic budget.
Continue adding each item you can think of, including irregular expenses such as holidays, vacation, car repairs, etc. Hopefully your income is greater than your expenses, but if not, you'll be able to go back and adjust your expense categories down to make sure you have enough money coming in for the expenses in your budget.
Set Goals
The idea behind a zero-based budget is that you plan for every penny rather than thinking of the income above and beyond your expenses as "extra" money. It's great idea to budget fun money as part of your budget, and if you still have additional funds, consider setting goals — to pay off debt, build an emergency fund, save for vacation or whatever it may be.
Choose one of Mint.com's default goals or create a custom goal of your own. Follow the steps for each goal to find out how much money you need to set aside each month to meet your goal. And then add that line item to your budget.
Create Alerts
Decide which alerts you want to receive by clicking on Your Profile at the top of the page. Then, click on Emails & Alerts and choose which alerts you want to receive either by text message or email, including low balance, overbudget, unusual spending, etc.
Over time, you can tweak your Mint.com budget to better reflect your financial goals and lifestyle. Easy as pie!
Have you used Mint.com?