If you have found yourself at home with some spare time on your hands, there are plenty of ways to fill those hours once Netflix has been exhausted! There is nothing wrong with taking a well-earned break. After all, rest and relaxation are incredibly important. However, if you find yourself itching for something to do, there are plenty of ways to inspire yourself to keep busy. If you have found yourself enjoying a particular hobby, why not try turning it into a career? Whatever your interests or hobbies, here are a couple of ideas about what you can do to start a new career right from your very own home. Check out these ideas for changing careers from home.
Studying Online
If you have ever wanted to study a new subject, or maybe thinking of changing careers, an online course like an MSW may be perfect for you. The MSW course is designed for working professionals who want to study alongside their existing commitments. This means that you can gain a degree without putting the rest of your life on hold. You can study part-time from the comfort of your own home. This MSW course combines online and in-person teaching with placements to give its students the best possible experience and education. What is more, there is the option to waive the GRE exam.
The MSW is for those who already hold a bachelor's degree, but it does not have to be in social work. Many online courses build upon knowledge and skills you may already have, allowing you to learn efficiently and sometimes at an accelerated pace. Online study can also reduce the many costs involved in being a student, and the MSW offers financial support. Besides tuition fees, other costs involved in studying can include accommodation and travel costs, as you do not need to commute daily to classes. Furthermore, many online courses are cheaper or discounted, and you may also be eligible for student discounts on everything from food to supplies. The MSW is an incredibly rewarding course and very good use of your spare time. It is worth considering an MSW course to increase your knowledge and further your education, especially if you are thinking of changing careers.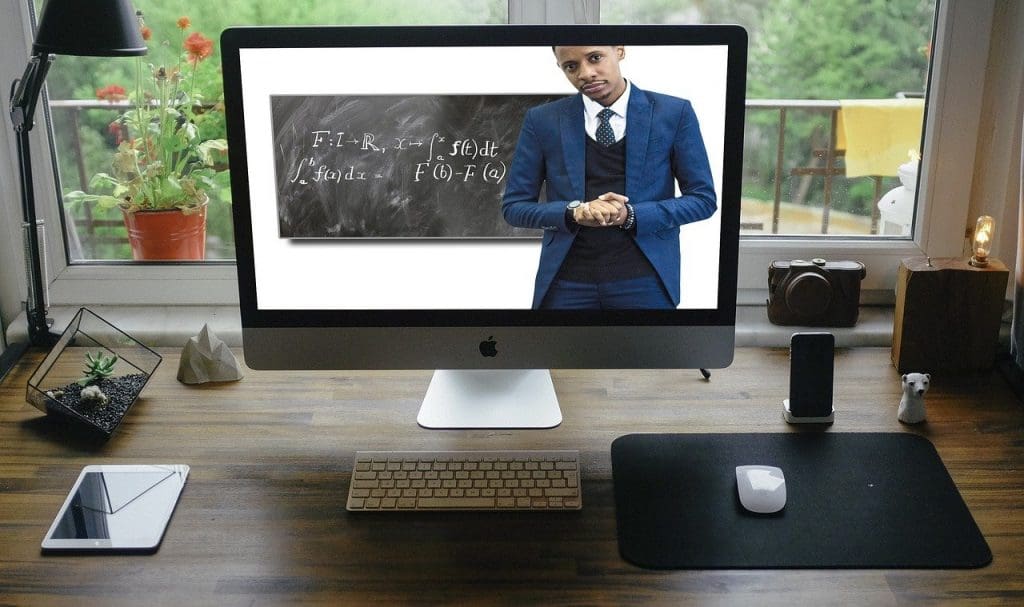 While you are studying online, you will learn so many new skills you can use that will be beneficial in changing careers. Whether this is something from scratch, like a new language, or using the MSW course to develop soft skills such as time management, adding a few more strings to your bow is a great idea and solid use of your time. Have a look through your resume and see if there are any areas you can improve upon. Soft skills are interpersonal skills that employers look for to indicate how well you would fit into a company. They include teamwork, self-motivation, communication, and conflict management. There are many ways in which these skills can be enriched. 
For example, studying for an MSW would give you the technical skills required for the course and develop your time management and self-motivation skills. When studying from home, you have to learn how to best schedule your time to make sure you get the work done while fitting in studying around your normal life. Furthermore, it requires you to motivate yourself to complete work and persevere with the course. 
Side Hustles
There has been a growing popularity in side hustles as a way to make extra money from home without necessarily putting all of your energy into starting a full-time business. Perhaps you have spent your time at home cleaning and organizing everything; to many people, it might seem like a chore than a fun activity that you can make money from – but those are the people who are likely to pay for the extra help. 
Perhaps you have had a good clean out and have many items that are still in good condition, but you do not want them anymore. There are countless websites like eBay, Craigslist, and the Facebook Marketplace, where you can sell those items and either send them or have the buyer come and pick them up. It is a great way to declutter your home and make some money on the side.
If you have a car and know the area well, or at least have a decent GPS, why not become a driver for Uber or Lyft? You can pick what hours you want to work with the click of a button in the middle of the day or night. There are always going to be people who either cannot or do not want to drive themselves places, and these new rideshare options are often cheaper than a taxi for a customer while still offering a decent profit for the driver.
Do you have an extra room that has not been used for anything other than storage in years? Once you have had a good clear out, why not spruce it up and rent it out? If you live alone, it will give you some company and extra income, and it will help with the bills, but if you already live with others, make sure it is okay with them first! 
Who knows, maybe a side hustle will result in changing careers.
Start a Business
Setting up a new business might sound intimidating, but there are plenty of online resources available that can help you out. Firstly, you need to figure out what it is you want your business to be. Are you an artist who wants to sell their paintings? Perhaps you have taken up beading and have more home-made jewelry than you know what to do with and want to make a small profit from it?
There are plenty of sites and online platforms that you can utilize to launch your store and share your creations with the world. Take the time to research other creators, look at their websites. You can emulate elements, or if there are parts you do not like, you will know what to avoid. 
Networking is an essential part of any small business, especially creative ones, and there are plenty of online groups filled with small business owners who have started in their lounges, just like you are. You never know what insights or advice they might be able to offer you if they are further down the line.
Talking with people, sharing ideas, and receiving advice can be incredibly useful, especially from those who have come before you. See if there is anything like this for businesses in your local area, or even further afield, as you may be able to make some great connections and collaborate in the future.
Whatever your passion, you can always start planning and thinking about the foundations of a new business. It is not an easy or quick task, but if you are truly passionate about something, it cannot hurt to start thinking about it! Other things to consider when starting a business is your online presence. 
Social media is a big form of advertising, so look online and see what platforms may work best for you. Getting up to date on your design and photography skills can also be beneficial, as you may have to take your own product photos or design packaging and imagery. Depending on your business, there may be many things you can prepare at home, which will make launching it much simpler.  Changing careers to an online business may take time but in the long run you will be doing something you love.
Blogging 
Writing is a pastime that many people have come to enjoy in recent months, whether through journaling their days on blogs or turning their hand to novel writing. There are countless ways to make your money through this simple everyday task.
If you have a particular hobby or interest, then why not start a blog? You can easily sign up for a free website that will host your site.  They offer some great starter templates if you do not feel confident about designing your own. It takes a little work to get a good blog going, and you can do this through connecting to other blogs similar to your own and writing blog posts that link back to your own website and offer paid advertising. Once you find ways to monetize your blog, you can start improving the site. Remember that keeping it clean and professional looking will go a long way, even when starting. 
When you create a blog, it is also a good idea to create a social media page alongside it. Depending on what you want your audience to be will depend on whether this is on Facebook, Instagram, TikTok, or another social media site. Here you can offer small updates and sneak-peaks on your next big post, offer giveaways, and reach a wider audience online.
If you enjoy writing but do not want to maintain a blog yourself, you could always look into becoming a freelance writer through an agency. This way, you may be able to have more variety in what you write, and you will be able to be paid from the start, rather than waiting for your own blog to take off enough to become monetized. 
Freelance writing does not just cover blogs; you could write scripts for podcasts or adverts. If you can imagine it, it is likely going to be needed at some point – so get out there and start looking for that perfect opportunity to change careers to a writing career and get it off the ground. 
Tutoring
Suppose you have expert knowledge in a certain area and have patience when sharing that information with other people who are willing to learn. In that case, you should consider becoming a tutor. This could be anything from offering tutorials on a hobby you are proficient in to helping international students practice their English language skills. Furthermore, you may decide to train as a teacher to teach English as a foreign language. This is a very rewarding experience and can be done online from your home. You can connect with people from all over the world and help them improve their English. There are many courses available to help you do this, so it is worth researching and finding a course that works for you to help you on the path to changing careers.
It is easier to become a tutor through an agency or a freelance website that matches you with students looking to learn the skills you offer. This avenue has become so much easier since access to the internet has become more prevalent, as you can connect with potential students across the world at a time that is convenient for you both. You will need to consider what age groups you want to teach and any criminal background checks you will need to complete, especially if you intend to work with children or vulnerable adults.
When you are working on your own with individual students, you have the chance to plan lessons how you want them. You can cater to your student's needs, rather than having to try and follow a set curriculum that covers a class of thirty at once, who might all be at different levels. With this in mind, you have to be aware that no two students will learn at the same level or in the same way. 
If you want to top up your writing skills, there are countless courses available online that you can take on, whether through a short course or taking a degree through an accredited university. You will be sure to find something that grabs your interest and enhances your writing skills. 
No matter what it is that you want to do. With the age of the internet, there is a way to turn nearly every interest or hobby into a lucrative side hustle or serious business venture. Changing careers is possible if you put your mind to it. There is always a way for you to reach your goals, even if it takes a little time, effort, and creative thinking. As long as you have the internet, you will be able to achieve what you want.
Featured Image by Anke Sundermeier from Pixabay