Whether you have started your practice or joined an existing one, success mainly depends on clients. Do you have enough clients or generate enough interest on behalf of your law firm? Competition in marketing is tricky because every firm wants more and better cases. How do you ensure that they will deliver the results you need when hiring a legal marketing firm? Before you hire a marketing company, begin by understanding what works and what does not. The following simple marketing strategies will help you reach more people and attract new clients to your firm.
1. Use SEO
On the surface, search engine optimization (SEO) involves weaving key terms into website text. You should be aware that many potential clients type their questions in a search engine to find a law firm. However, the method is just one of literally hundreds of search engine optimization tactics that are applicable. Optimizing your firm's website means that it will be ranked higher when a client searches for the services you offer. The drop-off from one ranking to the next is enormous. 
Studies indicate that the first website to pop up in search results gets about 30% of clicks, while the second website only gets 15%. If you are considering optimizing your visibility, there are on-site and off-site SEO options to think about. On-site attorney SEO is concerned with the content on your website and the keywords you include. You need to have search terms and words that assist Google in indexing you as an expert in your specialty. 
SEO determines where to include keywords and how metadata (descriptions and tags) are used on your photos and blogs. Note that you can optimize every element on each page. On the other hand, off-site SEO involves the relevance of your website to the rest of the internet. The more external sites you link to your website, the more your content will be indexed as helpful on topics you want to rank for.
2. Develop Your Referral Sources
You must understand that your clients are not just your clients. They are also valuable referral sources. Although many lawyers get most of their work from referrals, it does not just happen by itself. The people who get referrals are lawyers that cultivate them beginning with their clients. Unless you inform them that they are supposed to send you new work and that you would welcome it, they won't know. Inform them about the kind of legal work you are seeking. Do not tell them to send you matrimonial cases while you specialize in commercial real estate transactions. Regardless of whether the business is booming, reach out to at least three referral sources a week to help create a pipeline and heads-off last-minute scrambles when things become slower.
3. Target Your Niche
Any law firm in operation has a niche audience. Therefore, maximizing your reach within that demographic should be your main objective. One of the most valuable tools available is Google Analytics. It gauges audience behavior, offers demographic data, provides insight into users' devices and audience interests. The understanding helps you determine your paying clients from your followers and their online engagement. You can also use Facebook and Twitter to share valuable information with potential clients, highlighting ways to contribute to the community via Q and A's. Also, the addition of the services through online marketing enables interaction with your demographic and further promotes your firm organically.
4. Networking
Networking is valuable and can unearth new potential sources and referrals. If you are a solo practitioner, attend continuing legal education seminars and stay on top of the law in your field. One disadvantage of solo practice is the lack of camaraderie of a law firm atmosphere. Ensure that you are in constant contact with other local attorneys, even your direct competition, and discuss your pending cases and other legal matters. The discussions will help you have a sounding board of your peers to discuss challenging issues. It will also update you on all the trends by knowing what others in your field are doing.
5. Search Engine Marketing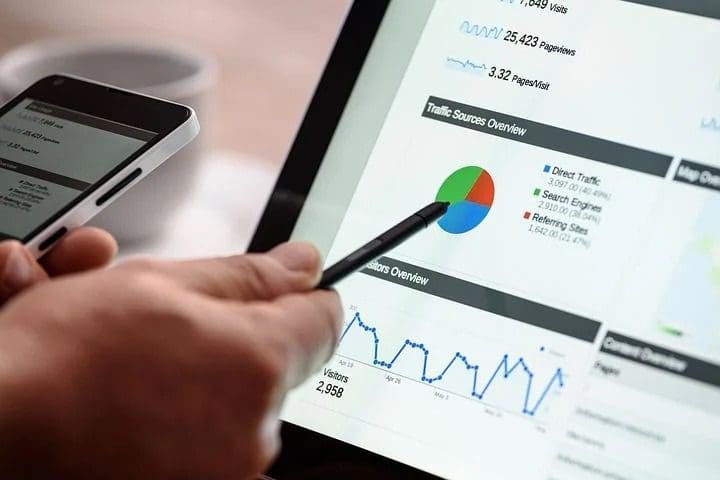 Traditionally, attorneys get most of their clients through online searches, legal directories, and referrals. However, times have changed, and more aggressive methods of outreach are required. Although your website will rise in search results if you get SEO appropriately done, it will take some time. If you want to get more customers, you can do it using some marketing channels. Before hiring a marketing company to advertise for you, you need to consider how much you are willing to invest in getting a new client. Knowledge of your numbers will assist you in making informed decisions.
Most people with legal questions head to the internet for their initial research. You can win early leads by regularly answering common legal questions through blogs. Ensure that you end with a custom call to action pointing to your contact form or similar.
Featured Photo by Serpstat from Pexels