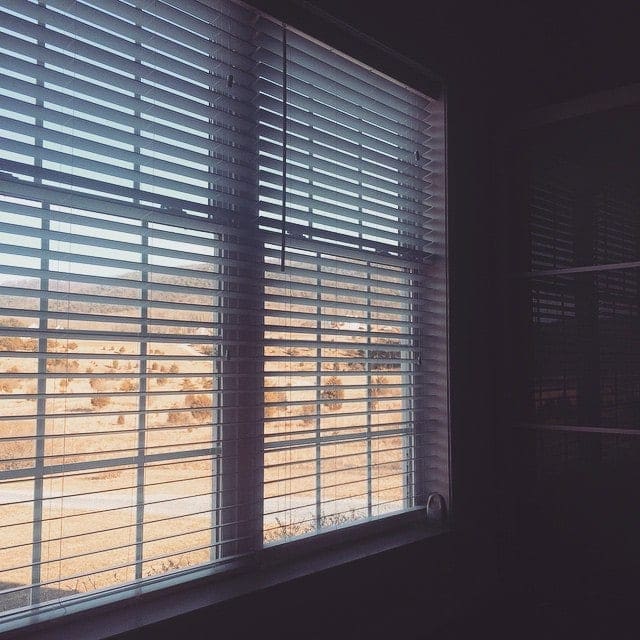 Last week, while my parents were out of town on business, I drove 5 hours to their house for a 3-day personal retreat. As I mentioned, I realized before I left that this is the first time in my entire life that I have ever been alone for that long (Sean and I both still lived at home when we got married), and as an introvert, it was bliss. (Although Sean will tell you that I got chattier via text the longer I was there.)
My goal for this time was manyfold:
To find some quiet to just think/brainstorm/catch the vision for 2015 for my personal life and business.
To rest. Ah, uninterrupted sleep three nights in a row…how you spoil me!
To work through a couple different goal setting programs, including Michael Hyatt's 5 Days to Your Best Year Ever
Did I mention rest?
Although I've often wished for a working weekend where I could knock out a bunch of work quickly and without interruption, my goal for this time was actually to work as little as possible. I often feel like I'm carrying dozens of half-formed thoughts around in my brain, and I needed some time for those ideas to form and connect so that I don't feel so scattered all the time.
I set up my computer in my step-dad's office, where I could get to it as needed but it wouldn't be distracting me most of the time, and it worked perfectly for a few short work sessions.
To be sure I used my time wisely, I even took Facebook and Instagram off my phone and only used Facebook to moderate a couple of groups, avoiding social media the rest of the time. But now I'm having trouble reentering the world of Facebook and Instagram…as much as I love both, it was kind of nice to not think about them while I was gone.
My "supplies" for this time included several journals, doodling books and tools, workbooks, my yearly calendar, my Bible and—of course—my Kindle. I read in bed with cups of Yogi Egyptian Licorice tea. I read on the couch with cups of Yogi Vanilla Spice Perfect Energy tea. I read in the morning, in the afternoon and at night.
Because I would have happily curled up with my Kindle and read fiction and biographies the whole time, I had to be intentional about making time for the things that would actually support my goals for this trip. So I also listened to audiobooks while driving, while walking and while doodling, including these books:
The Creative Habit: Learn It and Use It for Life by Twyla Tharp
The War of Art: Break Through the Blocks and Win Your Inner Creative Battles by Steven Pressfield
Manage Your Day to Day: Build Your Routine, Find Your Focus & Sharpen Your Creative Mind by 99U
Die Empty: Unleash Your Best Work Every Day by Todd Henry
Every Good Endeavor: Connecting Your Work to God's Work by Timothy Keller
And of course I needed ice cream. (I've heard this is a must for a personal retreat, and who am I to buck convention?!) Despite being in the middle of my Whole 30, I went ahead and got myself a tiny little ice cream to enjoy on my last night. I was again reminded that my body doesn't love dairy as much as my mouth does, but it was worth every bite! (And I stocked the fridge with real Whole 30 foods for the rest of the time.)
Over the course of three days, I took notes, wrote down thoughts and completed various exercises in my journals, and I was amazed by the themes that emerged time and time again.
Like this quote, which I can't remember ever hearing before but I read or heard at least four different times:
"The difference between successful people and very successful people is that very successful people say no to almost everything." ~Warren Buffet
I was also struck by themes like:
doing too much without rest just leads to burnout, not better productivity
failure is inevitable and a stepping stone to success
your most important work should come first, before all of the other demands on your time
distractions are costlier than they appear in terms of both productivity and creativity
routines and habits lay the framework for getting things done
And because I love quotes, my journal is filled with quotes that spoke to me. Here are a few of my favorites:
"[You're] distracted from distraction by distraction." ~T.S. Eliot
"Genius is the act of perceiving similarity among disparate things." ~Henry James
"Your mind will answer most questions if you learn to relax and wait for the answer." ~William S. Burroughs
"Inspiration is for amateurs; the rest of us just show up and get to work." ~Chuck Close
"We tend to overestimate what we can do in a short period, and underestimate what we can do over a long period, provided we work slowly and consistently."  ~Gretchen Rubin
In the quiet and peace, I refocused my goals for the year (using some of Michael Hyatt's strategies but still avoiding putting concrete numbers or measurements on things like reading to the girls or playing more games together), sketched out a schedule for sticking to work hours (something I know I won't do perfectly because sometimes work demands more time than I've allocated, but hopefully it will provide a base to return to), took the Enneagram test (I'm an 8w7), and made plans for the projects I realistically want to tackle in 2015.
Overall, it was an amazing experience, a million times more valuable than any of the conferences or retreats I've attended in the past because of the quiet and the space to think. I don't know if and when I'll get to do it again, but I have a feeling we'll be reaping the benefits of this one for quite a while!