Most of us agree that one of the most difficult areas to organize is paper clutter and mail. I'm working on a series to help you address paper clutter in general, but I also wanted to share these ideas for controlling your incoming mail, bills to be paid and so on.
The key to managing your paper clutter is to have a station where you deal with all of your incoming paperwork right away. Immediately go through it and toss junk mail and the paper you no longer need into the recycle bin. File records you need to keep, and have a designated place for bills and school papers that need signature or review. It's a good idea to have a designated space for outgoing paper as well!
Here are 9 different mail organizers to help you organize your incoming mail, paperwork and bills:

1. Cubby Wall Mount Organizer | $32.99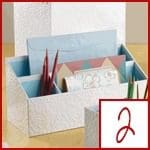 2. Flora Mail Organizer | $9.19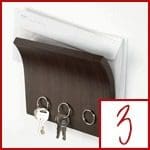 3. Wall Mounted Magnetic Organizer | $14.49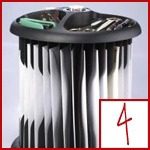 4. Rotating Bill Organizer | $59
5. LUNS Chalk Board | $14.99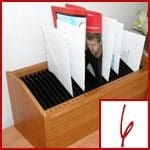 6. 31 Slot Bill Organizer | $34.99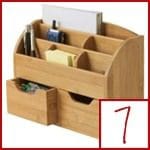 7. Bamboo Space Saving Desk Organizer | $34.34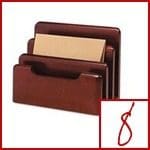 8. Rolodex Wood Tones Desktop Sorter, $12.94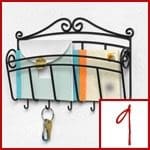 9. Black Metal Wall Mount Scroll Letter / Key Holder, $14.06
How do you organize your mail and paperwork?