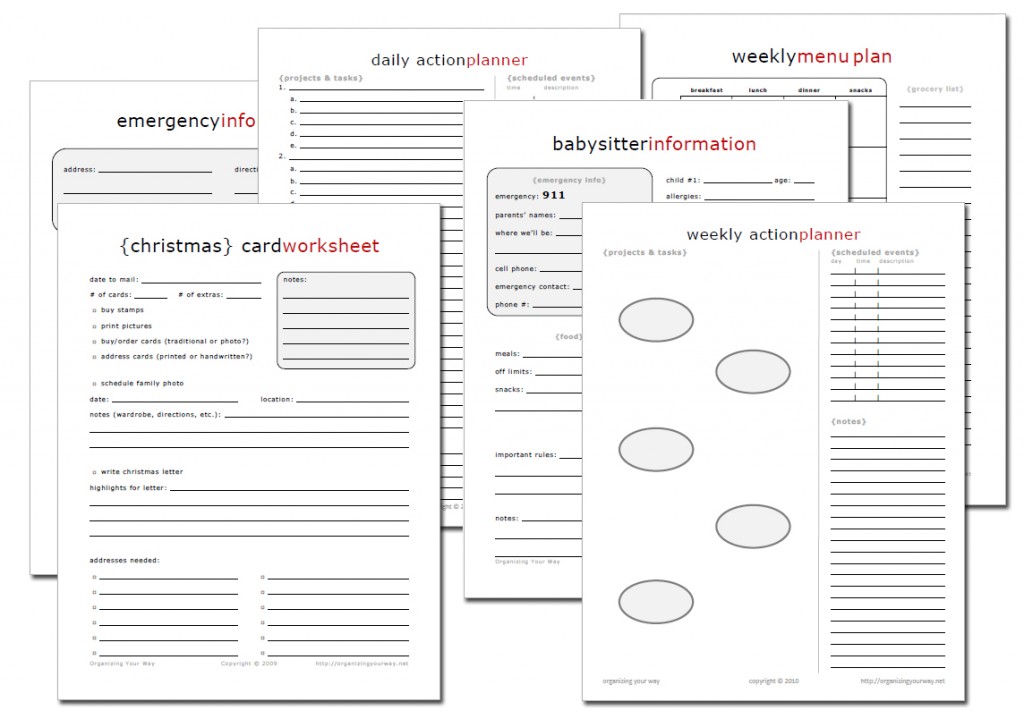 One of my favorite things that we do here at Life Your Way is offer free printables to readers and visitors. Over the past few months, we've released more than 80 printables, and we're currently creating 2-3 new ones each week.
Creating Download Packs
Since the launch of Life Your Way in September, I've had many people ask me if I could make the downloads available in one single download rather than making users download them one by one.
I'll be completely honest with you: The reason we haven't done this is because the main "benefit" of offering free printables is the traffic that we receive from people browsing through them. It's this traffic that enables us to offer them for free.
I've been brainstorming and getting feedback for the last few weeks on a new option for printables, though.
First, let me say that our printables will always be 100% free. That's not changing.
However, for readers who would prefer to save time, we are now offering download packs for between $1-$7 so that you can download the printables you want all at one time without having to go through them one at a time.
The complete download pack is $7, and offers the best value. Not only will you receive all 82 printables in a single zipped file (sorted within subfolders), but you will also receive a monthly update with any additional printables that have been released during the month.
However, if you're looking for a specific group of printables, you can purchase these smaller packs as well.
Purchase Details

Purchase your download packs by clicking on the links below or browse all of the printables to see which ones are included in each pack:
Complete Set of Printables + Monthly Updates (82 printables), $7
The complete set includes all printables published to date, organized by folder within a single download. It also includes free monthly email updates with any new or updated printables in a single download as well.
Buy Now
Home Management Notebook (27 printables), $4
Buy Now
Household Cheat Sheets (4 printables), $1
Buy Now
Cleaning Checklists (6 printables), $1
Buy Now
Blogging (3 printables), $1
Buy Now
Goals & Productivity (6 printables), $1
Buy Now
Miscellaneous (5 printables), $1
Buy Now
Thanksgiving Planner (11 printables + ebook), $3
Buy Now
Christmas Planner (20 printables + 2 ebooks), $4
Buy Now
As always, feel free to email me with any suggestions for additional printables you'd like to see in the coming weeks!