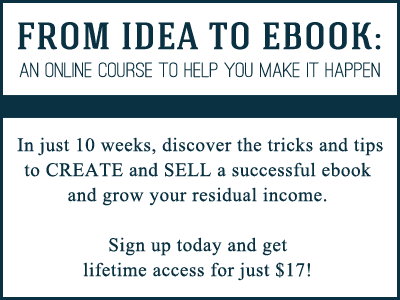 In some ways, coming up with an ebook topic, hiring an editor and designer, deciding on formats, and marketing your ebook are the easy parts…writing is the part that takes the longest, is easiest to put off and is really the most important!
In Module 4, we're talking about the writing process, including:
The importance of pre-writing
Finding a process that works for you
Why every book needs an editor
And more writing tips to help you as a writer
In addition, we've got a few more case studies — this time from professional editors, printables to help you with your writing process, and a video with some of my favorite strategies for overcoming writer's block.
If you haven't signed up yet, it's not too late to join us: Register today and get lifetime access to all 10 modules, the set of case studies, all of the printables and the resource lists for $17!
What does your writing process look like?