Exercising should be a part of everyone's life. Every person should make physical activity a part of their daily routine, as this helps with both physical and mental health. However, we all have one friend who is extremely passionate about fitness and going to the gym, and they do this successfully every single day. During the holidays or special occasions, it can be challenging to find the gym freak in your life as a present if you do not know much about this lifestyle. You can get help from HomeGymMag to help you find the perfect gift. 
You may think that there is not a lot that you can get as a present for someone that enjoys going to the gym, but there is always something that will benefit the gym-goer in your life. Considering that they are passionate about the gym, they will enjoy the present and use it regularly. They will also know that you have taken the time to honestly think about their passions when thinking about a present to get them. This article will provide you with a few ideas for perfect presents for all your gym freak friends, to help you find a gift your loved ones will adore. 
Headphones
Anyone that goes to the gym will tell you that having a good pair of headphones is a must. This is particularly true for those that enjoy going on their own rather than with a gym buddy. When you go to the gym by yourself, focusing on yourself and the music that you are listening to will provide you with an incredible experience for your mental health and can help you achieve better workouts as you are solely focused on what you are doing. You can give them wireless headphones as this will help them move while they work out. 
Gym Outfit 
A gym outfit has to be on this list. It does not matter how many outfits you think your friend has – nothing is ever enough. There are so many different choices on the market; you can always find something that will match your friend's style. When you go to the gym, you constantly sweat (if you are doing it correctly), and you will not be able to wear the same clothes for more than one workout, so it is so important to have many options available. 
Gym Bag
Having a bag makes the process of going to the gym much more manageable, whether you go with your clothes on already or want to get changed at the gym. Your friend may have different accessories that they need to carry to the gym – having one bag where they can put all of this is very helpful as they can keep their gym items in one place. To ensure that they never forget anything. 
Water Bottle 
A water bottle does not sound like a very exciting present; however, we are not talking about any old plastic bottle you can buy at your nearest supermarket. No one really uses that anymore, and you can give your friend their own personalized water bottle that they can take to the gym. This can have their name or favorite motivational quote that will keep them motivated during their workouts and pick their favorite color. This is a great present and unique that your friend will certainly love.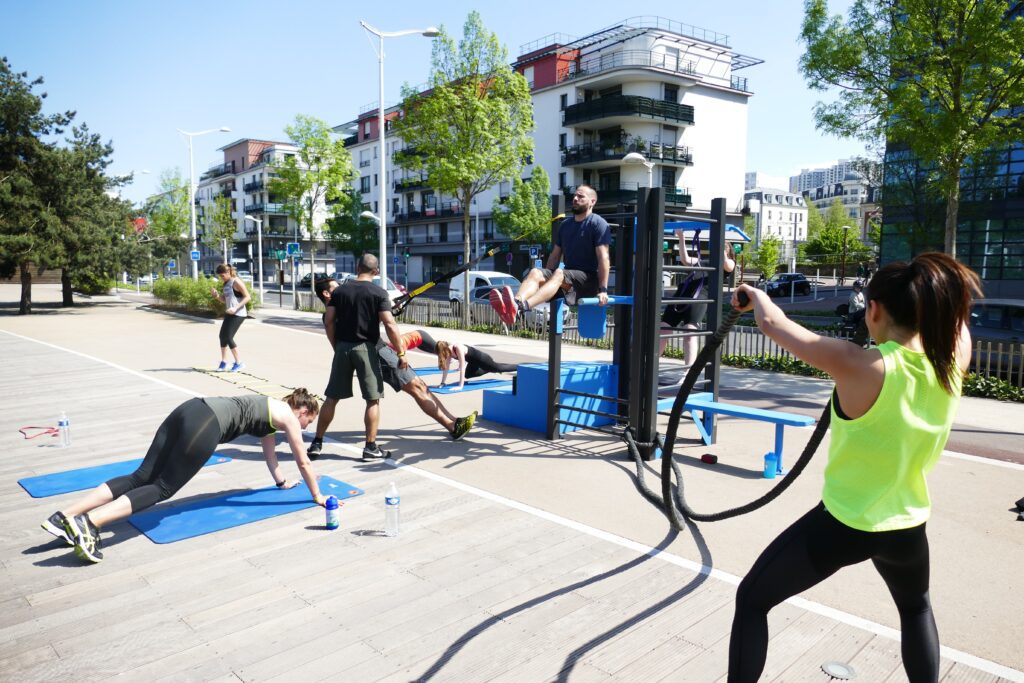 Healthy Snacks
If there is one thing that gym freaks are always thinking about, apart from exercising, it is their diet. Any good gym freak will know that physical activity is only a small part of a healthy and life, and diet is the main factor contributing to this. Having this in mind, you can give them snacks and healthy foods as presents. Some good ideas for this include customizable smoothie boxes or supplements like protein shakes. This may not last forever, but it will be a good idea to help them find other snacks and healthy food options out there that they may not have had the chance to try yet. 
Fitness Tracker
Many people like to keep track of their fitness as it helps them be aware of their personal progress. If you believe your friend would like something like this, it may be a good idea to give them a fitness tracker as a present. This can help them count how many steps they have walked in a day or even how many calories they have burned. 
If you have a gym freak in your life and are unsure of what to get them as a present, do not panic – make sure to consider some of the ideas discussed above, as your friend will certainly like most of them.
Featured Photo by Subtle Cinematics on Unsplash