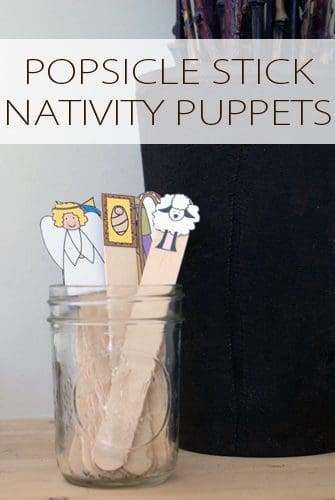 When I shared the magnetic nativity set I made with Jennifer & Jason, they came up with the fun idea of popsicle stick puppets as another way for kids to interact with the nativity set. To make them easier to cut out and attach to the popsicle sticks, we made a few changes to the printable, and then I created a set of puppets for our family.
I love how these turned out, and my girls were pretty excited to figure out what I was doing so that they could put on their own little puppet shows!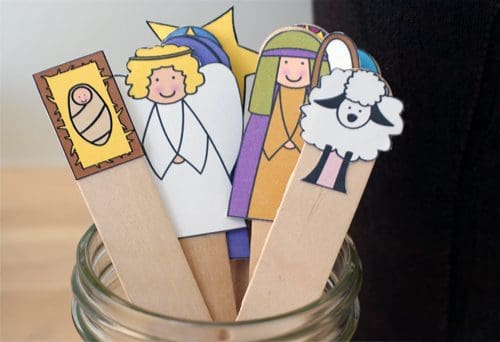 Supplies:
Directions:
If you haven't already, start by printing a nativity set onto cardstock and then cut out all of the pieces.
To make the puppets more durable, seal each cutout between two pieces of contact paper before attaching to the popsicle stick.
Glue each piece to the end of a popsicle stick (most of the pieces match up almost perfectly at the top, with the exception of baby Jesus in the manger and the star).
Be sure to give the glue time to dry before playing with them.
Related Projects:
Join us as we celebrate 101 Days of Christmas with new DIY projects, gift ideas, traditions and more every day from now through Christmas!