Outdoor Apparel: How Can You Protect Your Family While Enjoying the Outdoors?
Whether you're heading outdoors as a seasonal family activity or it's something you do regularly to destress, you need to prepare yourself and the kids for the weather conditions.  You want to protect your family while enjoying the outdoors. The outdoor environment is something you can't control, so it's a given that there are plenty of things that can go wrong along the way. This is why you have to prepare. The best way to do that is to invest in the right outdoor apparel. Not only for yourself but for your kids, too. While brands like Kryptek can provide comfortable, functional, yet cost-effective outdoor apparel for adults, you can also check out different brands for the kids. 
Technical advances in outdoor clothing paved the way for the replacement of loud polyester, heavy wool, and wet cotton as main fabrics to make outdoor clothes. Now, natural and synthetic materials are used to create a complete clothing line that will make trekking, mountain climbing, and hiking in different weather, climates, and environments more comfortable.
What activities can you do with the kids outdoors?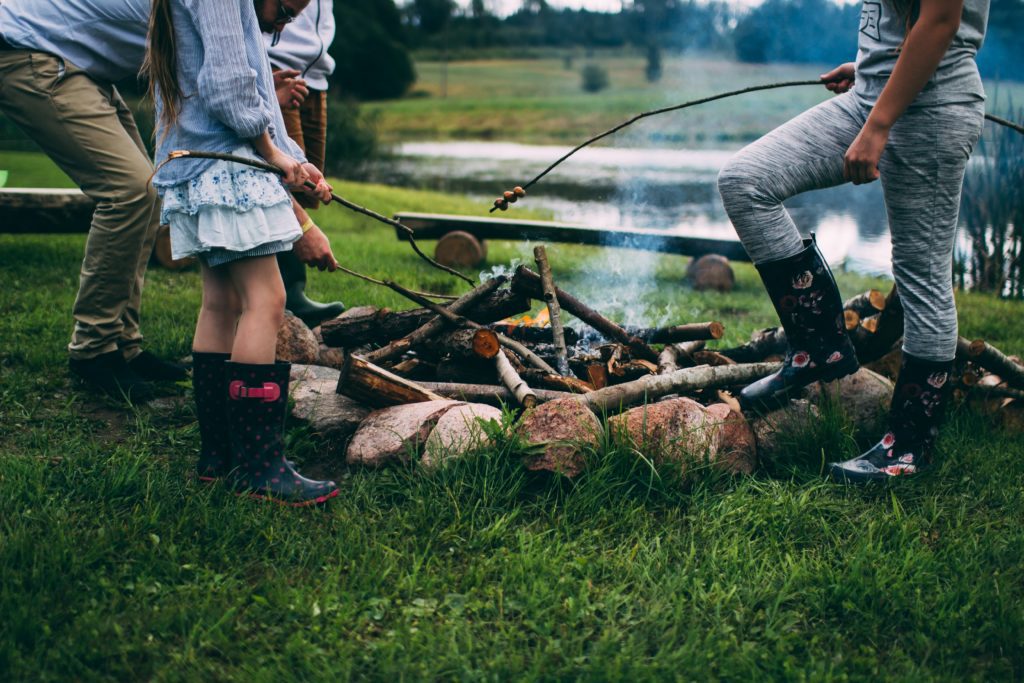 There are numerous outdoor activities you can do as a family while enjoying the outdoors. Extreme outdoor activities like hunting, ice fishing, and paragliding may not be something you can do with your kids under 18. However, there are lots of outdoor activities that the whole family can enjoy.
You can also let the family settle and enjoy a safe camping site while you hunt or fish and simply invite them to a hearty dinner later when you're done hunting. Through this, you can have some time for yourself but still bond with the kids afterward.
Aside from that, here are fun outdoor destinations and activities you and the entire family will surely enjoy: 
South Dakota's Custer State Park

: Aside from sight-seeing and observing the mighty buffalos freely roaming, you and your family can go hiking, horseback riding, kayaking, fishing, and swimming. 

Tennessee-North Carolina's Great Smoky Mountains National Park

: Here, you can go hiking to the 80-foot high Laurel Falls. You can also let your kids spot bears and elks in Cades Cove and Cataloochee. They can also look for 31 species of amphibians here and understand why Smokies is known as the World's Salamander Capital. 

Montana's Bar W Guest Ranch

: You can let the kids enjoy a ranch experience with the pony rides, wagon ride dinners, and trail riding administered by expert wranglers. You can also enjoy all types of outdoor activities here. You and your kids will surely love the experience. 
These are just a few fun places you and your kids can explore. However, for you to truly enjoy and remain safe all through your outdoor adventure, you need to suit yourself and the kids up for the occasion. 
How can you prepare yourself and the kids for your grand outdoor adventure?  
The first thing you need to consider is your outdoor clothes. Your outdoor clothes should be able to wick and breathe moisture if it's hot outside or if you're on a steep uphill hike, building up steam. You will also need a piece of clothing that will keep you warm during low activity periods and cold weather. Lastly, you also have to include rain gear to keep you warm during wet weather. This gear can even determine whether or not you'll survive outdoors. You can check out TX Fowlers for waders that will keep your kids dry and comfortable in almost any condition.
Base layers 
There are different brands of base layers that are better than synthetic fabrics. These fabrics can regulate the wearer's body temperature better than other materials. Choose base layers that will keep you warm during colder days and will keep you comfortable during hot weather. Also, choose clothes that you can wear continuously without stinking after a couple of hours of wearing. 
Mid-layers
After choosing your base layers, you need to think about lighter insulating pieces as your mid-layers. These are outdoor apparel that you take off or put on depending on the level of your activities and the temperature outdoors. Go for synthetic fleece or a merino wool hoody. If you want, you can wear both pieces in tandem. They are both warm and easy to wear. If you have both pieces on, you can precisely and effectively manage your core temperature.
Outer layers
It'll do you good if you invest in pants or puffy jackets that come with a synthetic insulation system. With these, you remain insulated even if your outer layers get wet. And when you want more core warmth, you can wear a vest under your jacket. Soft and comfortable shell pieces that come with fleece-lined insulation are great outer layer options, too. They are not only durable to help you seamlessly bust through the brush, but they're also great in blocking the chilly, cold winds. 
The takeaway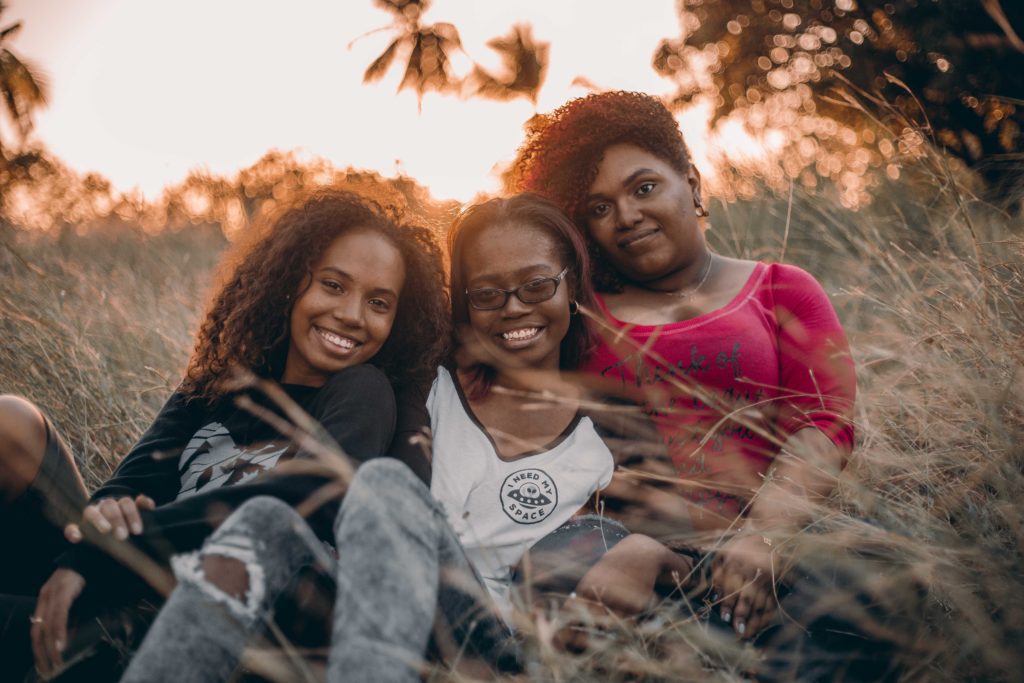 Spending time outdoors with the family is one of the best ways to bond. The kids can have a blast and learn to appreciate nature more. This is important for your mental and physical health as a parent, too. And when you all venture into an outdoor adventure, you need to protect and prepare yourselves as well. Harsh weather conditions can be lethal, so you need to dress accordingly. Remember that notwithstanding the fun and high spirits, safety comes first. Enjoying the outdoors brings families together so be prepared for all weather conditions with the right apparel. 
Featured Photo by Fas Khan on Unsplash