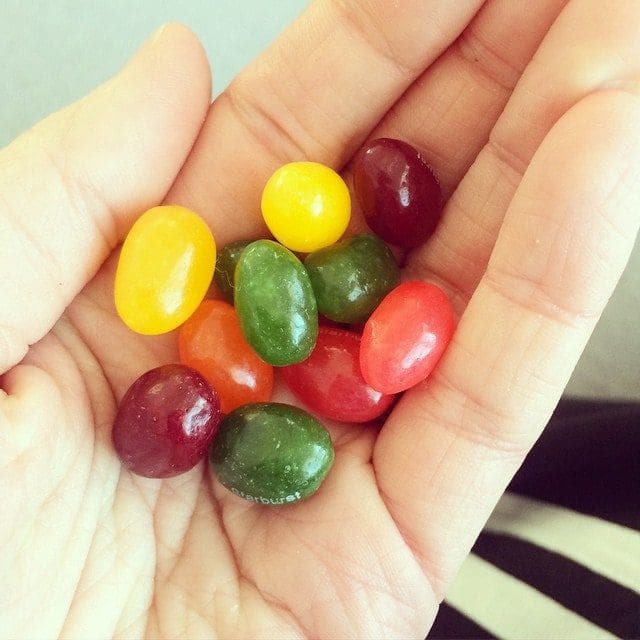 I've done these questions of the day sporadically over the last year, but I may just be pulling them out of my pocket more often over the next few weeks as I struggle to balance homeschooling and blogging and working with the symptoms of the first trimester.
I am flat-out exhausted, sleeping 10-12 hours a night (with a bout of insomnia in the middle of the night almost every night, ugh!) and I'm so nauseous that sometimes it's all I can do to just curl up on the couch and stare at my phone.
So far, I've been eating carbs like crazy (with a few handfuls of Starburst jelly beans in between), since the only time the morning sickness goes away is while I'm actually eating, but that plan is not sustainable unless I want to gain all 35 pounds in the first trimester!
So today I want to know…
What is your best morning sickness remedy?
What foods did you crave during the first trimester? (For me, it's spicy food!)
What foods made your stomach turn?
How long did your morning sickness last (each day and into your pregnancy)?