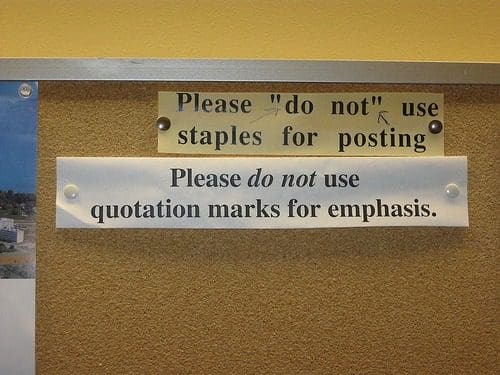 Do you know what smart quotes are?
Despite the picture above, they really don't have anything to do with actual quotations. Instead, smart quotes refers to formatting that's added automatically to quotation marks by some programs, which shows distinctly which are opening quotation marks and which are closing.
For example, these are smart quotes: ""
See how they're angled?
These look nice in text, but they cause lots of problem in HTML code, so you'll want to watch out for them, especially when copying and pasting code from another location. If your code doesn't execute properly, this should be one of the first things you check.
To fix them, simply replace any curly quotes with straight quotes and you're good to go!
Have you ever dealt with a smart quote issue on your blog?