Even though many homeowners frequently forget this fact, the roof is one of the most essential parts of the house. It was designed to protect us from bad weather, provide us with security, and of course, embellish the look of our home.
According to some statistics, millions and millions of people replace their roofs every single year. Why is that? Well, it's either because it's not functional anymore due to its age or because the latest storm has seriously affected it.
Even though these things are completely normal, and all of us are forced to replace them at some point, with some spectacular roof maintenance tips, you'll be able to prolong its life and functionality. If you want to know how you can do it, keep reading!
Top Ways You Can Take Care Of Your Roof
Maintain It 
The truth is, roofs were made to last, which means that if you take care of them properly, they will serve you for at least twenty years. So what does it take to make sure it stays "healthy"? First and foremost, you must perform regular roof inspections and maintenance. 
If you're responsible for it, you'll be able to spot any issue before it becomes a huge deal and do something about it. Then you're not going to spend a lot of money on fixing these problems. Hence, you should maintain it at least twice a year. These are the things you can do:
See if there's any rust

Check your flashing

Clean the roof

See if everything's alright after a storm
Now, if you notice that some things cannot be easily solved, then you should consider calling a roofing contractor. If you live in the USA, you probably already know Iowa has some of the most skilled roofing contractors. That's why if you live in this state and you're currently having some roof issues, MasterPro Roofing Solution in Iowa can help you resolve them. Do not postpone it if it seems like something urgent.
Choose High-Quality Roofing Materials
Before making any decisions, it's crucial to familiarize yourself with numerous roofing materials at your disposal. Durability is supposed to be one of your priorities, especially if you're planning to stay in the same place for longer.
If you invest your money in a material that is very durable, you'll definitely decrease the expenses of installation and other things. You shouldn't be too focused on the price when purchasing a new roof. Perceive this as a great investment; the more money you spend, the longer it will last. Below, we will give you the list of the most common roof materials and their lifespan.
BUR – twenty to thirty years

Asphalt roll – five to ten years

Standing-seam metal – thirty to fifty years

Clay or cement – fifty to one hundred years

Wood shake – thirty-five to forty years

Slate – over one hundred years
What Else Do You Need To Know?
Check Your Shingles Frequently
As previously mentioned, you should check your roof for possible maintenance as often as possible, especially after high winds or storms. Now, does it mean that you should clamber up the ladder? Fortunately, you do not have to.
Instead, you must grab a solid pair of binoculars to check if there are any issues. Here's what you should focus on when inspecting the roof.
Curling shingles

Missing shingles

Peeling flashing

Missing granules 

Cracked shingles
If you notice any of these things, you should do something about it as quickly as possible since they are a clear sign of damage. Only an experienced roofing contractor is going to be able to help you.
Treat For Lichen, Moss, And Algae Once A Year
Allowing algae, moss, and lichen to reside on your roof for a longer period of time will lead to huge damage and not a very appealing appearance. These unpleasant things usually appear during hot weather, primarily in shady areas of the roof.
The good news is, they can easily be eliminated. You can do it by hiring a professional who is going to be able to properly clean the roof. Once it becomes dry and clean, you can freely apply preventative products filled with copper and zinc to prevent algae, lichen, and moss from returning.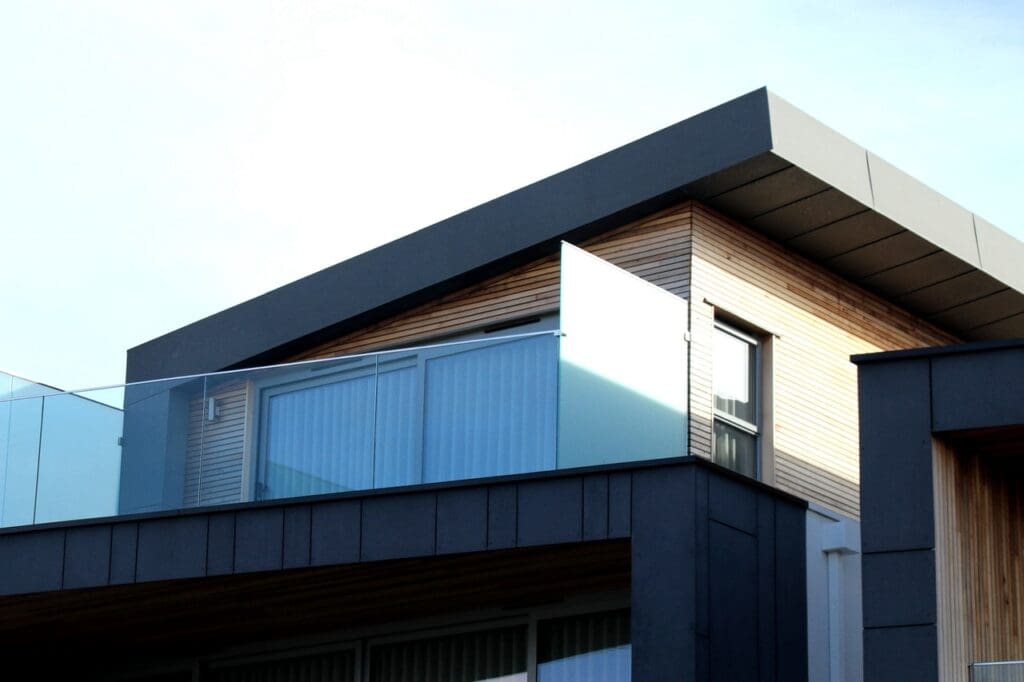 Many homeowners are unsure how to maintain their roof the right way, which is why we've decided to put together these tips that will help you take care of it. If you're committed to it, then you have no reason to worry about it.
Featured