We all visit Amazon year-round to find the lowest possible prices on household essentials and gifts, and we know these can even lower if we shop on Black Friday for great savings at Amazon. But did you know there are other ways you can access even more savings? Instead of simply searching for the item you want and finding the lowest price, use our hacks to make sure you are getting ALL of the secret savings available to you. This way, you can stock up on Black Friday, safe in the knowledge you are getting the best value.
How to Find Secret Amazon Vouchers
Yes, Amazon advertises many of its discounts on product pages, but did you know there is a whole page of secret Amazon vouchers too, and that you can access these via a secret Amazon voucher code page? If you watch the video below, we demonstrate how you start by using the link marked 'Click Here to Get Deal' to open the page. You will then see a huge selection of secret Amazon vouchers to choose from. Pick one you like, then click on 'Collect Voucher.' Next, a smaller window will open that allows you to add the product to your basket. The discount will then automatically be applied at the checkout. And you can collect as many vouchers as you want in one order!
Become a Prime Member
If you plan on placing regular Amazon orders between now and Christmas, then it's well worth considering Amazon Prime Membership, as you could end up saving a huge amount of money. For starters, the first month is free, so you can access all the extra benefits and savings without having to pay a penny. These include free standard and premium delivery, exclusive savings and rewards, and early access to their limited-time-only Lightning Deals. Plus, you also get their TV, movie, and music streaming services at no extra cost. And if you decide to continue, then it only costs an extra £7.99/$12.99 a month. It's easy to sign up at the checkout, but just remember to cancel before the end of your free trial period if you don't want to get charged. But if you're happy to continue, then it's still great value for money if you're visiting Amazon regularly. 
Track Amazon Prices
We all expect Black Friday prices to be lower, but there is a way to make sure. If you have a bit of time to spare before Black Friday, search on the site for the products you have your eye on. Add them to your basket, but don't buy just yet. If you leave these products in your basket, then Amazon will notify you if the price decreases, and you can purchase them once they are cheaper. Of course, this hack works all year round and is a great tip if you don't need something straight away. 
Access Amazon Warehouse and Outlet Deals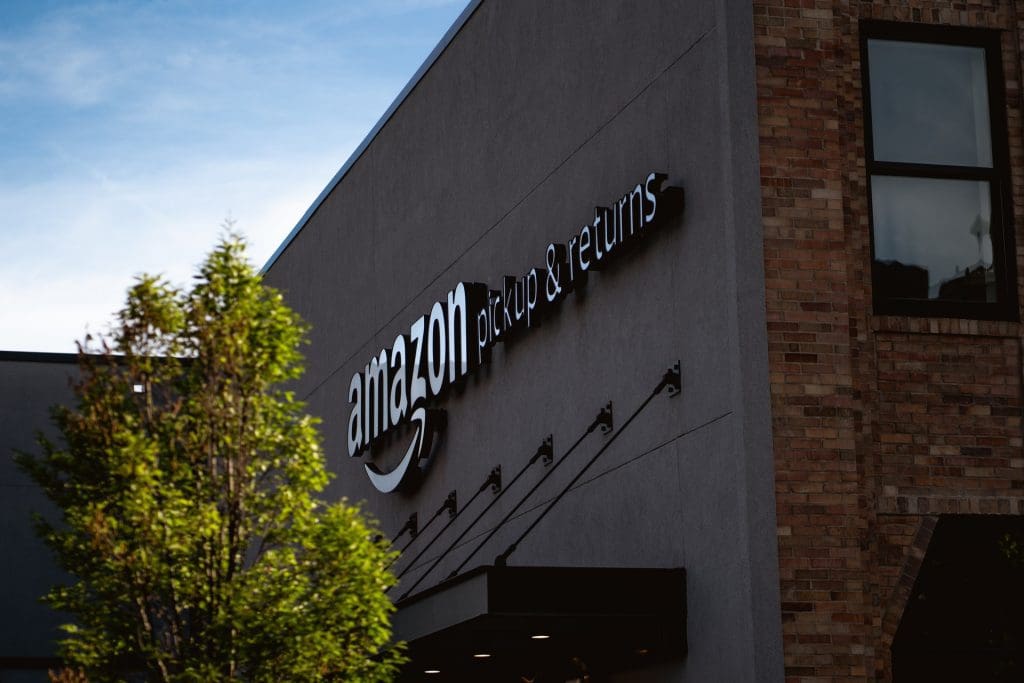 Do you know about the Amazon Warehouse page? This is a bargain hunters paradise and features discounted stock that is either pre-owned or comes from an open box, so, therefore, can no longer be sold at full price. It's a great place to pick up reduced electronics, household appliances, and toys, making it the perfect option for a pre-Christmas shopping spree. In a similar vein, the Amazon Outlet page features overstocked items that are now being discounted to clear. If you are looking to make huge savings this Black Friday, we'd recommend checking out both pages to make sure you don't miss a bargain. 
Save on Amazon Delivery Charges
There are different delivery hacks available to both Prime members and non-members that you might not be aware of. Firstly, one for those who aren't members. Many items sold by Amazon directly will come with a £20 minimum spend if you want free delivery on your order. So if you're not hitting this minimum spend, then it's worth buying a few items at a time to qualify. This is especially true in the Black Friday period when you might be buying several items.
Secondly, for those of you who are Prime members, did you know that you can earn credit if you don't need fast delivery? If you're in no hurry to get your items and don't mind waiting a bit longer, then take advantage of Amazon No-Rush Delivery. Select this option at the checkout, then make sure you have at least £10 worth of eligible items in your basket. They'll give you a £1 credit in exchange for slower delivery. 
Join Amazon Prime Student for More Savings
You might not have thought there would be an Amazon student discount because their prices are so low already, but they have something even better. If you are a student interested in becoming a Prime member, please make sure you sign up for Prime Student instead because there are so many more benefits. The main cost-saving advantage here is that instead of a 30-day free trial, you get a 6-month free trial. That's six whole months of enjoying all the extra discounts and services absolutely free. And once that trial period is up, the monthly charge is only half the price of standard Prime Membership – just £3.99/$6.49 a month. 
Once you have signed up, you can access even more money-saving extras such as 10% off selected fashion, 10% off thousands of books, and 15% off National Express coach tickets. So if you are a student and want to save money this Black Friday, register so your Christmas shopping becomes significantly cheaper. And that's not to mention all the free TV, movie, and music streaming too!
As you can see from these tips, even if you assume you've found the lowest price on Amazon, there's still a very good chance you could get it even lower still. Make sure you're accessing all the free trial benefits you're eligible for, double-check you're not paying more than you should for delivery, and have a quick browse of their Warehouse and Outlet pages, just in case. And most importantly, have a look at the available secret Amazon vouchers before you get to the checkout to make even more savings. Use these secret tips for great savings at Amazon this Black Friday.
Featured Photo by Christian Wiediger on Unsplash