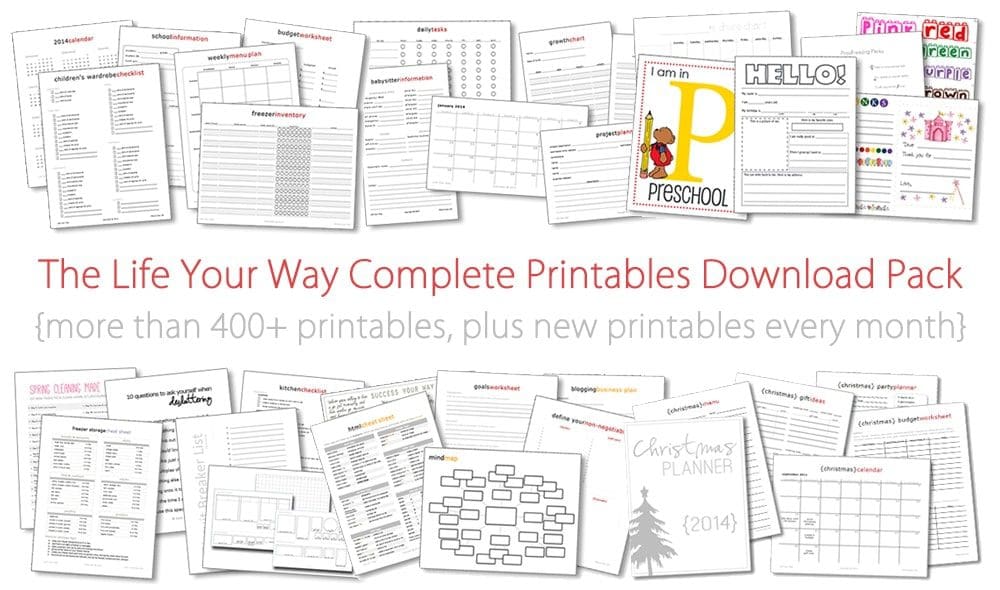 Every day we walk around with thousands of pieces of information crowding our brains. Birthdays and other important dates, shoe sizes and cleaning schedules, menu plans and bills that are due.
With the Life Your Way printables, you're able to get all of the information out of your brain and onto paper so you can free up your mind for things like enjoying your family, rediscovering your creativity and improving your productivity.
With more than 400 printables our goal is to help you get organized and have fun with simple, uncluttered printables that don't require a lot of ink to print or a lot of time to use.
While all of our printables are available as individual downloads for free, our Complete Printables Download Pack offers all 400+ printables in organized folders.
Get your Complete Download Pack for $7 today!