How to write an effective critical thinking essay?
Before we guide on how to write a critical essay, let us understand what critical thinking is. Critical thinking is a complex analysis that involves rigorous thinking to form an opinion or judgment about an issue or evidence or information you came across. The subject of your analysis may be a news article, or a poem, or a new physics theory.
Now, coming to critical thinking essays, it is a type of academic writing like any other essay. However, unlike other kinds of descriptive essays, this type of essay writing requires you to analyze the work critically and support the ideas of the work you are evaluating with the help of evidence. In simple terms, it is a review or a critique of another work, which can be a movie, play, book, or painting.  
A critical thinking essay is not just a summary of your opinion on a particular work but more than that. It is an objective analysis of the work, taking note of its positives and negatives.
As a student, working on this type of essay helps you improve your analytical skills as this kind of writing requires you – to go through the work carefully, analyze it, find weaknesses, work with concepts and express your thoughts about it.
Like any other type of essay writing, the critical thinking essay includes an introduction, body, and conclusion.
Let us get started on how to write it.
Select a topic
Select a topic that is easy to handle. It would help if you can find lots of information on your subject of evaluation. For example, you can work on literature – interpretation of a crime novel and start with critical reading about the topic after selection. Also, make notes in parallel. Please pay attention to any question that may cross your mind and write it down. Look out for technical aspects like – grammar, style, stylistic and rhetorical devices used in work.
Research
Research is a crucial step before writing, so dig out as much information as possible about the subject and collect different perspectives, reviews, and arguments to use it as a reference in your writing. Remember to use only reliable sources of information. 
Organize your information
Organize your thoughts, supporting materials, and supporting evidence after sufficient research. Brainstorm your ideas and thoughts and write them down on a piece of paper. Check if there is any scope for secondary research on any of those ideas. Collect sufficient references to support your writing.
Develop thesis statement
A critical essay must have a thesis statement in one sentence comprising a claim and details supporting it. A good thesis statement asserts your paper's central argument, gives a preview of your entire essay, and makes a complex argument that can be subjected to objection.
Draft an outline
By now, you will have enough evidence, ideas, and arguments. So, use them to draft an outline. Structurize your points in paragraphs – introduction, body, and conclusion. Decide on what all evidence you will include in your essay. 
Write essay
Once you are done with outlining your essay, it is time to write! Begin your essay with a summary of the work and its central argument. Next, put forth your views concerning the argument. Evaluate it with the help of evidence. Finally, conclude your essay by stressing the insights.
Revise
Take a break once you finish writing and return to your essay after some time to read it with a fresh mind. Check for any mistakes and make edits to improve your writing. Revise 2-3 times until you are satisfied with your work. If you cannot revise, ask your teacher or friend, or family member to go through it and give suggestions.
Critical thinking essay outline
You can make use of the format given below to write your essay.
Introduction – This section must contain background information of the work – its title, author, date of publication, topic, statement of purpose. Next, include your thesis statement. Keep in mind that it is the central claim (your response or reaction to the work)
Body – This section must include a few paragraphs that contain – Summary of the work and its interpretation. You will have to evaluate and analyze the subject of evaluation, discuss its style and examine its purpose, and talk about its effectiveness to the audience.
Conclusion – Finally, remind your readers about the importance of the topic. Discuss the work's strengths and weaknesses. Your final statement should speak about the reason for the work's success.
How to choose the critical thinking essay topic?
Select a topic that is easy to search, i.e., You must find lots of information on your subject of evaluation. Moreover, it must be easy for you to handle. For example, you can work on literature – interpretation of a crime novel. 
You can choose to write on technology, politics or sports.
Some tips for you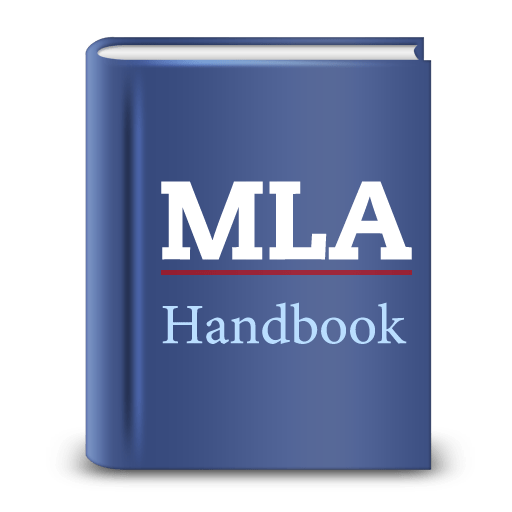 Never write a critical essay in the first person if you are writing about other's work, as your paper will be more about supporting your subject of evaluation with evidence than your opinion on it.

You can write your essay in the first person only if it is a self-critical essay.

Use formal language in your critical essay.

Use MLA format for citation purposes.

 Develop critical thinking skills like – 

Maintaining a journal for any situations that you come across. Write about your reaction. Analyze and evaluate it.  

Selecting a new topic or issue and learning about it every day.

Practicing mind mapping

Setting goals for the week – like the skills you want to improve
Critical thinking essay examples
Thanks to the power of the internet, it is not so difficult to find tons of critical thinking essay examples today. However, the real challenge is to find good ones. You can look upon Jack and Jill: A Mock Criticism written by Joseph Dennie and On the Knocking at the Gate written in Macbeth by Thomas De Quincey.
Are you thinking about seeking help?
Since your professor will grade your critical thinking essay based on your coherent arguments and strong writing skills, you will have to write a perfect essay leaving no scope for mistakes. It must be factual, supportive, and convincing. 
If you are still stuck, then fret not. We at Cheapest Essay are here to help with your essay. All you have to do is – make an order stating all details and requirements of your assignment. Rest leave it to us as one of our writers will work on your project and deliver on time.
Featured Photo by Zen Chung from Pexels