All moms have heard the term "any woman can age gracefully", yet why are we constantly looking for the best anti-aging skin products? There are many different factors that play into your skin and taking care of it throughout your life.
Moms In Their 20s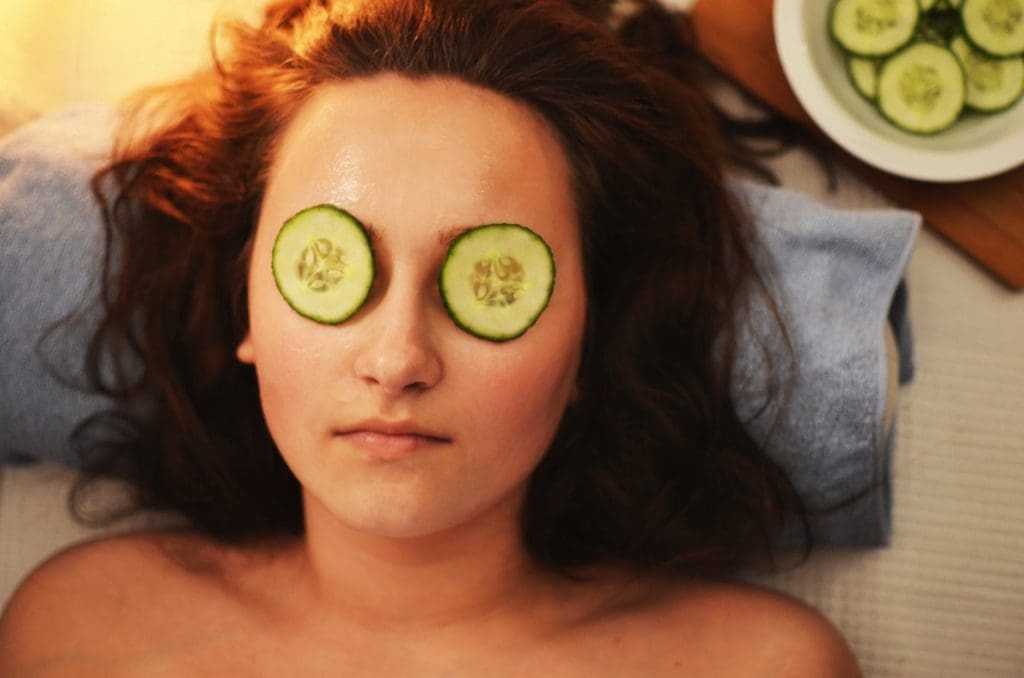 Once you reach your 20s, it is time to start developing a lifelong skin regimen.  Your skin is going to be relatively youthful, but this is the time to nurture your complexion.  There are many different regimens for women in their 20s that will help define gravity and unnecessary aging.
Exfoliation is extremely important.  Many moms do not realize that exfoliation is a great way to unclog pores, but it also helps prevent any type of future breakouts. After the exfoliation process is completed, your skin will be able to boost new skin cell renewal and you will have a smooth texture.
SPF is a must for all ages – even your children! Dangerous UV rays are going to be around even if the weather is cloudy. Sun is the number one cause of external skin damage. That is why it is important to use a daily SPF product year-round.
Moms In Their 30s
Moms in their 30s can expect to have hormone levels start to decrease. This also means that the rate of collagen and elastin production is going to lower.  Studies show that many women by the time they are in their 30s are going to start showing visible UV damage and of course there may be some fine lines caused by a few late nights with sick kids and out-of-town basketball games. Skin texture can also change. You might find that you have oily skin or new spots that tend to get dry.
This is a tip that most moms do not realize. In your 20s, you have the ability to use wipes to remove any type of makeup. These wipes are too abrasive for your face once you hit your 30s.
A light morning cleanse is the perfect way to start the day.  Simply follow the instructions and get ready for your all-day firming cream.
Finding a good daily SPF is important! You want to be sure that your skin has protection during the day, but also at night. A high-quality skin firming night cream is a great way to help nourish your skin while you are sleeping. Try using camellia seed oil for skin if you want to provide some nourishment as well!
Moms In Their 40s
By now you should have a routine that you follow. When you enter your 40s, this is the time to make sure you are introducing new products into your skincare routine. Here are six products that are recommended for women once they turn 40.
Always be sure to have a hydrating cleanser. Washing your face before you go to bed not only will decrease the chance of any clogged pores, but it is essential to get all of the daily oils removed from your face. If you are skin is dry, you may need to find a cleanser that has olive oil and vitamin E.
An antioxidant serum is also another great way to protect and prevent aging. A serum like this has antioxidants that will rejuvenate your skin. This type of serum can be used in your 30s.
Retinal skincare products are also another great way to help your skin. Topical retinoids will help with reducing fine lines and increasing collagen. Retinol is great for use if you might have any type of sun damage. It also increases skin texture.
A face cream that is gentle is an absolute must! Dermatologists recommend that once you enter your 40s, is a good idea to find a moisturizer specifically targeting fine lines or dark spots. If you have another issue – it might be time for a dermatologist.
Got Eye Cream?  Now is the perfect time to do so! Before you choose an eye cream – use a mirror to see a close-up of your eyes. Take a look at any fine lines you might see or any dark areas. Choosing an eye cream to help correct your specific problem areas will help fight back the aging process.
Always choose a sunscreen with zinc. This type of sunscreen will increase cell turnover which will make the top layer of dead skin on your faceless thick. You should always wear sunscreen year-round.
Your skincare routine after your 40s is going to be choosing specific products for maintenance, but to fight fine lines and wrinkles. You can also try stem cell supplements as anti aging solution
What Do Moms With Amazing Skin Do?
The top answer is going to be – never ever go to bed with makeup on!  Yes, we all have had an exhausting night where it does unfortunately happen.  Should this happen – exfoliate and moisturize!
When removing eye makeup – Waterproof makeup requires extra effort to remove it from your eyes at the end of the day. The key to preserving lash extensions is to wear makeup that can be gently removed and always remember to use an eyelash extension cleaner to clean up all the dirt before going to bed.  Over time, roughly tugging on the skin will make it start to stretch out as the skin around the eyes is delicate. So, always use light movements around your eyes. Do check Paris Lash Academy if you are looking for eyelashes and eyelash remover.
Drinking water is also extremely important. It is important to make sure that you are drinking water around the clock. 64 ounces of water per day is recommended, but that is for a person weighing 120lbs.  Take your total body weight and divide by 2, that is the amount of water in ounces you should be drinking every day.
A healthy balanced lifestyle and of course genetics are going to play an important role in your skincare.  If you go outside, use a high SPF.  Before bed and during the day – always use a moisturizer.  These important tips will make your skin look fresh and vibrant.  Who doesn't like that attention?
Cover Image credits: Photo by Christopher Thoms from Pexels