Wall art is a reflection of your personality and style, so it's important to take time to choose the right piece for your space. There are many options to choose from, from paintings to sculptures and even prints. Finding the perfect wall art can be hard, but here are some types to help you figure out which may work best for you! 
Paintings and Photos
The purpose of paintings is to tell a story, explain something, or illustrate a feeling with images alone. They can be separate pieces or part of a series, and depending on what kind of painting you're looking forward to – abstract, fine art, landscape, and still life – will depend on the colors, style, and even how it's painted.
You can add personality to a room just by hanging your favorite painting, but if you want it to stand out on its own – or instead of a piece of art that has a scene – go for a black and white photo. You can also get a photo of your favorite pet from impersonateme.com and turn it into a beautiful piece of art! This is a great gift for the pet owner in your life, as well.
Another way to personalize your space is with framed art pieces along the wall. These are great for those who have a lot of photos they want to display without overcrowding their desk or shelves. Framed art also works well because it can be used as artwork in conjunction with other types of prints, paintings, and sculptures.
Prints
A great way to personalize a space is with canvas prints on wall. Prints are similar to paintings in their ability to add color and life to a room, but they usually feature different images. They can give an otherwise ordinary-looking space some character, from stone engravings to woodcuts and lithographs.
Prints come in different size options and styles: abstract, typography, pixelated patterns, and much more – so you're sure to find something online will fit your space. Some of the most popular prints are the ones that feature animals, scenes from nature, such as mountain wall art or architecture.
Metal Wall Art
If you're looking for something a little more industrial, metal wall art can be the perfect addition to your guest bedroom or living room. Metal prints are becoming increasingly popular because of their ability to make an ordinary space look extraordinary.
Metals usually used for metal wall art include copper, steel, and aluminum. These can be painted in different colors, and some come with scratches for added effect. Metal prints can be as large as you want them to be, so they're a great option if you're looking to fill up the entire wall space in any room.
Sculptures
Some people find that a statue or a bust is the perfect kind of art for an accent wall, but sculptures can also stand on their own as a decorative piece in your living room. Sculptures are great for those who have a favorite animal, musician, actor/actress, or icon they want to pay homage to. If you're looking for a statue of your favorite musician or artist, you can find that on some sites. Family and friends may also find some stone sculptures online as personalized gifts, for example.
Wall sculptures are made in various materials – glass, metal, ceramic, wood, stone, and resin. Often these pieces can be very heavy; it's important to make sure they'll hold up the weight before hanging them on your wall! But even if they're fragile or damaged when they arrive, there are plenty of online retailers that allow returns.
Mosaics
If you want to add some color or texture to your space, mosaic wall art might be just what you're looking for. Mosaics are usually composed of tiles that have been cut into small pieces and then reassembled in a pattern on the wall. The materials used for mosaics include stone, glass, porcelain, ceramic, and even recycled products, such as bits of broken dinnerware.
Mosaics can be anything from small tiles to large-scale murals and ceiling to floor installations – the only limitations are your budget and preference. When choosing a mosaic for your wall space, you'll want to be sure the tiles will match your décor and have a style that's similar to what you're going for. Mosaics can also add an extra dimension to your wall, so be sure they tie in with the rest of the space!
Tapestries
A tapestry is a type of wall art that's been around since the 5th Century BC. It features a woven picture or pattern, usually rectangular and commonly made from a natural fiber such as cotton, wool, linen, silk, hemp, or jute. Tapestries are great options if you're looking for something colorful to add to your wall space. They can also be used in bedrooms, living rooms, and kids' spaces.
Tapestries can be hung on walls or over furniture; they're usually pretty large, so you'll want to make sure you have enough wall space to hang it up without any issues! They come in various shapes and sizes (up to 4 feet wide), but this will depend on the size of the room you're going to be hanging it in.
Wood Art
The same way wood paneling was popular in homes once upon a time, using wood wall art may be just what your living room needs to feel like it belongs to a home in the 1980s. Wood wall art can be hung up on any type of wall and is usually made from planks of wood, stacked on top of one another, and glued together. The wood prints like this usually come ready to hang – all you need to do is nail or screw them into your wall!
Wood is a great material for wall art because it's durable and long-lasting, perfect if you plan to display it in your child or teen's space. Wood prints are available in various colors, depending on the type of wood used when making them; they can also be painted in any color you like.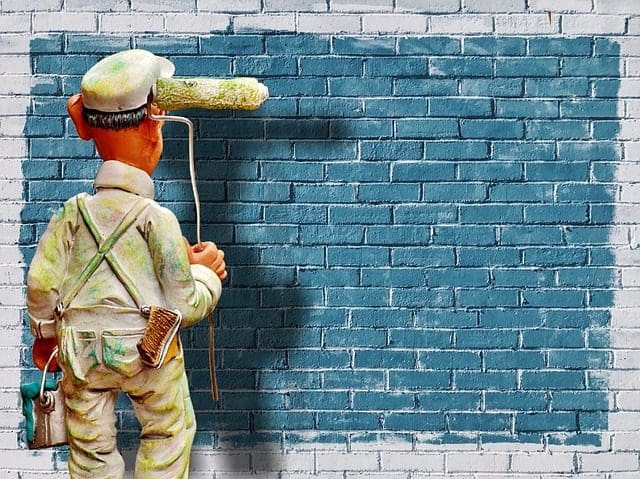 Wall art is a great way to show off your personality and style, and there are many different types to choose from. Whether you're looking for a sculpture, mosaic, tapestry, or wood print, we've got you covered. Be sure to take into account the size of the space you're hanging it in as well as the other décor in the room when making your choice!
Featured Photo by Tim Gouw from Pexels