With so many of us stuck inside due to Covid-19, many of us have finally noticed that our homes need a makeover. If you don't or can't leave the house but are desperate to create your dream home, check out these fabulous interior design trends to make your interior superior!
Let's dive in.
#1: Furniture You Can Make Your Own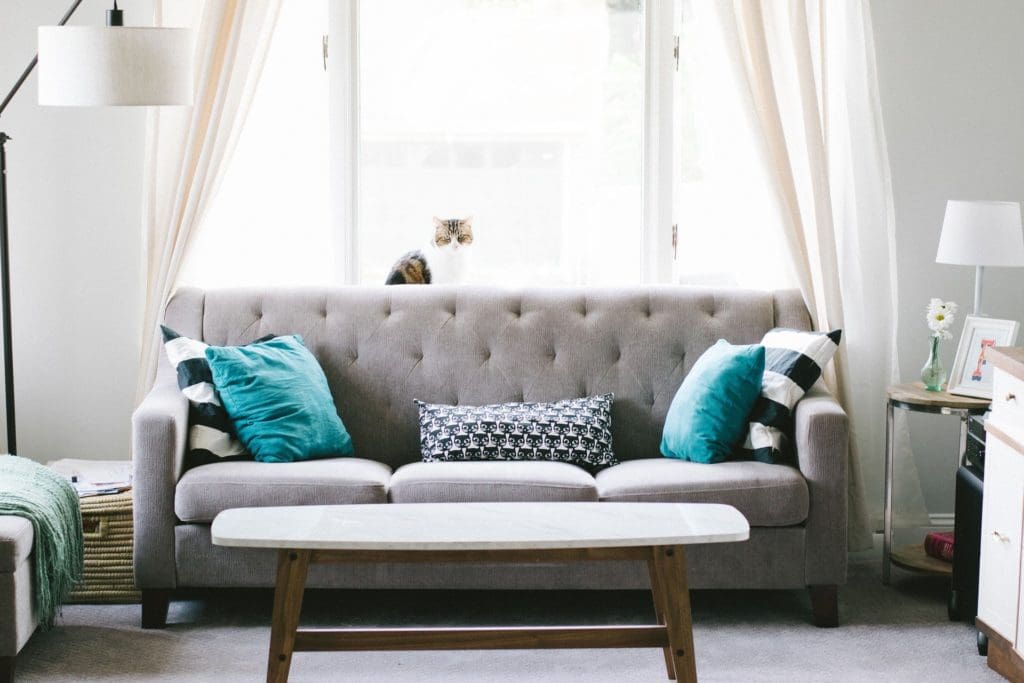 When it comes to shopping furniture stores in Los Angeles, you will most likely encounter the same BIG issues. High price tags, a lack of unique style, or low quality. Don't give up hope, Clad Home has heard your cry for help and has answered the call. Unlike their competitors at other furniture stores in Los Angeles, Clad Home furniture is all made in Los Angeles to ensure quality and a smaller carbon footprint. 
If you are looking for affordable, customizable furniture, that is high-quality, Clad Home is THE best option. They offer everything from sofas, sectionals, beds, and coffee tables so your whole house can be as unique as you. As a professional designer, the owner Rosa Beltran also works with a Danish-born local artist, named Lilo, that will add impact to any space. 
Speaking of art – let's look at what is trending for art in 2020
#2: Support Local Artists
If this pandemic has brought about anything good, it is hopefully the feeling that we are all in this together. According to the experts, local street themes with bright colors are in. Art that has bright colors is often to read as futuristic. Here are just some of the styles to consider in your space:
Cyberpunk 

Street Art

Geometrical 

Paper Collage

Hyper Pastiche
If you prefer art pieces that are longer-lasting minimalistic and monochromes will be around for quite a while.
#3: Lighting 
Lighting is one of the most cost-effective ways to add design and function to your space. I am loving the refined industrial and wicker lighting options that are popping up everywhere. For inspiration, check out Brightech lamps. They are beautiful, functional, and extremely affordable. The design lamps that are inspired by expensive stores like Anthropologie and PotteryBarn without the markups!
Since most of us have been cooped up for a while, outdoor spaces are getting more attention. You can purchase some weather-proof string lights to add romance and function while you get out and relax. 
#4: Textiles 
No design is complete without the right textiles. Like the other trends of 2020, this is all about personal style, eclectic mixes, and organic expression. Here are just a few of the pieces you should consider for your redesign:
Raw weaves

Tapestries for a global flare 

Curvy lines 

Layered textiles 

Abstract motifs 

Vintage and modern mixes
Take Away 
If you are ready to redesign your space, consider using some or all of these interior design trends to make your house a home. Bright colors mixed with earthy layered textiles will add some much-needed beauty and interest. Add functional customized furniture and enjoy your gorgeous new space!
Featured Image by midascode from Pixabay