Hey Guys! Love Netflix streaming? I have 10 Netflix tips, tricks, and hacks that I want to share with you guys because, let's be honest, who doesn't want to get their hands on some more movies and TV shows? Firstly, so okay, guys, did you know you can actually access more movies and TV shows than you usually do? How? Read the tips and tricks below:
1. There is so much more on Netflix! Here's how to squeeze it out!
Netflix actually limits some content based on the country you are in, which is so frustrating! So you may not be able to see some of your favorite TV shows or movies even though it's on Netflix. For instance, I wanted to watch a show called The Office, but it's not available in my country. So if you download a VPN application like NordVPN, it can be any VPN application, guys, but NordVPN and Netflix work amazingly well! I just tried this one because I've heard so many good reviews about it, and once everything is ready to go, this app allows you access to other countries' movies and series. Once I was connected and ready to go, I hopped back onto my Netflix streaming application. I, of course, typed in The Office, and there we go, BAM! It was available for me to watch, which was really exciting and awesome! Another great thing is you can use various VPN applications on your computer as well, and it works perfectly fine, and there is the office on my laptop. Finally, it can also work on your smart TV if you have an Android TV like a skywards that can download apps straight from the Play Store. This is how it managed to work on my TV, which was epic, and I could watch The Office.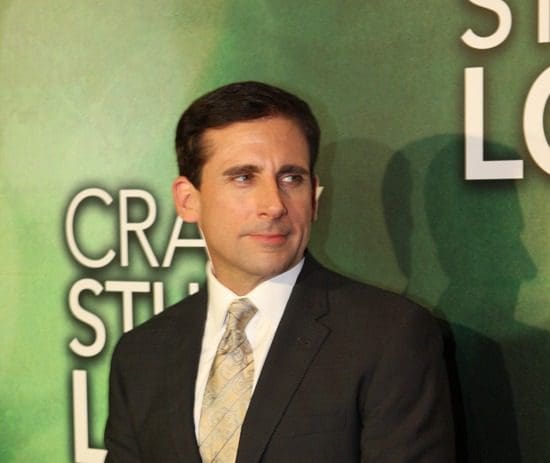 2. Watch Movies and Shows without the Internet.
Another really cool thing you can do is actually download movies or series on Netflix to watch when you are offline or don't have any mobile data. So if you click on that icon right next to the series or movies, run a download, it will save onto your Netflix streaming application or somewhere on your device, and then when you are ready to watch your series or movies, they are all available. What's interesting is when someone views your Netflix story, it says on the top they watch on Netflix, and if you click on it and click on the button "Open" in Netflix, it'll open straight to that series! How cool is that? 
3. Super Cool Keyboard Commands
Suppose you love binging Netflix on your laptop. Did you know there are keyboard commands? If you press the end button, it will Mew to whatever it is you're watching, and if you press it again in an unneutered, of course. Then let's say you may have missed something and want to go back a couple of seconds. You just click the left navigation key. You will go back 10 seconds or the right navigation key and go forward by 10 seconds. If you want to speed things up or go back and check something out st play with those.
Similarly, the up and down keys can be used to control the volume, so if you want the volume up, just press up or down. Press the spacebar to pause, and press it again to play. This one comes in really handy!
4. Audio Description so good, you don't need to look!
One more feature that comes into my use a lot is the voice description. I really enjoy this one, and it is so Nifty, so let's say, for example, you're busy watching something streaming on Netflix, but you're cooking, and you can't watch the screen all the time. If you actually click on audio and subtitles, there will be an option that says English audio description, and what this does is it actually reads out what is going on all the time so you can look away but still know what's going on. You will be surprised at how amazing this is and really keeps you in the loop with what you're watching, even if you're busy doing something else at the same time. It's super descriptive, and what's nice is it lets you know every detail it looks back anxiously. It's basically like listening to an audiobook on Netflix. In fact, you can also bypass the Netflix Proxy Error.
5. It's Time to change your Netflix Profile Picture
Did you know you can actually change the pictures of the various profiles you have on your Netflix account? You can do it on your phone just by clicking on more. Then under manage profiles, if you click on the pencil icon, it'll open up some more options to change your name but click on the profile picture, and here is where you can select what profile image you would like. Unfortunately, you can't upload your own image. Still, there are so many different ones to choose from based on all the series and movies that are available on Netflix, and then once you're happy with your selection, just press save, and you can do that with every single profile on your account. 
6. Get Rid of the Free Riders!
Let's say you've given out your Netflix password to one too many people, and you want to just kick everyone out. All you do is go to your accounts, and under there will be a bunch of settings, scroll down until you see the option that says sign out on all devices. By doing this, it will sign out of all the devices that you've ever logged on to with Netflix, and of course, be sure to make sure you've changed your password so that people don't just log back on.
7. Binge Your Favorite Series with your Friends!
Netflix is planning to crackdown password sharing, love Binge watching with friends? This is such a fun one that I found out about. If you go onto google and type in Netflix party, this is basically a Google Chrome extension that will allow you and your friends to chat while you Are watching in Netflix movie or series, so add this extension to your Chrome browser. It is completely free and takes two seconds literally. Just by clicking on that button may add to Chrome, and then you accept it'll add like a little icon right over your search bar and then when you go into Netflix and watch. If you want to check with your friends at the same time, just click on that icon on the top right-hand side. It says NP, and then it says to start the party, so you click on that button, and it'll give you a link that you share with your friends. Once they open up that link, they will instantly join your chat. Then you are also in control, so if you pause the series, it pauses for everyone, or if you skip forward, it skips for everyone, and I just think this is so cool that you can chat to your buddies while you're busy watching a premiere or like Game of Thrones.
8. Let Google Assistant Take Some Control
Now this hack is really amazing and self-discovered! This is another really awesome one guys, did you know you can activate Netflix using Google assistance so whether you have a Google assistant speaker or Google Home, you can stop playing movies or series or whatever you want via Netflix using your voice, so let me guide you how it's done. Google Play Stranger Things on Netflix, and just like that, guys, it's playing Stranger Things on Netflix.
9. Have Better and Customised Subtitles 
One last epic trick you can do is change the way subtitles appear when watching on Netflix, so if you go under account settings and scroll down until you see subtitle appearance and click on that. You will then be able to edit how the subtitles appear when watching your movies or series, so I made this post so you guys could see what I meant, and when watching back Stranger Things, it appears just as you designed it, so if you like subtitles and you really want them to stand out. Customize it to what makes it easier for you to read. You can change the size, color, and fonts to your ease!
10. Share Your Favorite Shows and Movies on Social Media
This is a really nifty one for sure. Some people's favorite series or movies are on Instagram. If you click on these three dots right over here and click on the share icon once. A little drop-down will appear. You'll see Instagram stories, so if you click on that, it'll take you right into Instagram stories where you can jazz things up and make it your own. I really enjoyed the season of stranger things. I decided to show that to my Instagram audience. You share your story but what's interesting is when someone views the story, it says on the top they watch it on Netflix streaming, and if you click on it and click on the button open in Netflix, it'll open straight to that series. How cool is that?
Wrapping Up!
Hope these tips and tricks helped you a lot. Let us know which one is your favorite! Or which one you already knew or, in fact, if you know any more hacks, please comment in the section below.
Featured Image by vicky gharat from Pixabay