We're 6 weeks into the new year, and talk of resolutions and goals has dropped off (replaced, it seems, by an almost universal yearning for spring!). One thing I'm trying to get better about in my own life is being willing to set a new goal — or start on the journey toward achieving a goal — at any time of the year. I don't want to wait for Mondays or the first of the month (or the first Monday of the month…), even though my perfectionist self really does want to wait until the perfect day.
Whether you're still working toward your resolutions or just contemplating some new goals, here are 9 programs to help you see your goals and mark your progress.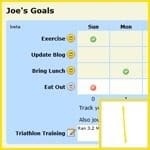 1. Joe's Goals | Free
2. SmartyPig Savings | Free
3. GoalEnforcer | $9.99-$67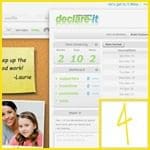 4. Declare-It | $9.99/mo.
5. 42goals | Free Basic Account
6. Goalmigo | Free
7. FitDay Weight Loss and Diet Journal | Free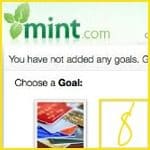 8. Mint Financial Goals | Free
9. Disciplanner | Free Basic Account
How do you track your goals?