Welcoming a new baby into your family is an exciting, magical experience that impacts all aspects of your life- emotionally, physically, and financially. Whether it's your first, second or tenth child, there seems to be an infinite list of baby stuff to do or buy before your little one makes his or her way into the world. How prepared you feel financially can be a major source of stress and anxiety for even the most experienced mothers. Luckily, there are tons of resources and ways out there to prepare for your newest addition without breaking the bank. To make your life easier during this busy time, we have compiled a list of ways to cut costs and get baby boxes free.
1. Create a personalized baby registry.
Creating a registry is wonderful for a variety of reasons. It's likely that you and your spouse's family, coworkers, and friends are equally ecstatic for your growing family as well and are willing to give tokens of their love and support. You can create a registry for your bundle of joy at a vast majority of in-store and online retailers, so ensure that you pick one or two that are most suitable for you. You might want to think about the store locations and accessibility, online and budget-friendly options for your guests to confirm those in your life can contribute at their convenience. Checking that your registry is easily found, accessed, and shareable via online platforms such as email or social media pages is a great way to share your list of necessities to accommodate your out-of-state friends and family as well.
2. Request free samples.
Many retailers offer free samples of their products that are easily obtainable by contacting their customer service department or signing up for their email, newsletter, or rewards program services.
Enfamil Family Beginnings:

 Parents-to-be can receive up to $400 in savings, gifts, and benefits, as well as enter for a chance to win a year's supply of their formula.

MyGerber:

 Signing up for an account will earn you discounts and free products.

Similac Formula:

 When you join their rewards program, you will receive free samples as well as $400 in savings, gifts, and benefits.
Asking your pediatrician or a local hospital if they have any samples of diapers or formula on hand or if they can refer you to any programs within your community for new mothers is also an option.
3. Throw a party!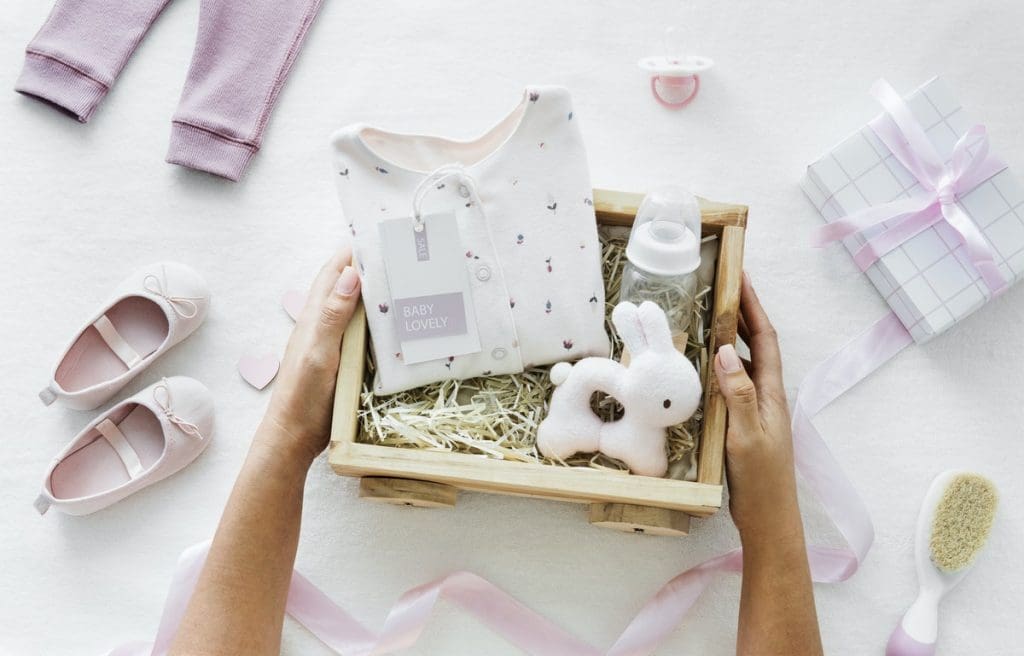 Not only is hosting a baby shower a perfect way to gather your closest family and friends in celebration of new life, but it also provides another way for your loved ones to show their love and support through thoughtful gifts and sentiments. You can even customize your party to fit you and your spouse's personalities and/or interests. For example, a theme following your favorite show, color scheme, or hobby will be a party your guests won't forget.
Suppose you can plan ahead and exercise patience. In that case, you could also host a gender reveal party- inviting your guests to share your special experience with close friends and family, even if you don't specify gifts.
4. Search for baby product coupons.
Based on your location and community, a quick search online can reveal numerous discount codes or coupons to use on your baby's essentials. If you know a specific brand or company, you will be purchasing from often. You might have luck searching for a promo code or coupon or even ordering products in bulk. Some companies will include a special coupon or code when you make an account with them or sign up for an email or newsletter service, so make sure to check your email frequently.  
5. Sign up for free diaper programs.
Diapers are an absolute essential in your household with a little one on the way, and you can simply never have enough. If you are expecting your first child, you might not know the exact brand or type of diaper that suits you and your baby's needs yet. Receiving samples of diapers' multiple types and brands can help you and your spouse decide what best meets your needs. Some brands even have reward programs set up to award you with free product(s) if you spend a certain amount of money on their products. Utilizing these programs will help offset costs and ease your worries before your bundle of joy arrives.
6. Sign up for free baby boxes.
As stated earlier in this article, some companies provide free welcome boxes to new moms. Some of these companies require you to sign up with their service or make an account. Some do not require any prerequisites. Target, Amazon, and Walmart give soon-to-be-parents a welcome box containing coupons and handpicked samples once you have created and added items to your baby registry. Babylist and BuyBuyBaby also offer goody bags to parents-to-be.
7. Scour social media marketplaces for great deals.
Social media applications like Facebook or Nextdoor host their own online marketplaces full of great baby stuff deals offered by your neighbors. Simply set the maximum number of miles you'd want to travel to pick up items and enter a few keywords in the search bar (i.e., baby items, strollers, etc.), and you are on your way to finding a great deal near you. You can also message the seller and offer alternative pricing, bargaining an amount that works well for both of you.
8. Browse your local newspaper ads or neighborhoods for garage sales.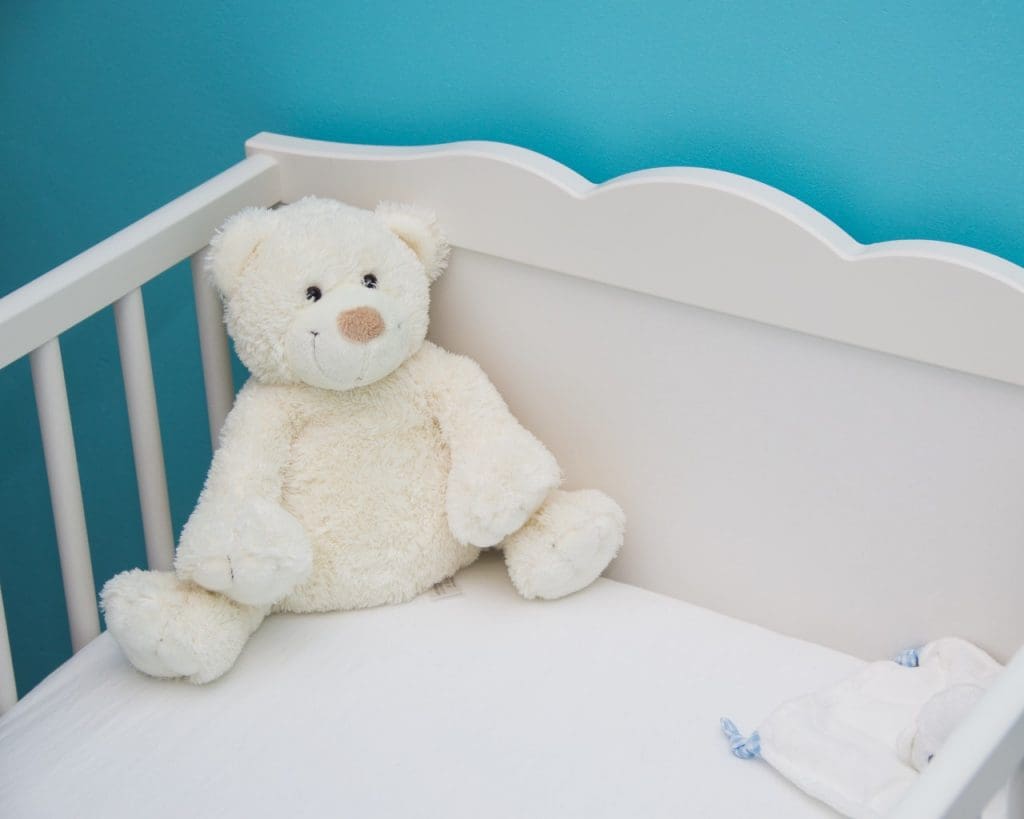 Most neighborhoods throw an area-wide garage sale at least once a year for their residents. These garage sales are typically announced in newspapers or on signs along busy roads. Keep your eyes peeled for scheduled dates and times, mark them in your calendar and bring your spouse, friend, or family member with you to peruse your community's hidden treasures. No telling what baby stuff you will find that you can use but didn't think of.
9. Swap tips, tricks, and/or items with online friends, neighbors, or coworkers.
Since it's widely known that children grow like weeds, the chances are that if you know someone else that has had their own child recently, they would be willing to give, swap, or let you borrow no longer needed baby items. This provides an eco-friendly way to reuse items or products, and reaching out to those outside of your close circle will impart a sense of community and togetherness that all new parents need. Joining groups (online or in-person) centered around making this life change easier for all parents is also a great way to stay involved in your community and make new connections.   
10. Reach out to friends and family.
If you are not comfortable with reaching out online and/or to people you may not know very well, leaning on close friends and/or family for support might be favorable. Your loved ones are likely eager to help in any way they can and can offer various tips, tricks, items, or product recommendations to support your transition to the new role of parent.
Featured Image by rawpixel.com