Learning Management systems (LMS) have become a staple for online training needs. Certain LMS features in this arena are making just the right buzz this year, and the same ones are expected to trend in the coming times. 
LMS such as TalentLMS has seemed to make the lives of course providers easy. Trainers can now curate, deploy, and even track their courses. They can also make their training more engaging, thanks to the plethora of features that are now available. To add to it, the TalentLMS Pricing models make it more convenient for even the non-coders to share their knowledge with the masses. 
Like this one LMS, several others are available at your disposal. Each of these tools comes equipped with LMS features that can take the level of your courses up a notch. Find these features below. 
Gamification
Gamification is a trend that does not seem to go away. Instead, it just seems to get stronger. It nurtures the competitive nature of employees and provides extrinsic motivation. Gamification uses LMS features such as badges, levels, points, and leaderboards. 
These can help make your training programs more interactive. You can conduct healthy competitions within your teams and bag an improved completion rate. 
Personalized Learning
Every learner has specific needs. They each have different strengths as well as weaknesses. Modern LMS can identify the specific needs of individual trainees and provide training on areas that require more attention, thus, creating individual learning paths for all trainees. This also helps save time and effort of trainers as well as trainees and at the same time makes learners feel valued. 
Mixed Reality
Mixed reality is a recent trend combining Virtual Reality(VR) and Augmented Reality(AR). This technique makes use of created immersive user experiences to make the learning compelling. This is especially useful for people who perceive visuals better than textual stimuli. Multiple Fortune 500 companies use this technique to train their learners in various sectors, such as healthcare, chemicals, and even history education.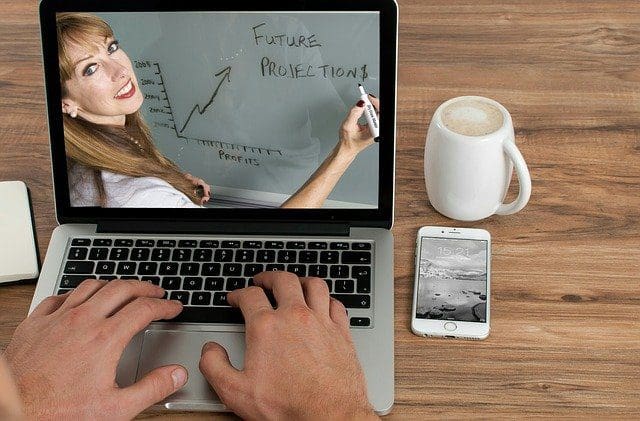 Artificial Intelligence 
Artificial intelligence has especially helped in being available 24*7 to answer the queries of learners. This is done by introducing chatbots and AI virtual facilitators that can provide the required resources to trainees. Artificial Intelligence is also one of the pillars on which personalized learning can stand. This trend is on the rise because it can even play the part of personas and help in further knowledge.
This feature helps personalize learning and dodge the shortcomings of generalized learning. It makes it possible with the help of powerful and easy analytics, pre-learning tests, and confidence-based assessments. This feature thrives on the fact that each individual consumes knowledge differently and also possesses different attention spans.
Micro-Learning
Micro-learning is a trend on the rise and is expected to increase further. The modern learner suffers from a lack of time as well as a short attention span. To make learning successful short bursts of knowledge are made available to trainees to accommodate the attention span and better retention of concepts. 
Social Learning 
Collaboration between peers for the exchange of knowledge is facilitated through the modern LMS. This results in the faster grasping of knowledge in a less stressful environment, and trainees can better grasp and retain the information. Social learning is made possible through various forums, informal chats, learning circles, and even sharing sessions. According to a Brandon Hall report, this is a good indicator as to why 73% of organizations are expected to increase their investment in social learning. 
Conclusion 
Many features of an LMS have managed to make online learning not only engaging but also flexible. The ability of an LMS to answer queries at any point in time or encourage peer learning systems has made this tool one of the most popular in the market today. 
Featured Image by Tumisu on Pixabay