Using artificial grass in your garden or even on your balcony can have its benefits. It doesn't need as much maintenance as natural grass. But without the proper preparation or help, having artificial grass can turn your garden into a disaster zone. It's really ideal for a back garden.
That's where we come in. At "It's Artificial," we can supply you with the best artificial grass for your garden. If you want to lay down your artificial grass, we've laid out the step-by-step process for you. 
How to prepare your garden for artificial grass 
You need to follow some steps to ensure that your garden is ready for artificial grass. Following these steps will save you from some troubles in the future. 
Removal of Existing Natural Grass 
Removing any existing natural grass in your garden is the very first step in the process, but people tend to overlook this step. You need to completely remove all the natural grass hat's in your garden. You should do this with a spade or a turf cutter. 
You will need a measured and smooth area in your garden for your new artificial grass in flagstaff. You'll need to make sure that you dig deep enough to make sure that you remove any extra roots and plants.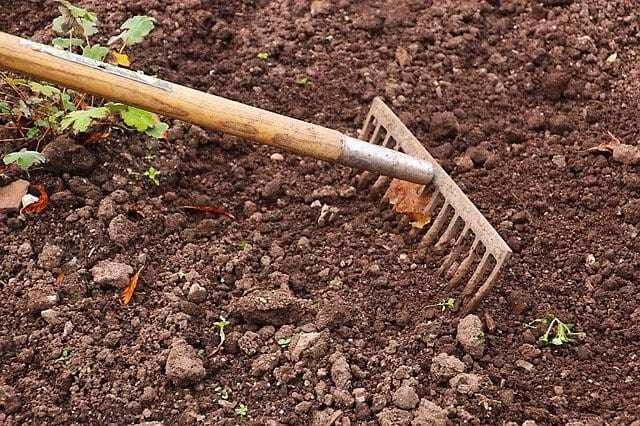 Clear away the weeds 
You need to completely eliminate the weeds in your garden because the tricky little pests only need the tiniest gap to grow. Any natural growing weeds will make your newly laid garden look messy when you have artificial grass. 
Having a layer of artificial grass will give your garden some extra drainage. This additional drainage will ensure that your garden won't be entirely dehydrated. The drainage and the moisture will make it difficult to control the weeds in your garden. 
To prevent any unwanted weeds from growing in your garden, you can add an extra layer of protection. This layer of protection can be a specifically designed membrane to prevent any intrusive weeds from growing. 
You should place this new layer underneath your fresh artificial grass. If this layer doesn't completely stop the weeds from growing, it will slow down those pesky weeds. 
Leveling out the playing field 
When putting in artificial grass, you need to ensure that the ground is level and smooth before laying out the artificial grass. Any bumps, lumps, or stones will make your new artificial grass look uneven. 
Making sure that your ground is smooth and level will make your life and work easier when the artificial grass is laid out. A smooth surface will also help drainage while your garden looks neat and tidy. 
Sub-base to create that perfect look for your lawn 
After you've smoothed out the ground in your garden, you'll need to add a thin layer of crushed granite stone or any other kind of crushed stone. Some experts recommend a layer of 25mm will give you a stable base and good drainage. 
Having good drainage is essential for making your garden look good all year round. You can also use a Geo-textile fabric layer to stop unwanted weeds from growing through the artificial grass. 
Another thing you can add is a shock-absorbing layer or a layer of sand to make your artificial grass feel good when you walk barefoot in your garden. With this step, you'll want to ensure that you've tightly pinned down the layers to the ground. 
Installation of Artificial Grass 
Finally, after the ground is smooth and your layers have been tightly pinned down, all you need to do is install your artificial grass. As the old saying goes, "measure twice, cut once." 
So make sure that you've adequately measured to get the right size before you cut your new artificial grass. When you've measured and cut, you can finally align your artificial grass and nail it down. 
In this step, preparation is critical. It might be more difficult, but proper preparation will save you plenty of headaches in the future. It will also save you from having a messy garden in the future. 
What to avoid when putting down artificial grass
When you're laying out artificial grass in your garden or balcony, there are some things that you want to avoid. 
One of the first things you want to avoid is that you haven't done your homework. In this case, you don't want to lay artificial grass without preparing your ground. 
You want to avoid having any stones, roots, or pieces of wood peeking through the ground. Also, any poorly prepared ground can cause your artificial grass to deteriorate quickly. The degraded artificial grass will also make your garden look messy. 
You also want to avoid leaving any holes or cracks in your ground. It's essential to make sure that the earth is smooth. Any cracks or holes could ruin the artificial grass. Holes could also collect rainwater and allow it to stagnate. 
You also want to avoid letting the water flow unevenly with artificial grass. You need to ensure that the soil will give you sufficient drainage for rainwater. To prevent poor drainage, you can spread a 5cm thick layer of river sand to improve the soil's drainage. 
Featured Photo by Roberto Nickson on Unsplash