Fur throw blankets are sole-layered yet versatile blanket that is warm, flexible, and lightweight. They come in handy when one needs a blanket to throw on them while reading a book or needs additional warmness at night.
These blankets are always soft and cozy and can be used as a decorative item in the bedroom, lounge, patio area, or even the office. Throw blankets are available in different types of materials, and here is a guide on the different types of fur blanket materials.
Choosing the right material
There are different types of fur throw blankets to make a pick from. It all depends on whether the user wants to choose based on style, function, or the two. Here are some of the most common types of materials.
Wool throw blanket
This material is heavy yet warm and the most perfect for winter periods. The wool material is bulky when one touches it, but the material is still quite breathable.
Cotton throw blanket
The cotton material is natural and utilized in making super soft and comfy fabrics. They are inexpensive, flexible, and breathable – the materials can make heavy or lightweight throw blankets for any season. Nonetheless, it is important to note that cotton alone may not be sufficient in very cold areas. On the flip side, the fiber is durable; hence, it can withstand several washings, making it good for kids and outdoor use.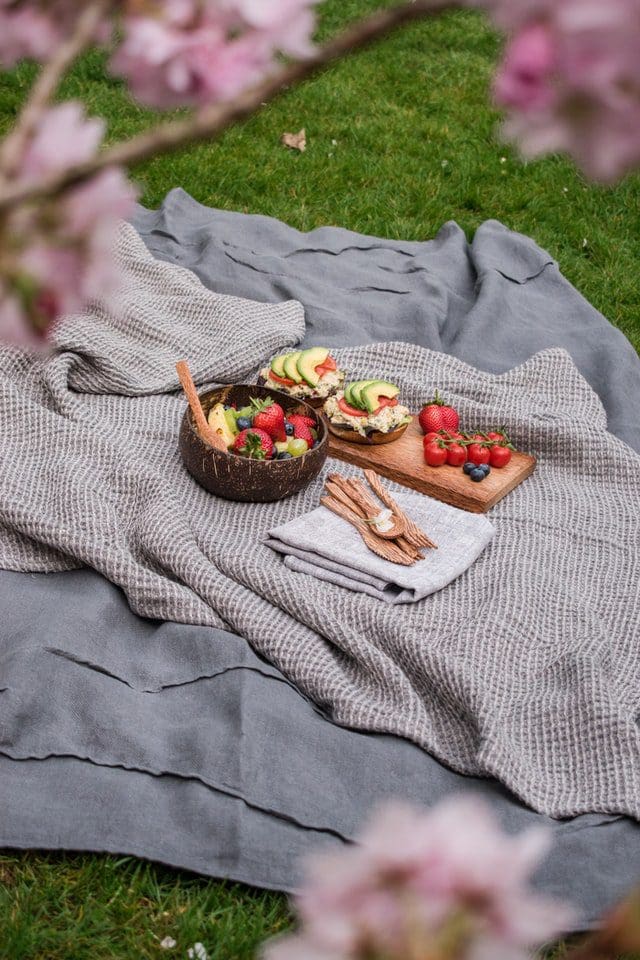 Synthetic Materials
Synthetic materials such as acrylic and polyester are affordable, hot, light in weight, and hypoallergenic. The synthetic fabric is equally easy to clean and is solid – a mixture of wool and cotton is usually used in making the throw blanket, especially for versatility and warmness.
Fleece throw blanket
The fleece throw blanket is a sample of a synthetic material that is warm and easy to wash. They are manufactured using acrylic or polyester fibers and are common amongst those with wool allergies. The textile is fluffy and has insulating properties, making it a popular choice amongst several individuals.
Cashmere throw blanket
The cashmere material is silky, soft, and smooth, which gives the home this classic and luxurious look. They are formulated from the wool of cashmere goats hence the name. The material is usually light, warm, soft, and good for winter.
Faux fur throw blanket
 Faux fur fabric is animal cruelty-free and is thick, fluffy, and warm. They can portray elegance and for people who have a great sense of style.
Looking after your throw blanket
Like any other clothing and bedding, the throw blanket from https://www.everlastingcomfort.net/, like any other clothing and bedding, is at risk of stains, dust, smoke, and dirt. There are likely to be dirtier when used at the patio or in homes with pets. They can still last for long periods before another washing once washed properly.
It is recommended to wash the blanket using the cold water cycle and a mild detergent. Let it sit in the detergent for at least 10 minutes before washing it. Always check out the fabric's label for washing directives. 
Additional tips
Do not wash the blanket with any other item

Do not use bleach or fabric softeners on the fabric
Featured Photo by Sdf Rahbar on Unsplash