If you're not ready to become a parent, realizing you're pregnant can be frightening. You might have been feeling incredibly vulnerable and confused. And it's understandable—getting pregnant and becoming a parent are huge responsibilities. 
But know that you're not alone. Many women have been in the same situation. Don't panic nor grow anxious because you can always plan your next course of action. However, it's still a serious situation that will require a clear headspace. Always remember that your loved ones are there to help you out.  
If you don't trust the people around you enough with this news, there are reliable people online who can give you great advice and counseling. Organizations like afth.org can guide you through this challenging situation and remind you that you're an empowered woman who can make great choices for yourself. 
You'll have to take a mental note of the following steps to go through pregnancy stress-free:
Stay Calm 
It would be best if you were relaxed. This might be easier said than done, but panicking will only stress you out and can even affect your overall health. Relax so you can think clearly, and don't make any rash decisions.  
Doing some breathing exercises can help you ground yourself, especially if you're prone to anxiety attacks. If your friends and family members can help you feel calm, talk to them about it, but only if you're comfortable. Taking some time off from work will also help take the load off of your shoulders for a few days.  
Being pregnant also takes a toll on your mind and body. It can make you feel tired and cause some aches and pains. You might also feel nauseated. It will be difficult for you to feel at ease since you're also in shock about pregnancy. Staying calm is necessary to address all the overwhelming emotions you're feeling at the moment.  
Get A Doctor's Appointment 
Going to an ob-gyn or your primary care doctor is necessary. They can help you determine your overall health status through tests, such as a urine or blood test. Furthermore, you'll also need to find out how far along you are in your pregnancy. All these details are necessary for you to decide what to do next.  
If you need any medication or vitamins while your pregnant, doctors can prescribe them to you. Additionally, for worries or questions, asking your doctor is better than any form of research. This way, you'll know the food and habits you need to stay away from. They can also tell you the kinds of food that are great for pregnant women.  
Know Your Options 
Unexpected and unwanted pregnancies are common, so you should never feel like you're backed into a corner. You have options available to you and services you can avail of, so don't be discouraged. Here are some options you can take after learning of your sudden pregnancy:  
Deciding to become a parent: 

You can choose to keep your child and become a single parent if the father doesn't want to be involved. You shouldn't worry as there are services designed to give single parents a hand. 

Temporary foster care: 

This option is where another family decides to take care of your child until you can support and keep them in your custody. It's also possible for your family members to foster the child for you.  

Adoption: 

As you already know, adoption is an arrangement wherein others can legally become your child's parents. You can also choose the legal parents by looking into their information and credentials to ensure your child is in good hands. 

Abortion:

 Terminating your pregnancy is also possible. However, abortion laws might vary from state to state, so doing a bit of research will be necessary. Talking to your doctor will also be a massive help for you to know what the process involves and how it can affect your health. Doctors can also talk to you about surgical and medication abortion. However, it's important to know clearly how far along you are to know if safe abortion is still possible. Usually, it's better to get an abortion earlier on in your pregnancy. If you're past the 12th-week mark, it can be more challenging.  
Before making a decision, consider all the factors and discern the possibilities. Also, never let others pressure you into making a decision right away. Your support system shouldn't shame you or cause more stress to the situation.  
Spend More Time Thinking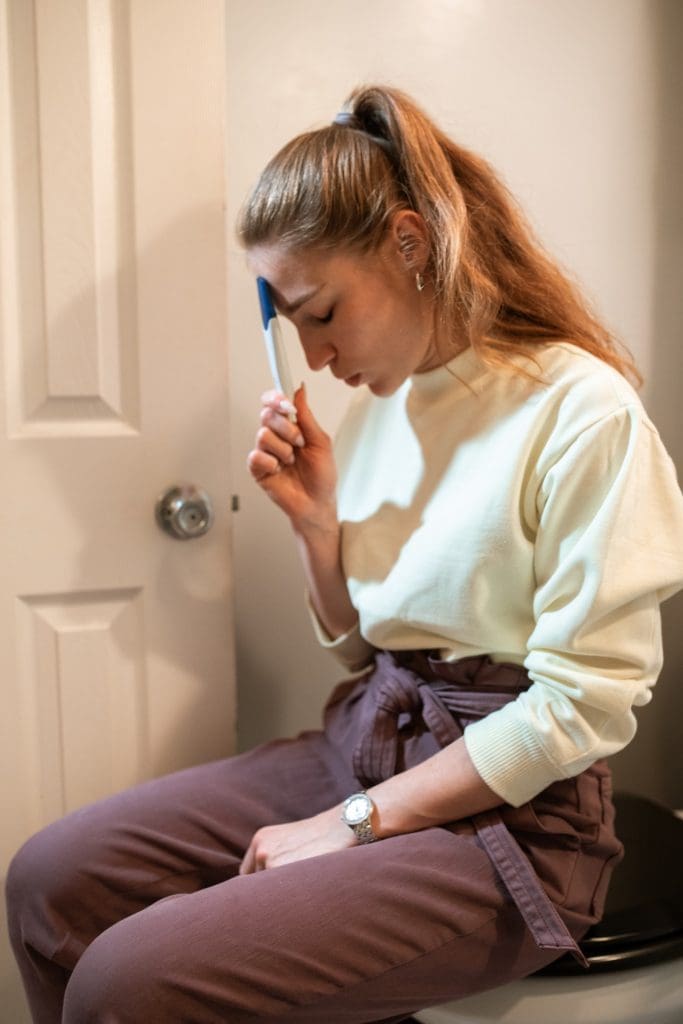 During this situation, you'll probably do a lot of overthinking. But be sure that it isn't the unhealthy kind. You'll need to stay practical about your situation. There are all kinds of questions that could run through your head. To guide you, here are some questions you can reflect on:  
How do I feel right now? 

Who do I tell first? Who are the most trusted people in my support system? 

How is my health?  

When should I talk to the father of my child about his involvement?  

Can I afford to raise a child by myself? 

Will I be able to work or finish school? 

What services are there for women in my situation? 

How will this affect my other children (if any)? 
These are just some of the questions you can ask yourself. Some of them might not apply to you. If there are other questions you need to think about, write them in your journal to track everything.  
Surround Yourself With A Support System 
As mentioned, you'll need to have a very solid support system. These include the people you trust and won't judge you. Your partner, closest friend, or family are good candidates. But not everyone has people in their lives they can trust. Going online and looking for a community of moms who have been in the same boat can make a huge difference. Learning about their stories can make you feel understood. Moms can even give you advice that can help you make the right decision.  
It's also a good idea to talk to a therapist or counselor, especially if you struggle with your mental health. Remember, going through this alone is going to be difficult. Having people by your side every step of the way matters. 
Conclusion
Unwanted and unplanned pregnancies are shocking and overwhelming. You might find it challenging to take care of yourself while sorting things out. This guide can help you clear your thoughts and get some things out of the way for you. Don't hesitate to talk about your feelings and plans to avoid feeling physically, mentally, and emotionally exhausted in times like these. Whatever decision you make, know that there's a future past this situation. 
Featured Photo by cottonbro from Pexels