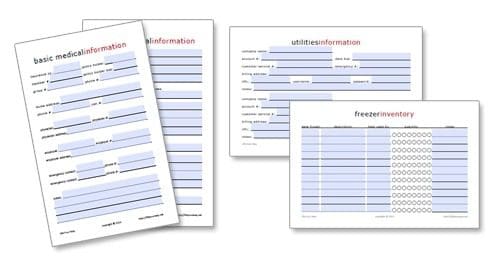 It's been a long time — too long, really — since we released new home management printables, but we've got tons scheduled for you in 2013!
To kick it off, I finally updated the half-sheet planner pages so you can now find almost all of the same printables in full- or half-sheet. I still have a few to go, but I'd say this is a pretty good start:
To learn more about using these printables, be sure to read the Ultimate Guide to Using a Home Management Notebook!
See all home management notebook printables here.
What other printables would you like to see in 2013?