Families with kids who love to swim are easy to please for any vacation destinations or weekend getaway idea since water is pretty much everywhere in the USA. We have thousands of miles of coast and shoreline and thousands of water parks, swimming pools, and crazy attractions. 
Do your kids love to swim? Do you want them to enjoy the water as the weather starts to warm up? Learning how to swim is an essential life skill, and a lot of smart parents follow pediatric advice and give their kids swimming lessons from a very young age. As a bonus, vacation destinations are easy to figure out when the kids are waterbabies. Here are a few water destinations you may want to put on your swim-fun list.
Clearwater Beach, Florida
It should come as no surprise that the sunshine state is filled with numerous beaches. One of the most popular is Clearwater. This beach has a wide array of friendly activities that are perfect for kids of all ages. Because it is clean, has shallow waters, is walkable, and has numerous activities, all the family can enjoy its offers. The sand is also incredibly soft, making it perfect for relaxing. Given the name, it should also come as no surprise that the water is crystal clear.
Hilton Head Island, South Carolina
If you are looking for a family-friendly beach for the summer, take a look at Hilton Head Island in South Carolina. Regarded by many as America's favorite island, Hilton Head caters to families – you don't have to worry about loud, raging parties that will disturb your family vacation. At the southern edge of the island, Sea Pines has tons of small swimming pools that your kids can splash around in. And South Beach, also located in Sea Pines, has miles of pristine Shoreline that your kids will love. Watch the dolphins from the shore, and check out the sand dollars on the beach as well. When the sun begins to set, climb the lighthouse at Harbour Town for some amazing views. 
Carowinds in Charlotte, North Carolina
If you are looking for a fun water park, then you should take a look at Carowinds. This is the park that sits on the border of North and South Carolina. It's known for its large roller coasters, and it includes a large water park that features a wave pool, water slides, and a lazy river. You can spend a day exploring all the different water adventures. 
Coronado Beach, California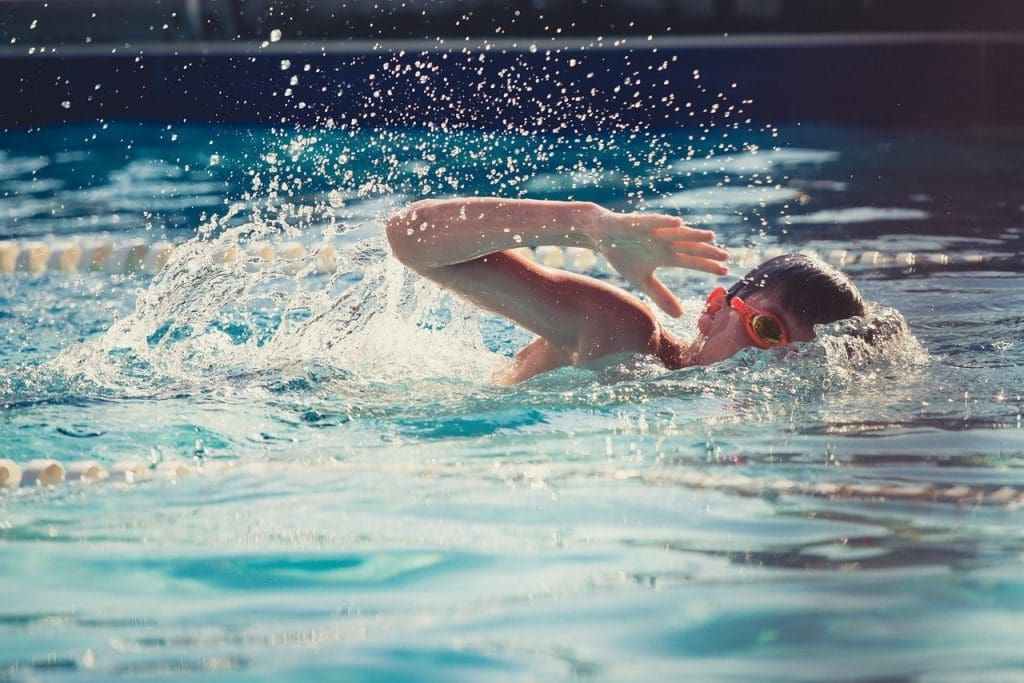 Coronado is a resort town famous for its beaches. Temperatures are pleasant year-round, and the different beaches offer attractions for all kinds of water fun as well as lazing in the sun. Gentle waves make this area perfect for kids who want to up their swim game and practice board activities. A major playground for San Diego and situated in the bay, the peninsula consists of Coronado Central Beach, Tidelands Park, Glorietta Bay Park, and Centennial Park.
Lake Placid, New York
In summer, the beauty of New York is a treat to explore, and Lake Placid offers a calm water experience in the mountains. The beaches around the lake are quiet, and the waters of the lake are easy. It's perfect for kids to splash and swim to whatever degree they're comfortable with. Paddleboarding is a multigenerational sport that offers relaxing fun for oldsters and babies equally well, and the town offers plenty of amenities for food and shopping.
Discovery Cove in Orlando, FL
Are you looking for a water park with a tropical theme? If so, then consider Discovery Cove. Designed by Seaworld, this park is located in Orlando. It's pricey but rated as a stunning experience. This is an all-day, inclusive resort where your kids will not only be able to swim but also interact with marine life. Once you put on your swimsuit, you can explore tropical fish, dolphins and even feed exotic birds. Orlando is at the top of many people's list of vacation destinations.
The Outer Banks, North Carolina
Without a doubt, the Outer Banks of North Carolina have always been one of the top destinations for families everywhere. There is a long stretch of friendly, local communities that always have something to offer. The best beach in the Outer Banks can be found in Corolla, which is home to Corolla Beach. This is a secluded destination that has numerous shopping and dining opportunities. Of course, the majestic beauty of the coastline cannot be passed up. For a little history, check out the Wright Brothers Memorial at Kitty Hawk.
Your Local Neighborhood Pool
Of course, if you want to stay close to home, you can simply take a trip to the local neighborhood pool. There's a good chance that your community probably has a public pool somewhere or a water venue somewhere in very close distance. It's easy to make a surprise staycation for the family from time to time, putting fun in the weekend at very low cost and high convenience (no need to get a rapid infection test before traveling when you stay at home). 
If you want to take a day trip to the pool, look at your local community. Your neighborhood pool might even be offering a few swimming lessons – just in case the parents or elders want to keep up with the kids!  It may be that one of the best vacation destinations is in your own backyard.
Featured Image by Jan Haerer from Pixabay