I love Valentine's Day, and this year we'll be Finding Cupid through crafts, treats, printables and more, with plenty of opportunities for other bloggers to share the things they're doing in daily link parties. And be sure to download the free Finding Cupid ebook!
Today we're kicking off the series with a fun activity for kids:
Our oldest actually made a plate like this for Christmas at church, and I thought it was such a fun project that we had to try it at home as well. All you need are some clear plastic plates and a set of permanent markers to make personalized plates for Valentine's Day.
You could trace designs for younger kids to color, decorate a plate as a surprise for each child on Valentine's Day morning or have a free for all and see what they come up with on their own!
DIY Personalized Plates
Supplies:
clear plastic plates
permanent markers
cookie cutters or stencils for tracing (optional)
Directions:
Turn the plate upside down and begin sketching a design. It's important to remember that words have to be written backwards so that they'll show up correctly on the front of the plate, which can be tricky for little ones!
Use the stencils or cookie cutters to trace shapes that can then be colored and filled in!
More Crafts & Activities
For even more crafts and activities, visit Kingdom First Mom, where Amy is sharing a great roundup of easy cards, crafts and treats!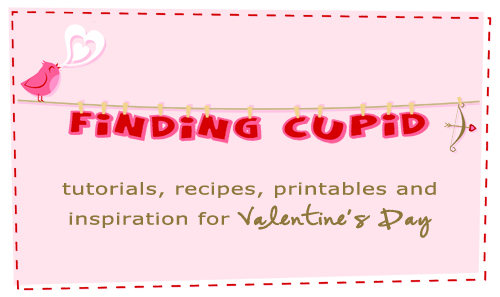 Share your projects below. If you're a blogger, click the blue Add your link button to add your post to Inlinkz. If you're not a blogger, we'd still love to have you play: share the description of your project in a comment below and click the +Image link to upload a picture!
'); // ]]>