Be sure to download the free Finding Cupid ebook for even more Valentine's Day projects, recipes and more!
I've recently developed an obsession with cheesecake. It's really only been in the last few years that I've even liked cheesecake, but suddenly I can't get enough of it (no, I don't have an pregnancy hormones to blame for this craving!).
Sean and I have started picking up two of the individual New York Cheesecake slices in the freezer section when we grocery shop for our at-home movie date nights, but I finally decided I need to figure out how to make one myself.
Unfortunately, the only item I have ever regretted getting rid of during my decluttering was a Pampered Chef spring form pan (which I had never used!), so I improvised and made mine in a baking stone instead. It turned out surprisingly well, although it was a bit harder to get out of the pan without the open sides (hence the separated crust in my picture). This is definitely a recipe we'll be making time and time again. Sean and I both love frozen cheesecake, so we ate a couple slices fresh and froze the rest in slices for easy desserts!

Basic Cheesecake Recipe with Strawberry Sauce
Adapted from Shaina's Traditional Cheesecake with Raspberry Sauce
Ingredients
2 cups graham cracker crumbs
1 stick butter
¼ cup sugar
3 packages of cream cheese, softened
1⅓ cups sugar
2 Tablespoons cornstarch
1 teaspoon vanilla extract
3 eggs
¾ cup sour cream
Directions
Combine graham cracker crumbs, sugar and melted butter together in a bowl and mix well. Dump the mixture into the bottom of your pan and use the bottom of a glass to press them down.
In a separate bowl, whip your cream cheese until smooth. Add sugar, cornstarch and vanilla. Mix in your eggs one at a time, followed by the sour cream. Pour onto your crust.
Bake at 350º for 50 minutes. You want it to puff up a little and be set but not brown. Turn off the oven and crack the oven door. Let the cheesecake cool in the oven for 20 minutes and then move to the counter.
If using a springform pan, release the sides before transferring the cheesecake to the fridge to cool. Serve with strawberry sauce.
Click here to add this recipe to your Plan to Eat account.
More Sweet Desserts
For even more sweet desserts, visit For the Mommas, where Shannon is sharing a great roundup of cookies, cupcakes, whoopie pies and more!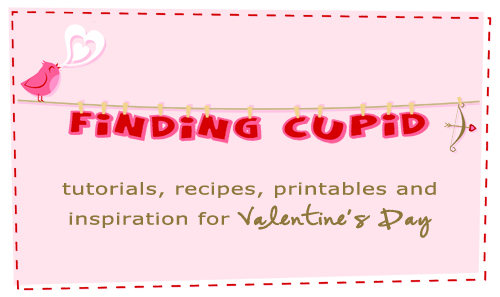 Share your projects below. If you're a blogger, click the blue Add your link button to add your post to Inlinkz. If you're not a blogger, we'd still love to have you play: share the description of your project in a comment below and click the +Image link to upload a picture! '); // ]]>