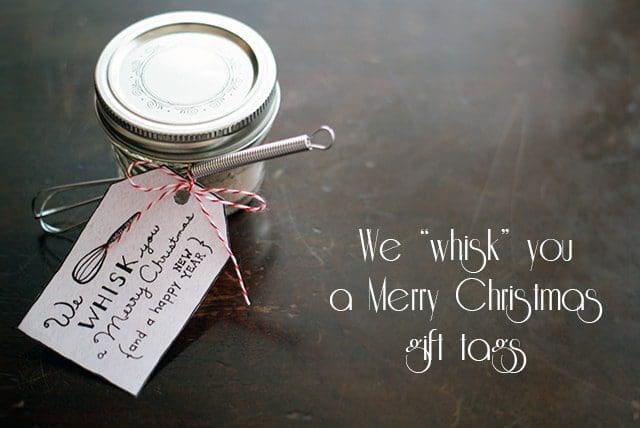 When I discovered that I could make tiny marshmallows for my hot cocoa, I knew I had to make each of my Essentials kids (in the homeschool class I tutor each week) a jar as part of my end-of-the-year-slash-Christmas gift to them.
And when I came across these tiny whisks, I knew they'd be the perfect addition.
So of course I had to make a new printable to go with them!
While I'm just discovering how much I love hand lettering (and I'm nowhere near as good as Melissa!), I really like how these turned out…and so I'm sharing them with you today!
Add these to any gift in a jar — whether it's hot cocoa, cookies or quick bread — and "whisk" your friends and family a Merry Christmas!
Click here to download or print the gift tags.
Projects from the archives:
Join us as we celebrate 101 Days of Christmas with new DIY projects, gift ideas, traditions and more every day from now through Christmas!