Kitchens are one of the main attractions when it comes to houses. With open floor designs, kitchens provide an ultimate dining experience and seamlessly integrate with the living area. Such renovation requires considerable skill; thus, it is best to contact experts renovating professionals like kitchen renovations by USM for a beautiful and functional work area.
Why Should You Consider Renovating Your Kitchen?
According to a real estate report, the kitchen was one of the crucial areas of the house that most buyers considered while making a purchase. Kitchen and bathroom renovations are known to add the most value to your property. According to a real estate report, the kitchen was one of the crucial areas of the house that most buyers considered while making a purchase kitchen renovation and bathroom renovations are known to add the most value to your property.
A well-designed kitchen provides the whole family with the opportunity to get together, cook, and share a meal. An exquisite-looking island could also double up as a dining space for a date night. 
What Type of Kitchen Renovation Are You Looking For?
 What are your motives behind getting your kitchen remodeled? Do you want to replace the countertops and splashbacks? Or do you want to overhaul the kitchen complete with new cabinets, island, plumbing fixtures, and flooring?  
With a minor kitchen model, you may want to upgrade cabinet doors, change to a granite countertop, or add in new appliances and furniture in the area. With a major kitchen model, you may want to break down the floors, opt for an open kitchen design, hardwood floors, and set porcelain splashbacks. 
Answering these questions is vital to reach out to a renovation expert and set a budget for their services accordingly.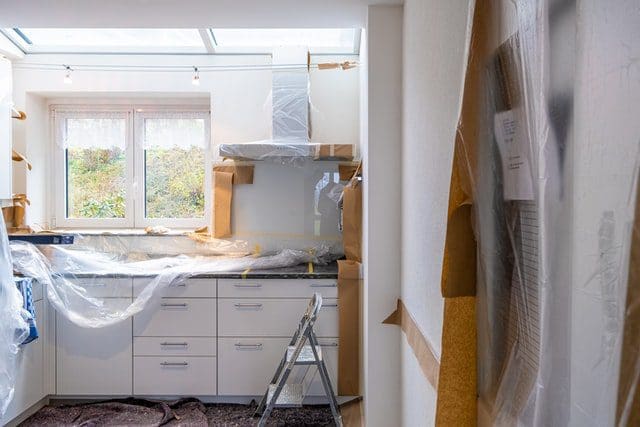 What Do You Need for a Perfect Kitchen Renovation?
A Flexible Budget
 Setting a budget is the first thing you should do when considering any remodeling project. It is recommended you set a flexible range for the budget and not just a fixed amount. For example, kitchen renovations in Melbourne can cost anywhere from $10,000 to $30,000. The amount will vary naturally, depending on what you are replacing/ upgrading and the materials used. 
If you want to drive down costs, consider using the existing materials in your kitchen. For example, instead of replacing complete cabinets, keep the cabinet boxes and upgrade the door. Similarly, if your furniture is in good shape but just worn out, instead of replacing, upcycle them. 
Quality Materials
 Quality materials like granite, marble, quartz, and porcelain are durable. As they add a touch of luxury to your kitchen and last for a long time, these materials prove to be cost-efficient in the long run. They are also convenient to handle on a routine basis. You can clean the surface by simply using water and soap. 
Research about what material will suit best for your kitchen. For example, instead of tiles for your kitchen splashback, you can use solid stone as an alternative. Similarly, for benchtops, consider materials such as granite or Caesar marble.  
If in doubt, discuss with your contractor to know more about cost-effective and durable kitchen materials.  
Experience and Skill
 Kitchen remodeling is a cost and effort-intensive project. Time becomes a priority if you are remodeling the house's kitchen where you are currently staying. You cannot have a non-functioning kitchen for weeks on end. Also, you may run into unforeseen issues, which may further delay the process and cost you money. 
For these reasons, it is best to let professional renovators like kitchen renovations by USM undertake the task as they can responsibly and efficiently carry out the task of kitchen renovations with the best professional skills and approach.  
Process Transparency
 Research about renovation experts, read through reviews to understand the level of customer service offered. In addition, you need to be aware of the types of material used for remodeling, quality of craft, and transparent pricing. 
Depending on the company, you can choose to meet with them, set your expectations, and receive a free quote for your renovation project. The company's ability to answer your questions and provide you with a no-obligation quote offers insights into their work ethic.   
If you are thinking of renovating your kitchen, start by deciding what minor or major changes you want to accomplish. Set a flexible budget and look for a company experienced in handling such projects. For example, reputed companies like kitchen renovations by USM can offer professional sound services at a good price. 
Understand the type of materials available and what benefits they can provide. Set your design expectations upfront. It will help the renovation company bring your dream kitchen to life. 
Featured Image by ElasticComputeFarm on Pixabay