Catering is not only for big events. It is also commonly used and very useful for private dining. 
What is Private Dining?
Private dining is more intimate of a setting and is not the same as an event. At an event, it is more open, and many people and things are going on. But many everyday occasions benefit from catering but aren't necessarily big like weddings or corporate events. Private dining also isn't necessarily at a venue. It may be in a private dining room, your home, or your office. 
Events for Private Dining
As mentioned earlier, private dining tends to be a lot more intimate than event catering, and the occasions can vary. Some events that people often book private dining for are birthday parties, engagement parties, business/office meetings, proposals, anniversary dinners, in-home romantic dinners, club meetings, and more. As you can see, catering is not always about the large stuff. Catering is not limited by size. You can think small and still greatly benefit from having your event catered. 
Private Dining Menu
Just like event catering, you get to choose a menu for your guests at your private dining event. When selecting a catering company and choosing foods, you get to taste test everything you're interested in to decide what will be on the menu. The possibilities with the foods you serve privately are almost endless, and you can get very creative when choosing foods. Caterers will also help and guide you through designing your menu exactly how you want it.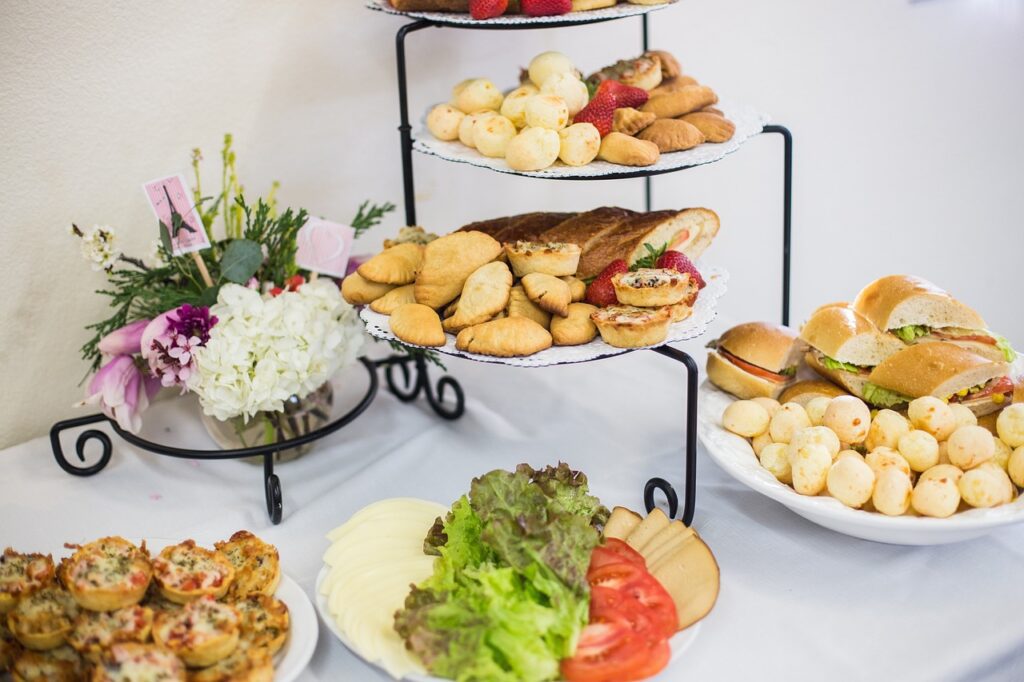 Private Dining Style
When getting catering for your private event, you also have to decide on what style of service will best fit your occasion. Are you planning to propose over a romantic dinner for two? Consider going with a plated meal. With a plated meal, you'll be served beautifully plated dishes by the catering company staff like you would at a fine dining restaurant. Throwing a backyard birthday party? The buffet-style might be best for you. Buffet style is the least formal option and allows guests to eat whenever and however much they want. Or another great option could be food stations, where there are separate tables with foods within a specific category. This is very similar to buffet style but more organized. Or maybe you're organizing a long work meeting at the office. The family-style option would be great in this situation. Family-style catering is when platters of food are placed in the middle of the tables, and everyone can grab and serve themselves on their own plate like you would at a family dinner at home.
When choosing all of these aspects for wedding catering, it's important to work with an incredible catering company. Here at Black Truffle Catering, we can work with you personally to provide the types of meals that you want for your wedding. Servicing the Arizona area, we are dedicated to providing our clients with fresh, flavorful cuisine, beautifully and professionally presented for every event we cater to. 
Go to https://blacktruffleaz.com/catering/weddings-galas/ to book your wedding catering. 
Featured  Image by Igor Link on Pixabay