Did you ever stop to think about what you have sitting on your computer's hard drive? If you take a few minutes to think about it, you'll understand what data protection is – and, more importantly, why it's so important. You have countless personal files, financial data, credit card information, social media info, probably a listing of your passwords, and so much more. Fake IP addresses can be used to protect yourself against such a worst-case scenario, but residential proxies would be an even better solution due to their higher quality. If you want to learn more about the differences between these two methods of protecting your data, click here. 
 Just imagine if someone had a key to your computer and started looking through all of your data. All because the data wasn't protected. You would be devastated! Worse, you would be at risk not only for privacy theft but financial theft as well. If your data got in the wrong hands, it would compromise everything you hold dear to yourself. 
Think about all the data breaches that have happened to companies. Target, Experian, Yahoo, Capital One – the list goes on and on. It cost companies billions to repair the damage those breaches caused, including payments to customers for credit repair and monitoring. Some countries have laws protecting data, like the EU's Data Protection Act. Other countries have them, including Japan, Chile, and South Korea – even California in the United States has data protection laws in place. 
Data Protection 101 – Get Smart
If you think about how cybercriminals get into your data, you'll see where your protection needs to start. Emails and phone calls are key entry points for cyber crooks, so it's imperative that you know whom you're talking to. It's especially important if someone is supplying data to you to know who you're dealing with. Use Nuwber to verify the true identity of an individual you're conversing with or working with. By entering their name, phone number, or email address, you'll get their true identity and background information, like police records, social media profiles, and more. If the person isn't who they say they are – delete them and report them. 
Protect Your Passwords
Passwords are another entry point for cybercriminals. And if you think you have a strong password, think again. Most experts say you need a 10-character password that is a combination of letters, numbers, and symbols. And you should never use the same password for more than one website or account you access. That many passwords would be impossible to remember, so get yourself a password manager. Some of the top ones include Dashlane, LastPass, Bitwarden, and others. They earn their keep – so download one now.
Use Secured WiFi
 Never use unsecured WiFi networks that you find at coffee houses, airport lounges, and other public venues. The reason is simple – those are not secured WiFi networks, and anybody can listen in and follow you on your device. Instead, use a Virtual Private Network (VPN) that hides your IP address and your identity. You can surf the Internet with confidence and peace of mind just by logging in on a VPN network. Some of the top ones include Private Internet Access, NordVPN, and CyberGhost. By using a VPN, you're ensuring that a cyber crook won't compromise your data and your device. 
Data Backup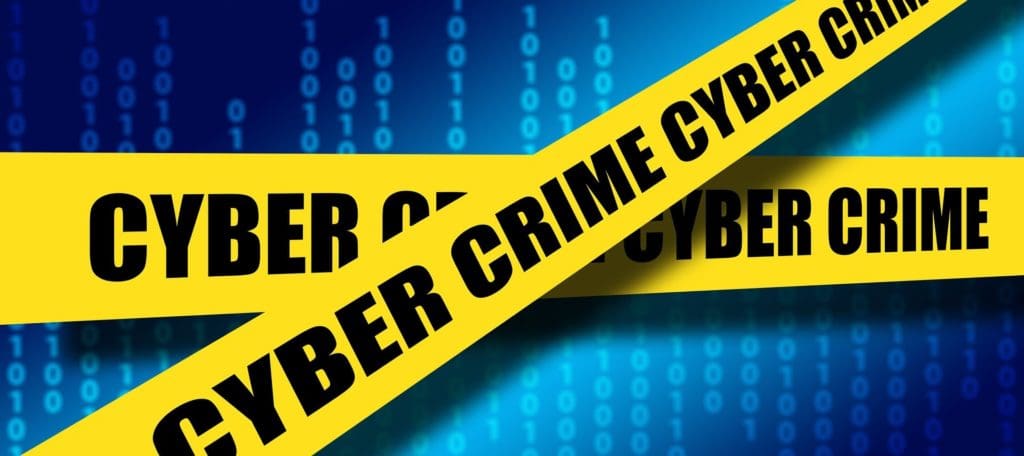 One of the key components of data protection is ensuring your data is 100% backed up, either on an external device or more and more, on an online file storage system. The reason is simple: devices can fail, hard drives can crash, and cybercriminals can introduce ransomware to your computer network and lock up your system. If it's backed up properly, you simply have to switch to your backup system and continue working as if nothing ever happened. Top cloud backup services include IDrive, OneBackup, and ZoneAlarm.
You can use file sync and share if you're on a mobile device. Mobile apps let you view your data and files from mobile devices and share files with your colleagues and your business partners. Microsoft offers ShareSync and other apps, including AirDroid, Superbeam, and Xender. 
Be Cautious When Using the Internet
 When you're online, use good judgment and caution when surfing unfamiliar websites. Never give out personal or financial information no matter what the reason or why it's required. Unless you're opening a credit account at an online shopping site or you're dealing with your bank or other financial institution, do not give out your social security number or any other financial or personal details. The more you protect your data and privacy, the better. 
These practical strategies are designed to help keep your data safe and secure and help prevent cybercrooks from stealing your personal or financial information.  
Featured Image by Darwin Laganzon from Pixabay