In the UK, millions of people now have some form of private health insurance or private medical insurance coverage. The basic function of private health insurance is to pay out for you to get private treatment if you fall ill. However, it's worth bearing in mind that these insurances differ between providers and might not cover you for everything. 
What's Included with Private Health Insurance?
What you are covered for will depend on your insurance provider and the policy that you purchase. Most policies will usually include inpatient and outpatient treatment, hospital accommodation, and exclusive medications as standard with every policy. However, pre-existing medical conditions and long-term conditions are not always included, and you may need to get a specialist policy to cover these. You can find out more about getting the best health insurance policy for you at Switch Health. Switch Health enables you to find the best private health insurance option for you; all you need to do is enter your details into their website to get health insurance quotes that you can search through to find one that fits your needs. 
Different Types of Health Insurance Cover
The two main types of private health insurance that you can access are either underwritten or moratorium policies. There are different requirements for each one:
Underwritten: Fully underwritten policies require you to provide your insurance provider with your full medical history. 

Moratorium: Moratorium plans do not require your full medical history and only require you to provide your insurance company with limited information. While getting this type of policy is often a more convenient option than going through your full medical history with your insurance company, they are often more expensive than fully underwritten policies. 
Specialist Policies
Some healthcare insurance companies will also offer specialist policies. For example, you may be able to get a policy that will only offer cover when you are put on a waiting list for longer than six weeks for treatment on the NHS. Some policies will focus on one disease, while others are designed for patients of a certain age. Tailored policies that allow you to create the cover that you need personally are becoming more common.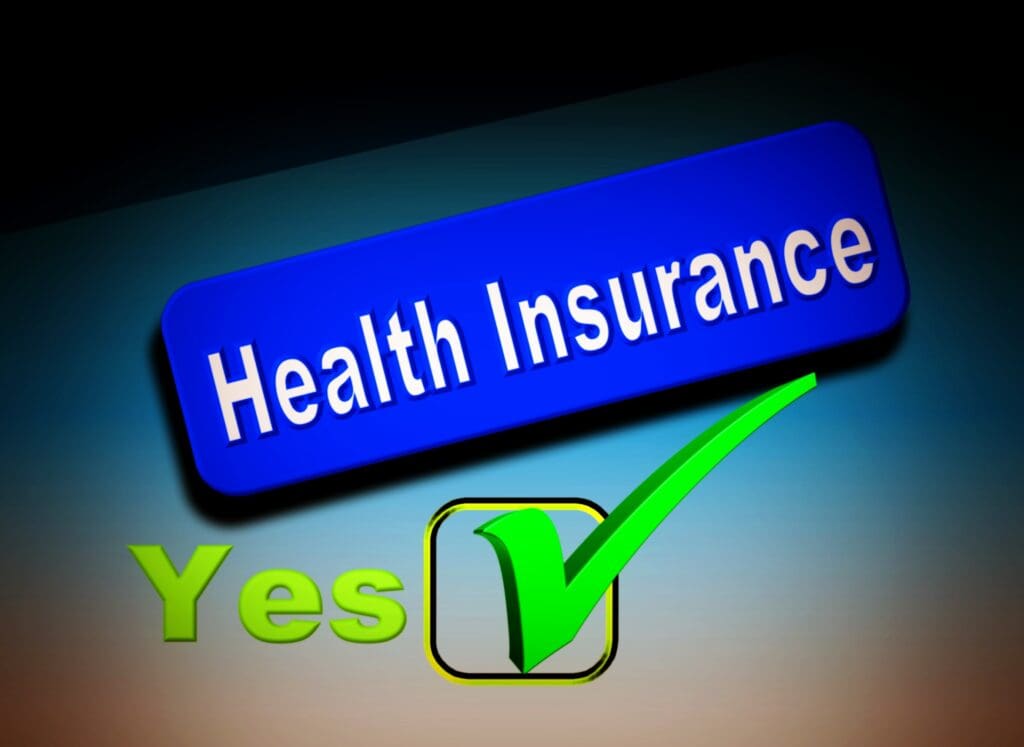 How Much Is Private Health Insurance?
Like the various other types of insurance you can get, private health cover costs will vary depending on several factors, including your personal circumstances and the type of coverage you go for. Premiums will usually increase as you get older, and where you live can also impact the cost of your treatment and, as a result, on the premium that you will pay for private health cover. The cost of getting private health insurance may also be significantly more for people who have pre-existing health conditions. 
Do I Need Private Health Insurance?
While citizens in the UK are lucky to have the NHS for accessing comprehensive healthcare free at the point of need, there are some reasons to consider getting additional private healthcare cover. Private healthcare is not cheap in the UK. For example, a knee or hip replacement surgery will likely cost you over £10k if you decide to go private. And, the quality of private healthcare is not always much different compared to the quality of healthcare offered by the NHS. 
However, for many people, the option to go private if needed is an appealing one since there is a greater choice of where and when you are treated. In addition to this, there is unlikely to be long waiting lists that are often characteristic of the NHS, allowing you to get your treatment much faster. 
Making a Private Health Insurance Claim
To make a claim on your private health insurance policy:
Start by reading your policy document to make sure you are aware of the claims process.

Speak to your GP about your condition; they will then be able to refer you for private treatment at your request.

Call your health insurance provider to explain the situation. When you call, you will usually be required to provide your policy number, details of your condition, and details regarding what you've spoken to your GP about, including their referral.

Once you have seen the specialist you've been referred to, contact the insurance provider again to inform them of the next steps taken and discuss how the payments will be made. 
Tips for Buying Private Health Insurance
If you want to increase your access to different types of healthcare in the UK and skip long waiting lists if you require treatment in the future, getting private healthcare insurance is a good way to make sure that you have got this peace of mind. 
Get Insurance Through a Broker
Since private health insurance can be complex, especially for people with pre-existing medical conditions, it's a good idea to speak to a private health insurance broker before you decide which policy is the best fit for you. You can find a broker through the Association of Medical Insurers and Intermediaries or the British Insurance Brokers' Association. 
Add an Excess
Consider adding an excess to your policy if you are happy to contribute to the cost of your treatment if you need to claim in the future. You can also make a co-payment. This works similarly to excess by committing to making a payment of a percentage of the cost of the claim up to a maximum amount. Adding an excess or co-payment option will usually mean that you get a discount on the cost of your insurance premium. 
Tailor Your Cover
When you have found and chosen the right insurance policy for you, you may be able to make some changes to tailor the cover to your needs and potentially reduce your costs in the first place. For example, you may be able to reduce your list of hospitals for cheaper cover. Go over the policy and decide which aspects of the cover are most important to you; many insurance companies will allow you to pick and choose modules to only get cover for what you need. 
Don't Switch
Private health insurance does not always work like this, unlike home insurance and car insurance, where you can easily switch to a different provider each year to get a better deal. While it's not impossible to do this, it's often much more difficult compared to other types of insurance. Any conditions you have developed while covered by your current policy are likely to be considered pre-existing by any new insurer. Each year you get older, the more of a health risk you will be considered to be by insurance companies. 
Keep Fit and Healthy
Not only does staying fit and healthy mean that you're less likely to need treatment and make a claim on your private health insurance policy, but some insurers will also offer discounts to customers who are in good health and shape. 
While we have the amazing NHS in the UK, getting private health insurance cover can be beneficial too. With a private health insurance policy, you can easily use either NHS or private facilities to get treatment.
Featured Image by Gerd Altmann from Pixabay