Getting in a vehicular accident can be terrifying for anyone. It is made even worse if you're a passenger in a car that has been in an accident, especially if you don't know the person driving the vehicle you're in – for example, when you're catching a ride in an Uber.
While you may know what steps to take when you've been in a car accident, when you're the passenger in an Uber, it's easy to wonder whether you should follow the same steps. At the same time, it's important to be prepared if you do find yourself in this situation.
While Uber works to reduce the risk of being in an accident as far as possible, there's always the risk that you've chosen a substandard driver or car – or the vehicle you're in has been part of an unfortunate and inevitable accident. If you're in an Uber accident, there are some steps you must take.
Call 911
If there are any injuries resulting from the accident you're in, you need to call for medical help, even before you contact the police. Indeed, depending on the situation, the 911 dispatcher may even be able to send police to your accident scene. Once you've called for help, stay at the scene until an ambulance or emergency paramedics arrive.
Get Checked Out
While you may not be visibly injured, that doesn't mean you haven't suffered an injury due to the accident you were in. Additionally, depending on the severity of the injury – among other factors – you may be entitled to compensation from Uber to help you pay for medical bills and other related costs. However, all lawyers involved will require medical proof of injury, which means you need proof of visiting a doctor after your injury.
Aside from physical injury, you may also have suffered mental harm due to being in an accident. Indeed, one of the most common problems that people who have been in a car accident face is persistent PTSD and depression. A medical professional can suggest a therapist to consult with to help improve any mental health symptoms you may experience.
Contact the Police and Uber
Even if police visited the accident scene along with emergency services, it's vital to ensure that a police report has been filed. Should you decide to seek compensation, this document will be a must-have for your legal team.
A police report will include critical information that can play a major role in any civil case, including traffic conditions, witness names, weather conditions, photographs, and more. The information is essential for lawyers who will then conduct their own investigation during your lawsuit.
Aside from informing the police, it's also important to ensure that Uber has made a record of your accident. If there is no report with Uber, their lawyers may have grounds to argue against your claim for financial compensation.
Document the Accident Site
While the police will include all relevant information in their report, it's also essential to make sure you have your own copy. If you decide to take legal action, you will need to have a clear recollection of the events should you be called to the witness stand.
However, the tough reality is that memories fade over time. To ensure that your memories of the day are as clear as possible, document the accident site through various photographs taken from different angles and distances. Your pictures will provide an objective perspective of the accident. Some elements you should try, and document include damage to vehicles, the site of the accident, license plates of the cars, visible evidence around the accident site like skid marks, and so on.
Additionally, get the information of every driver involved in the accident, especially your own Uber driver. While the Uber app provides you with some basic information about the driver, it's nowhere near enough in terms of what your lawyer will need. By getting their information, you ensure that it's easy for your legal team to reach out to the driver if necessary. If there are any easily identifiable witnesses around, consider asking them for contact details as well.
Contact a Lawyer
If you were injured – either physically or mentally – there's a good chance that you're owed financial compensation. While this is the case with most car accidents in which you're not at fault, things can get extremely complicated when it comes to Uber accidents.
Before financial compensation can be provided, a court will first need to determine who is liable to pay for damages. There are numerous interested parties involved when an Uber vehicle was part of an accident, including the driver, Uber as a company, unrelated third parties (depending on which driver was the cause of the accident), insurance companies, and so on.
With so many different parties involved, you can often find yourself in the middle of an internal battle alongside your court case, where their parties battle to determine who is responsible for the financial penalties. All of these factors add up to one thing – a complicated legal situation.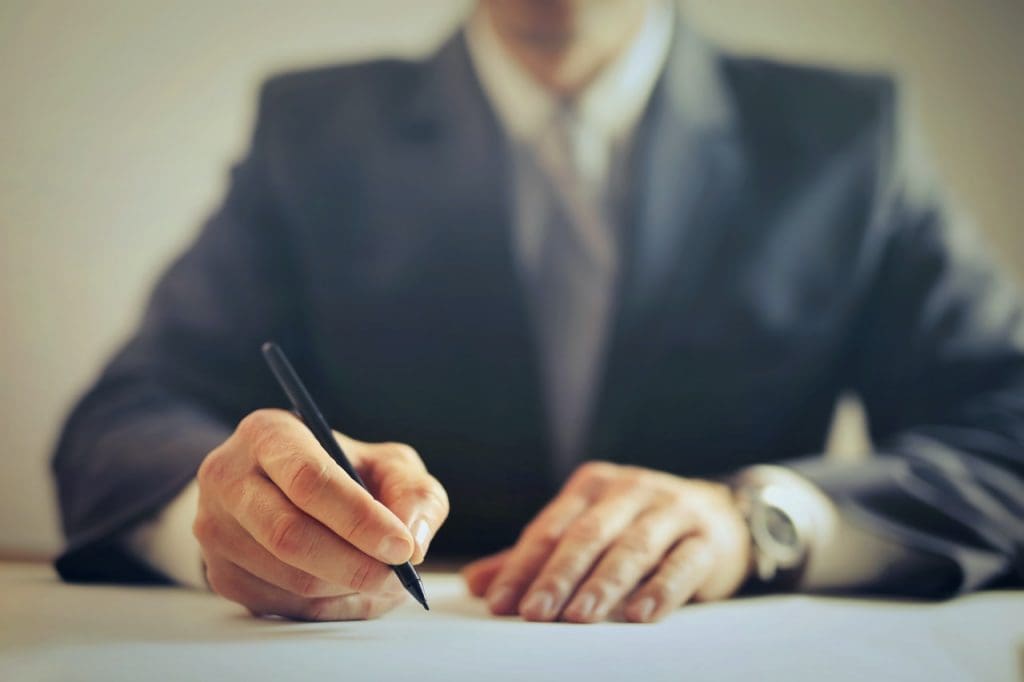 This is why it's essential to hire a qualified attorney as soon as possible. They'll be able to navigate the challenges of bringing a personal injury lawsuit for injuries suffered as an Uber passenger involved in a vehicle.
Additionally, your lawyer will put your benefit at the forefront when possible. If the accident is the fault of another driver, including your Uber driver, there's a chance that someone will approach you to try and pressure you into signing a settlement. These settlements tend to offer limited compensation while requiring a legal guarantee that you will not sue the person involved.
Having a lawyer by your side means that you have a greater chance of being paid the settlement you deserve rather than being forced to accept the first settlement option offered to you.
If you've been in a car accident as an Uber passenger, it's essential to follow these steps as much as possible. You should then hire a lawyer to handle the situation, so you don't need to worry about your safety. They will be able to consider all the factors of your accident and fight to ensure that the doctors involved take the best care of you possible.
Featured Photo by Pixabay from Pexels