This month's Eat Well, Spend Less topic is summer produce! From making the most of a CSA share to preserving your zucchini harvest, we're covering a variety of topics.
I thought about preparing my garden for most of the spring and early summer, but in the end, we decided it was just "one more thing" on the to-do list, and we decided not to do one this year since we've been on the go so much. But next year, the veggie I'm most looking forward to other than my beloved tomatoes? Zucchini. Yum.
From savory side dishes and appetizers to sweet bread and desserts, zucchini is one of the most versatile veggies out there. Its mild flavor makes it a perfect palette for a variety of flavors. And as anyone with a zucchini plant can confirm, they produce a bountiful harvest that could keep a small family well-fed all by itself!
This summer, I'm making do with store-bought zucchini, because I don't have a garden to harvest, but here are some of the recipes on my must-try list. On today's menu? Zucchini parmesan crisps to go with our shrimp alfredo!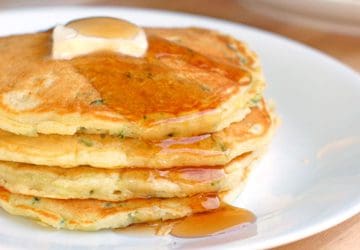 Pancakes are one of my favorite comfort foods, and I love the idea of adding a little zucchini to the batter to make our favorite breakfast a little healthier!
Source: Sweet Zucchini Pancakes | Pinch of Yum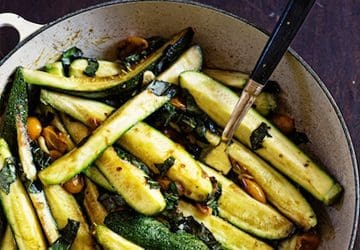 Sauteed zucchini is one of my favorites. This braised zucchini dish (is braising the same as sauteeing?) combines zucchini with cherry tomatoes, garlic, and basil, some of my other favorite flavors, for the perfect summer side dish!
Source: Braised Zucchini with Sun Gold Cherry Tomatoes & Basil | Farm + House + Table

Or put the tomatoes and garlic right on top of the zucchini — and top it all with cheese — with these tasty zucchini boats, which look a lot more elegant than their name would suggest!
Source: Zucchini Boats | Proud Italian Cook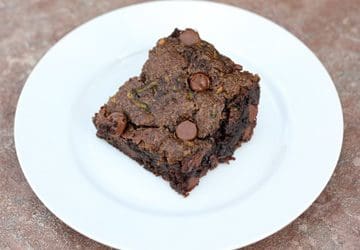 Although I've had zucchini bread many times, I've never had zucchini brownies, but what better way to eat your veggies than with a healthy helping of chocolate?!
Source: Chocolate Chip Zucchini Brownies | Two Peas and Their Pod

These baked zucchini sticks would make a great appetizer or snack. Breaded with whole wheat bread crumbs and grated cheese and dipped in marinara sauce, I bet these are a tasty low-calorie alternative to traditional mozzarella sticks!
Source: Baked Zucchini Sticks | Skinny Taste

If, like my mom, you're not a fan of cooked zucchini, this recipe is for you. This gorgeous — and crunchy — side dish combines thin slices of zucchini with red onions and feta cheese!
Source: Zucchini Crudo | Kiss My Spatula

I think any zucchini bread is a winner, but the thought of this zucchini pineapple bread makes my mouth water, especially with the addition of chopped dates and walnuts. I'm thinking they'd make yummy muffins as well!
Source: Zucchini Pineapple Bread | Brown Eyed Baker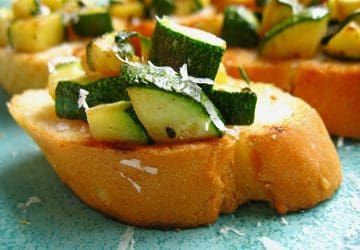 I have to admit I almost skipped over this recipe when I spotted it on Pinterest, but now I can't wait to try it. This easy bruschetta is made with just a few ingredients and can be made ahead of time and served at room temperature. That's my kind of recipe!
Source: Zucchini Bruschetta | Purple Foodie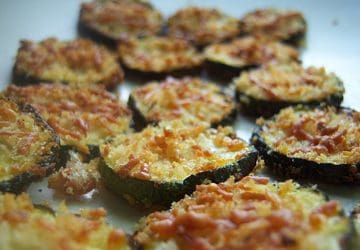 Okay, so these are a lot like the baked zucchini sticks in #5 — just a different shape –, but I couldn't bring myself to leave them off the list…especially when I read the description and learned that these really do crisp up (hence the name "crisps"). If there's one thing I love, it's crispy food, and I can't wait to give these a try!
Source: Zucchini Parmesan Crisps | Blackjack Bake House


Discover even more ways to make the most of your summer produce with the posts from my fellow Eat Well, Spend Less bloggers:
Aimee from Simple Bites
Amy from Kingdom First Mom
Carrie from Denver Bargains
Jessica from LifeasMOM
Katie from Kitchen Stewardship
Shaina from Food for My Family
Tammy from Tammy's Recipes