The following post is from Stephanie of BizzieMommy.com: 5 Business Card Readers for your iPhone or iPad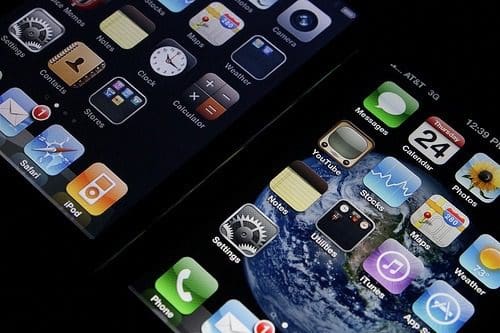 Last week I came back from Blogalicious Weekend 2010 with a stack of business cards. I decided I would reply to everyone at work (during my lunch break, of course), only to discover I had left my business cards at home. I bet you can guess what came next. Isn't there an app for that?
Here are 5 business card readers you may want to install on your iPhone so you don't have to worry about carrying a stack of cards around or forgetting them either.
Card Munch 
CardMunch is the next-generation card tool tailored for your iPhone. It combines the best vision technology with raw human intelligence. Each card is manually verified. Keep in mind this manual verification does take time. However, CardMunch staff guarantees 100% accuracy. Plus, they store a backup of your contacts, so you never have to worry about losing a card again. Keep in mind that this is a pay-per-use service with one credit card.
CardMunch Free gives you the ability to transcribe 5 cards for free. The Paid version gives you 10 business card transcriptions.
ScanBizCards Business Card Scanner 
This app is actually on sale for a limited time at 30% off.  This app is more than just a card scanner. It adds the contacts to your address book and offers 16 additional features that are not included with other business card scanner apps.
ScanBizCards is one of the few readers available on the iPad as well.  I do like the fact that the cards scan instantly, and you don't have to wait for someone to manually verify your card.
WorldCard Mobile 
WorldCard Mobile is one of the leading business card recognition systems for the iPhone 4/3GS. It also instantly recognizes the captured date from business cards, sorts them into organized fields, and adds them to your contact list. Just point your camera at the card, take a picture, and it's added to your contact list.
I had a few problems with correctly scanning the card, but it worked fine. The Lite version allows you to export only 3 cards within the first week and then 1 card weekly from then on.
ABBYY Business Card Reader 
ABBYY Business Card Reader intelligently locates contact information on the business card, such as first name, last name, company, job title and etc. It works with the iPhone 4, 3GS, and 3G, and it' is also available in 17 languages
The one thing I didn't like is that instead of taking the picture instantly, it has a count down, which can lead to phone shake, causing the card to scan improperly. It took several tries for me to get mine to scan clearly.
CamCard 
Out of all the business card scanner apps I think CamCard is my favorite. It has superior recognition quality and the fastest recognition speed. When taking the picture with CamCard, there is a delay as well, but they have great antis hake features. But the contact came out perfectly on the first try.
CamCard is available in 12 languages, and you can add the new contacts into your iPhone with a click of a button. The free version allows you to add 3 contacts for free and one additional card per week.
So next time you go to a conference or event, consider adding one of these business card apps to your phone, so you can store you business cards where you need them most, on your phone.
Are you using a business card scanner app already? If so, which one.
| | |
| --- | --- |
| | Stephanie Elie balances 2 jobs, 2 kids, 2 blogs and a husband and loves every bit of it. Stephanie is the author of BizzieMommy.com, and you will never find this LA tech junkie without her iPhone, Canon DSLR and laptop, all dressed in her favorite color, Pink. |