For many decades, the Santa Cruz hoodie has been a classic and timeless piece of clothing that has become an essential part of the skateboarding and surfing culture. The hoodie is popular for its comfortable fit, stylish designs, and high-quality construction. This iconic hooded sweatshirt has become a symbol of the laid-back lifestyle of the West Coast, making it an essential item for anyone looking to show off their coastal style.
Design Features: Fabric, Colors, and Graphics
When choosing the right Santa Cruz hoodie, it's important to consider the design features. The fabric used in a hoodie is one of the most critical elements to consider when purchasing. Hoodies come in various fabrics, such as cotton, polyester, fleece, and wool blends. Each fabric has unique qualities that provide different levels of warmth, comfort, and durability over time. For example, cotton is lightweight and breathable, while polyester provides more warmth but less breathability than cotton. Fleece is thicker than other fabrics, making it ideal for cold days, while wool blends offer more insulation than other fabrics but may feel bulkier.
Color options can also add a layer of personality to your look when wearing a hoodie. You can typically find them in solids like black or grey, which is great for everyday wear, but if you want something that stands out, go for bright colors or bold designs.
Price Range of Santa Cruz Hoodies
Santa Cruz hoodies come in different styles and price ranges. For casual wear, you can expect to pay around $50-$80 for a basic cotton blend pullover or zip-up. These pieces usually feature simple graphics and bright colors, making them perfect for everyday wear. However, if you're looking for something with more detail and design elements, then prices will tend to be higher – anywhere from $75-$100+. These more detailed designs often feature screen-printed logos and intricate embroidery.
Santa Cruz also offers performance hoodies designed specifically with active lifestyles in mind. These styles usually come at a slightly higher price point – from $90-$120+. Performance hoodies typically have extra features like moisture-wicking fabric technology and thumbholes in the sleeves, making them ideal for running or working out in cold weather conditions.
Where to Buy a Santa Cruz Hoodie
The best place to buy a Santa Cruz hoodie is online. Plenty of websites sell these iconic garments with something to suit everyone's tastes and budget. Some popular sites include Zumiez, Skate Warehouse, Tactics Boardshop, and CCS. Many offer free shipping on orders over a certain amount and regular discounts for loyal customers.
If you prefer to shop in person, several independent retailers across the United States stock Santa Cruz hoodies too. In particular, look out for shops specializing in skatewear or streetwear – they'll surely have something that fits your style! Check out stores like PacSun and Urban Outfitters if you live near one – they often stock limited edition designs, too, which can add an extra level of uniqueness to your wardrobe.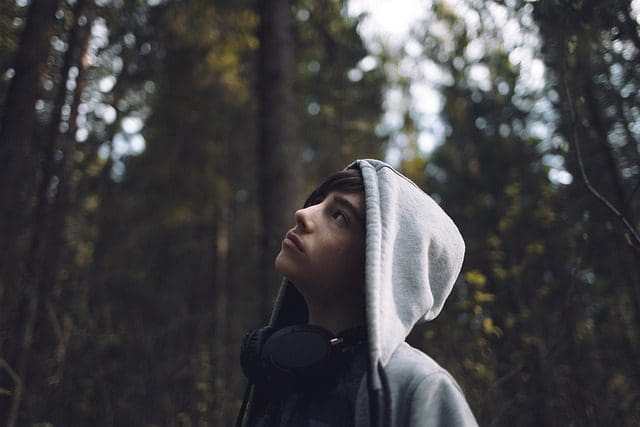 Conclusion
The Santa Cruz hoodie is a classic and stylish apparel that has become an iconic symbol of the West Coast lifestyle. Its high-quality construction and comfortable fit make it a must-have item for anyone looking to show off their coastal style. With its various designs, colors, and fabric options, a Santa Cruz hoodie fits everyone's taste and budget. Whether you're hitting the beach, taking a stroll through the park, or just chilling at home, the Santa Cruz hoodie keeps you cozy and looking great all day.
Featured Image by StockSnap from Pixabay