You spend an enormous portion of your life in the bedroom. Most people sleep for around eight hours a day and use their private space for relaxing and working. Considering the vast proportion of your life that happens inside those four walls, it's a wonder that so many people don't seem to care about their bedroom environment. 
Many people are content to tolerate mess on the floor, dirty laundry, unmade beds, and cluttered desks. Not to mention stale odors and a fine layer of dust over everything. Even if your bedroom is spotless, can you honestly take a good look at it and say it brings you joy? If your room creates any feeling in your mind other than unadulterated happiness, it's time you gave it a makeover.
Upgrading your bedroom doesn't have to cost huge amounts of money or take up all your free time. By making a few small changes and additions to your sleeping space, you can turn it into a much more positive environment in which to relax.
Clean up everything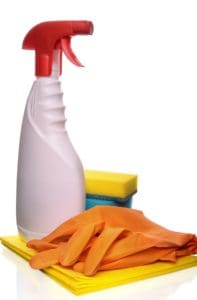 An untidy bedroom is never going to make you feel good. Clutter, dirt, and garbage need to go before you can make any serious changes to your room. Start by having a clearout of all your unwanted and unused items. Clothes you no longer wear, old school and work papers, stacks of defunct CDs and DVDs will not be missed. Be strict about what you throw out and only keep things that are either essential or bring you a lot of happiness. Things that "might be useful one day" are unlikely ever to get any use. By having a clearout, you'll be amazed by how much space you will create, and your room will feel larger and more spacious as a result. 
For items you can't get rid of, you can at least clear them out of the way. You don't want your possessions crowding up the floor or strewn over your furniture. Store them out of sight in a wardrobe or drawer. You may even wish to invest in some smart storage solutions to keep belongings out of the way until you need them.
Now that you have whittled the contents of your bedroom down to the essential, it's time to get cleaning. You should have thrown out all your trash already, but you should also wipe down all surfaces, hoover the carpets and get rid of dust mites that can accumulate in untouched areas. Dust usually collects on top or underneath furniture, so make sure you thoroughly cover all parts of the room.
Adopt good habits
By now, your bedroom should be spotless. But don't let yourself fall back into your old ways. You want to keep your bedroom in pristine condition, and the only way to do that is to adopt some good habits. Clean your room thoroughly at least once a week. That includes tidying, hoovering, throwing out trash, dusting, and wiping down surfaces. It's easy to let clutter and junk accumulate again, so be extra careful with what you buy and what you bring into your room. Enforce strict rules – if it's not essential, it can't come in. If you take off an item of clothing, hang it up. If you get out of bed, make it straight away. Have a designated place for everything, so things don't get left on the floor or piled up on your desk. It can take time for these habits to become a regular part of your life but be patient and work at it, and the rewards will pay off in time.
Rearrange furniture
Look at the layout of your room. Could you rearrange it to create more space? Perhaps move the bed up against the wall or cupboards and dressers into the corner to create a more spacious living area. If your bedroom has stayed untouched for years, merely making a change to the usual way of things could refresh and revitalize your perception of your bedroom.
Make it brighter
Lighting has an enormously important effect on your mood. A dim and poorly-lit room will never feel like a positive environment and can contribute to feelings of depression and sadness. You want it to be flooded with natural light, so clear any obstructions to windows, keep the curtains open, and make sure the areas you most frequently inhabit, such as your bed or chairs, are in direct sunlight. If your room doesn't receive much sun, add lighting such as lamps, fairy lights, or even candles to enhance the mood.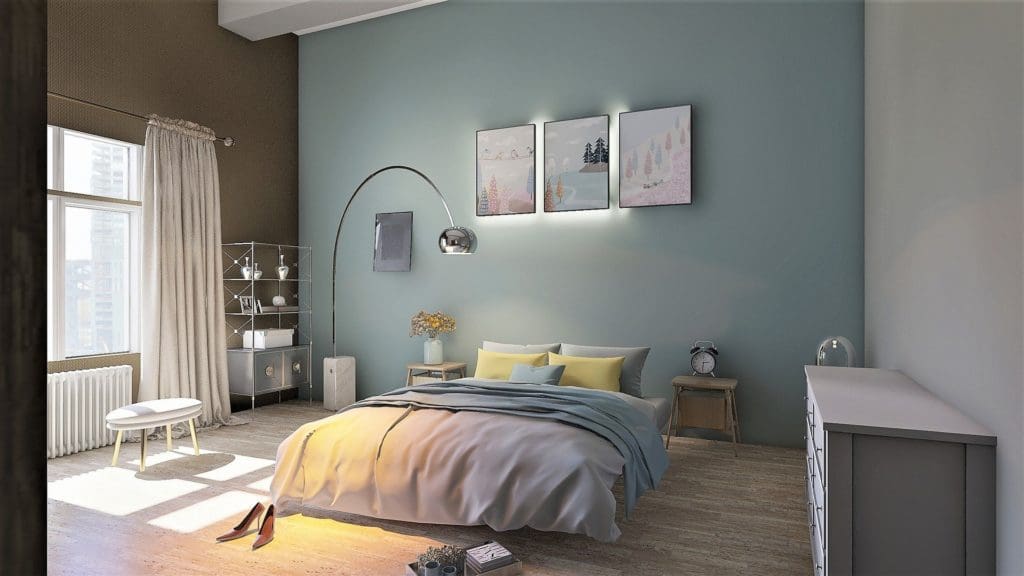 Add more color
You don't have to stick with the same boring old paint job you've tolerated for years. Your bedroom walls are a blank canvas that you can cover with any design of your choice. Add a coat of paint and some colorful furnishings such as cushions and blankets to designate the mood of your room. Blues and greens can be calming, while brighter colors such as red, orange, and yellow are more uplifting and energetic. Decide how you want your room to make you feel.
Make it cozy
Your bedroom should be a place where you can go to relax and feel your most comfortable. If you tolerate anything about your room, you should fix it and do whatever you can to make it as cozy as possible. Mend or replace broken or uncomfortable furniture, add more soft furnishings and buy a rug to make the floor feel soft and fuzzy underfoot.
Bring nature indoors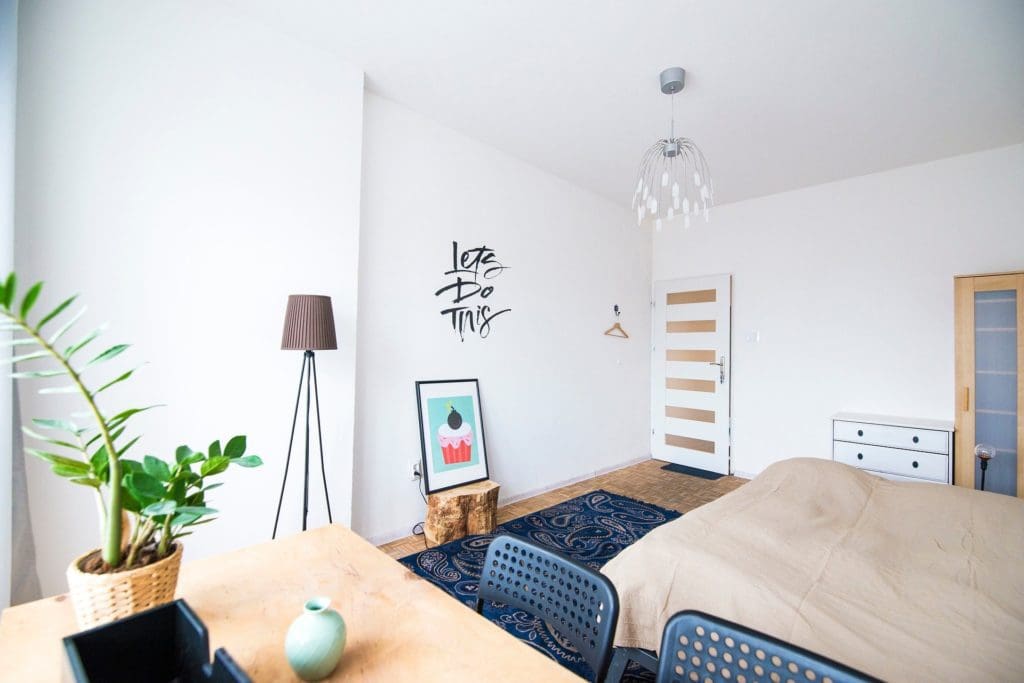 Plants have a proven mood-boosting effect, as well as making you more productive and less stressed. They can even improve your physical health by absorbing toxins in the air. Add a touch of green to your room with some indoor plants. Don't worry if you're not particularly green-fingered. Many plants, such as cacti, succulents, and spider plants, are incredibly easy to take care of.
Inject some personality
The final step is to imprint your personality upon your room and really make it feel like your own. Think about the things that mean the most to you and how you could incorporate them into your room design. Perhaps add a photo collage of your loved ones, your favorite artwork, or a display of souvenirs from your travels. The choice is yours.
Featured Image by Pexels from Pixabay