The following post is from Kristina of Toddler Approved: DIY Summer Memory Wall for Kids
Summer seems to be flying by and it is hard to keep track of all of the adventures that we are having. Kids seem to quickly forget all of the exciting things they've done (and so do adults), so we decided to create a memory wall.
Our summer memory wall is a kid-made creation that we are filling with photos, hand-drawn pictures, and word strips to help us remember some of the highlights of our summer… as it is happening.
You can make a memory wall with a variety of materials. We chose to use contact paper as the base of our memory wall so that it was easy for younger kids to manipulate.
Supplies: 
contact paper
scissors
colored cardstock
photos
memorabilia (ticket stubs, brochures, tiny trinkets, etc.)
stickers
painters tape
crayons/markers
Directions:
First, I attached a large piece of contact paper (sticky side up) to a blank wall using painters tape.
Then, we printed out a variety of photos from our summer adventures and my kids stuck them onto the sticky wall.
After that, we create a border and title for our memory wall using strips of cardstock and then we decorated it with stickers.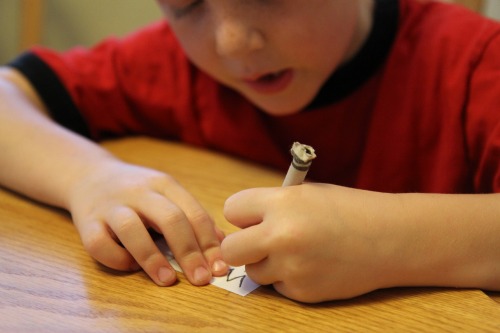 Lastly, we wrote and drew a few pictures of some of our favorite summer events. We plan to continue adding more and more photos, word strips, and drawings until all the space on the sticky wall is filled!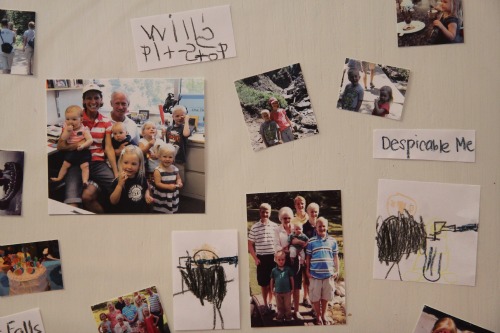 After we added a few things to our sticky memory wall, we sat nearby and talked about some of our favorite memories. The memory wall provides a great visual to help kids remember the events that have happened in the past. It also helps foster detailed conversations and allows for sequencing practice as kids try and explain the order that events happened.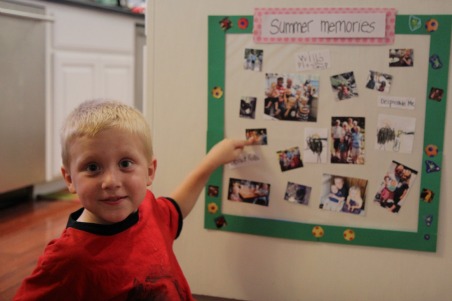 Here are a few other ideas for collecting memories…
How does your family collect and display your memories?
Featured Photo by Juli Chao from Pexels
Kristina is a mom of 3 and a former Special Ed teacher for children with communication disabilities. She blogs at Toddler Approved as she looks for ways to make life a little more fun and creative with her kids while embedding learning into everything that she does. Kristina tweets as @ToddlerApproved and can be found on FB and Pinterest.