Committing to living a more creative and intentional life can lead you in directions you'd only dreamt of before you committed. Maybe your motivation was simple living, a desire to be more frugal, or perhaps you started dabbling in minimalism. Whatever the motivation and where it has taken you, chances are your wardrobe has changed a lot in your transition as you became more mindful and budget-conscious. 
You learned about buyer awareness and how that impacts everything you consume, from the food you buy, what you watch and read and how you dress. But, what if you're a sartorial soul at heart and still love keeping up with the latest trends and designs. You may feel caught at a crossroads of being mindful and still wanting to look and feel your best. If you're in this snafu, the best remedy is curating a closet full of staples that not only express your personal sense of style but reflect your budget conscientiousness as well. Let's look at what those staples should be and how to obtain them without sacrificing your intentional lifestyle.
Get The Dream Bag 
We've all been at a point in our lives when we saw it – our dream bag. And, chances are, it was expensive. If you're trying to live a more simple lifestyle, spending $20,000 on a Birkin bag is likely so far out of the question you need to pick another dream bag! But, on the flip side, saving up for or splurging on YSL bags might be more attainable. Sure, they're still expensive, clocking in around several thousand dollars, but they also yield a considerable return on your investment.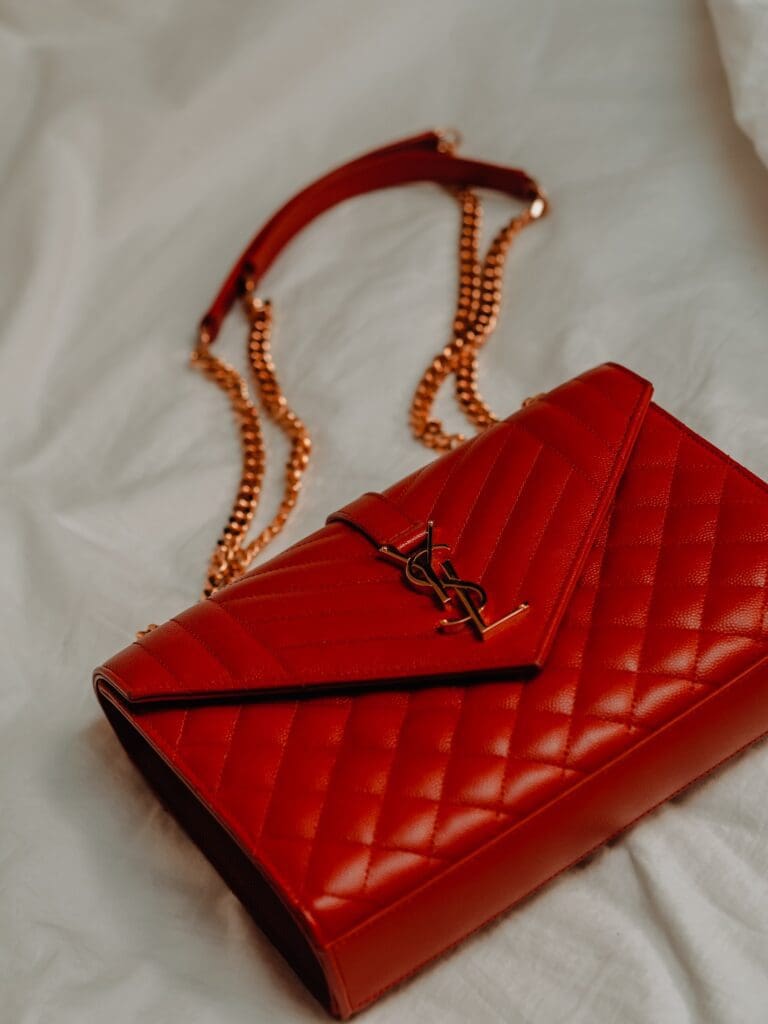 When you go for your dream bag, chances are, it's going to last you the rest of your life, especially if you take care of it. Not only that, luxury handbags tend to go with every outfit during every season and easily transition from day tonight. This is even more true when you go with one of their more classic designs instead of the moment's look; because even designer houses go trendy, just not at a fast-fashion price point. So, invest in the bag you've always wanted and use it every day. It becomes more affordable in the long run than an extensive collection of less expensive handbags that fall apart and don't stand the test of time stylistically.
Consider Uniform Dressing 
Chances are you wear the same outfit (in some variation of itself most days) and don't worry. You're not alone. Most people tend only to wear about 20% of their wardrobe. This is why it's a good idea to consider committing to uniform dressing. Famous people that you may recognize dressing this way are Steve Jobs and Michael Kors. Not only does uniform dressing save you money – you feel confident in the outfit, but it also fits you better than a closet full of clothes you don't even touch. It's enviable by others because it radiates confidence in oneself.
Quality Over Quantity 
"Quality Over Quantity" is a phrase we're all familiar with, but some still struggle to execute. Did you know during The Great Depression, women were advised to purchase one expensive dress and wear it every day. Why? Because they knew that the one high-quality dress would last them decades (even with daily wear) and would outperform its cheaper counterparts. If you can't apply this to every aspect of your wardrobe, apply it mainly to items that get a lot of use, think daily use. So, like the handbags mentioned earlier, you want to buy high-end pants, dresses, and shoes. You can get away with skimping when it comes to undergarments, socks, and t-shirts, but even in those areas, splurging and owning less of them will always return a better investment than buying cheaply. 
These are just a few pieces of advice to curate a mindful and budget-conscious wardrobe. It would be best if you also did things like – find a tailor or seamstress. If you're not handy with a needle and thread, let alone a sewing machine, finding someone to help, you make your clothing last is imperative. Follow care instructions on the garments you purchase and store them appropriately – folding sweaters not hanging, for example. If you follow these tips, you may find they bleed over into other areas of your consumption and spending habits, which will save you money which is always a good thing when you are budget conscious. Here's to your bank account!
Featured Photo by Laura Chouette on Unsplash