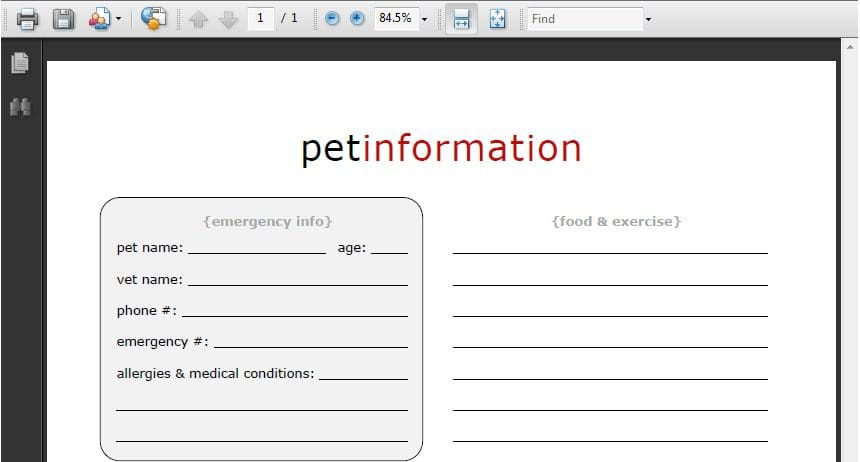 Keep track of your pet information — for your own records and for pet sitters — with this handy printable!
Although it's been a while since our family has had pets, Amy from The Finer Things in Life and Tara from Deal Seeking Mom both offered input as I put this printable together, and I've included space for allergies, food & exercise habits, shot records and more.
Fill out on the computer or by hand and keep a copy in your home management notebook for quick reference.
Click here to download or print your pet information sheet today!
Or get all of the Life Your Way printables in a single download when you buy the complete download pack for just $7! The complete set includes all printables published to date, organized by folder within a single download. It also includes free monthly email updates with any new or updated printables in a single download as well. Read more about download packs here.