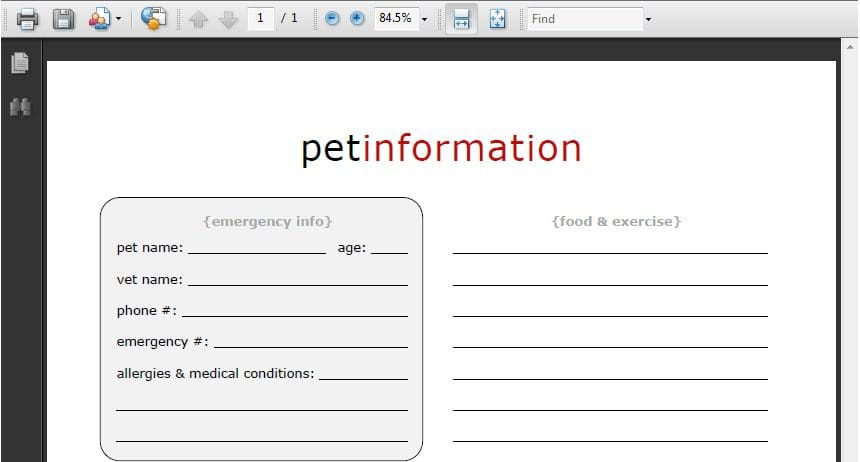 Keep track of your pet information, including pet insurance information if you have one. Great to use for your own records and for pet sitters — with this handy printable!
Although it's been a while since our family has had pets, Amy from The Finer Things in Life and Tara from Deal Seeking Mom both offered input as I put this printable together, and I've included space for allergies, food & exercise habits, shot records and more.
Fill out on the computer or by hand and keep a copy in your home management notebook for quick reference.
Click here to download or print your pet information sheet today!
Get all of the Life Your Way printables.   The complete set includes all printables published to date, organized by folder for easy download.