A few months ago, I realized I was buying so many different mushrooms from the store. The cost was starting to add up. I researched how to grow mushrooms at home because mushrooms are an excellent source of vitamin D, zinc, and potassium. Everything I found was advising me to be careful because your homegrown mushrooms might make you "loopy." I decided to keep away from my growing skills and stick with store-bought mushrooms because of the fear of making my family sick. That is when I found North Spore.
North Spore is a homegrown mushroom kit. There is no worrying you are getting the wrong type of mushrooms. Everything is already in a box, ready for you to start growing. We choose the Golden Oyster Mushroom kit. Lion's Mane, Blue Oyster, or Pink Oyster mushroom kits can also be chosen.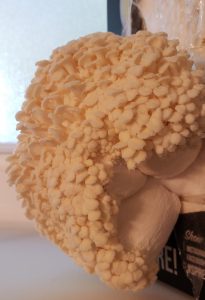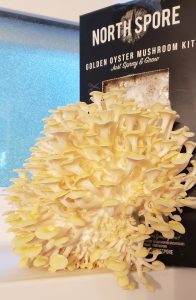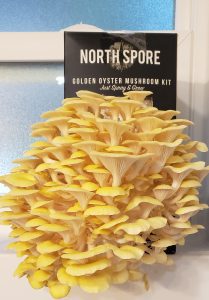 This was an excellent experience for my children to care for and watch grow. I even put a small lesson plan together for them. I wanted to educate them about all kinds of mushrooms. They do a lot of playing in the backyard and the woods. I wanted them to know how to identify different types of mushrooms. I figured if they ever decided to go on a tv show like Naked and Afraid or Survivor, they would be able to eat some mushrooms.
I was amazed at how fast our box grew. Within a week, I was ready to see my mushrooms grow. Within 11 days, my mushrooms were ready to be harvested. It was easy to start. Just cut the box open and spray it with water. We watered the box three times a day as directed on the box. It was the fastest and easiest vegetable I ever grew. We decided to make tacos with our mushrooms. We are huge fans of veggie tacos. We primarily use mushrooms, carrots, and whatever is the frig at the time. I cannot wait to see our next mushroom harvest. The box will have 2 – 3 harvests.
Featured image by Lifeyourway.net