Times are tough. With the rate at which prices are skyrocketing, managing a budget is as easy as herding elephants running on a rampage.  How to upgrade your wardrobe when you are budget-constrained?
Before one month safely slides by, the next steamrolls right in with bills, grocery lists, and the never-ending list of supplies for your children. So how are you supposed to save up for yourself, whether it's a mani/Pedi date at the spa or the overdue shopping trip you promised yourself? 
Yeah, we know it's been ages since you actually bought something classy and sexy. How do I know? 
For starters, you're still hanging onto the faded jeans jacket you fell in love with back in high school. Oh, did that touch a nerve? If you were thinking that it's still making you look as young and carefree as you were back in the day, guess again.
Admit it- you need an instant wardrobe upgrade!
And we've got you covered- no pun intended. Here are some ways to do just that, even on a tight budget.  
1. Assess Your Closet
While a closet may appear small and compact, you'll be surprised at the amount of stuff that can be fitted inside them. And it's normal for clothes to get lost in the crowd. So before you actually decide on upgrading your wardrobe, carefully assess the articles you already have.
Sort out your collection. Which ones don't fit anymore and need to be donated? 
Others that have seen better days should be thrown out. But any clothes that are worthwhile holding onto should be organized so that you have a clear view of everything you own. Make sure to separate your old and new pieces.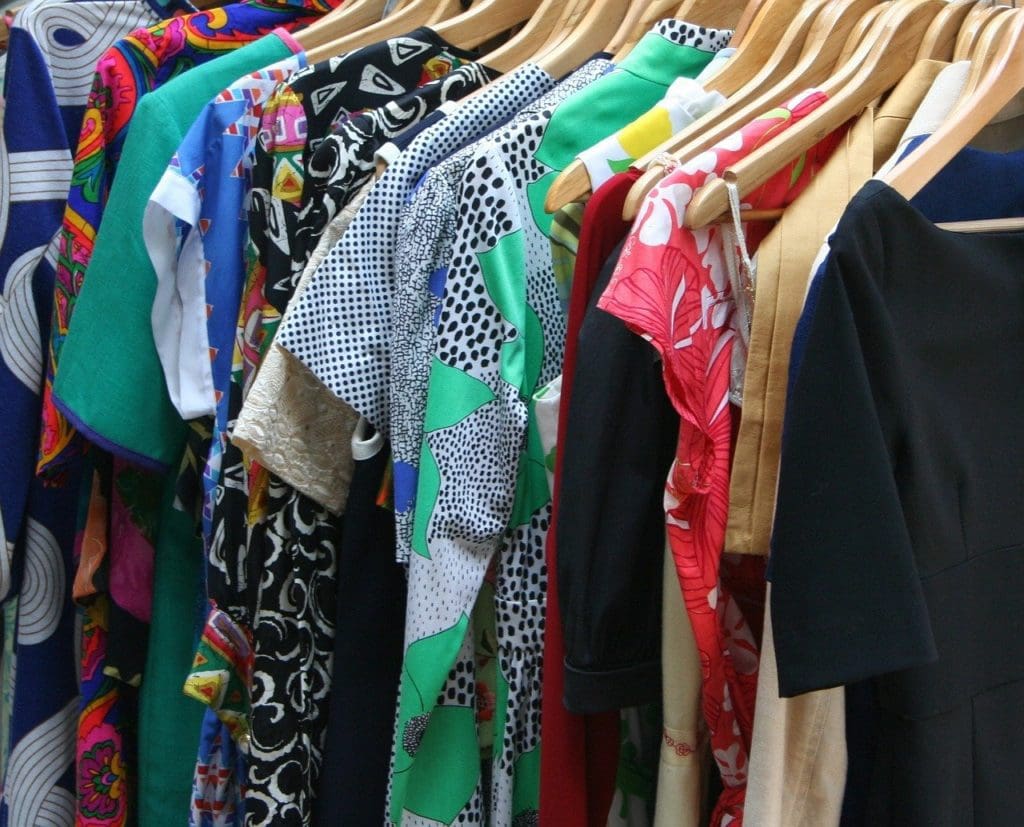 2. Create a Checklist
Every wardrobe should have the essentials:
a black dress 

a white blouse 

black dress pants

a pair of jeans

a solid color tee shirt

a solid color turtleneck

a neutral cardigan

a jacket

a basic handbag

a pair of heels, boots, dress flats, and casual flats
You can easily mix and match clothes and create unique outfits for any occasion. Keep track of everything you already have so you don't end up making repeat purchases. Be mindful of the colors as well.
But depending upon your lifestyle, identify which necessities you need to revamp your wardrobe. And because you are working within a budget, you need to do your homework before you decide to go shopping.
3. Give Your Accessories a Makeover
Accessories are a great way to jazz up any outfit. Buy ladies designer scarf, belt, shoes, and jewelry can dramatically change the look of the same outfit. But quality items come with a price tag. 
So before you attempt to update your collection, play around with what you have. Consider doubling longer necklaces or replacing the strap of a classic handbag. Find inexpensive ways to enhance your look without breaking your budget!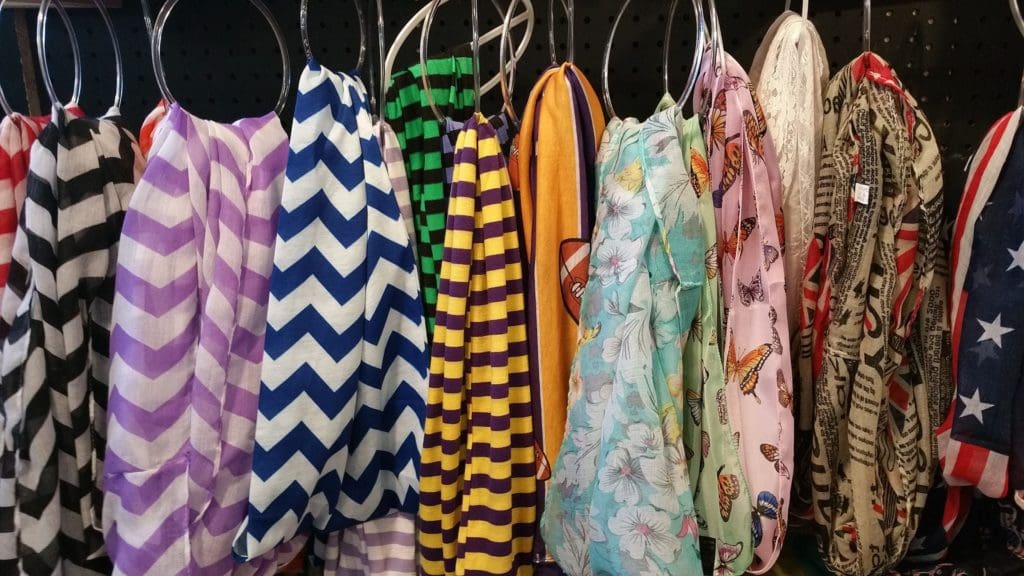 4. Look for Deals
Some people don't mind shopping in thrift stores and garage sales. But you can wait for sales and promotional offers. This is one of the easiest ways to buy clothes on a tight budget. Now you can give your wardrobe the much-needed makeover without overspending.
Take advantage of end-of-season and clearance sales. Sign up for store emails and store coupons. Following these brands on social media channels is a great way to stay informed about the latest deals. Make sure to ask about special discounts for online shoppers. 
For more practical tips to make your paycheck last as long as possible, consider reading 7 Tips to Make Your Money Last Longer
5. Create new combos
As mentioned above, having the essentials at hand allows you to mix and match various pieces of clothing. Your objective should be to create a versatile look. So whenever you buy something, ask yourself how it would incorporate with your existing wardrobe. Typically, any item you purchase should coordinate with at least three to five other pieces that you already own.
6. Invest in Classic Pieces
Whether it's a silk blouse, a pantsuit, a genuine leather jacket, or loafers, you need to build a collection of timeless articles. Not only can they perk up any outfit, but with a little TLC, these pieces last a long time. Moreover, spending a little extra on a good product can remain wearable over a number of years. On the other hand, a cheaper one will have to be replaced sooner.
7. Buy New Items Gradually
Buying good quality clothing is expensive. So it's impractical to splurge all your savings at once. Calculate your budget and come up with a number that defines your shopping expense. Plan on buying a couple of articles that can be useful for the current season or an upcoming event. Consider holding off other items until later.
8. Sell Your Clothes for Extra Cash
One of the blessings of the digital era is being able to buy and sell anything and everything online. So if you are hanging onto clothes that are almost as good as new, consider selling them through online platforms like Offer Up and Craigslist. 
This way, you can get rid of clothes you don't wear, clear up space in your closet, and make some much-needed money. Reuse the money to buy something trendy and within budget.
9. Did I Mention Makeup?
Though makeup may not be considered a part of your wardrobe, it can significantly enhance your ensemble. Look expensive by finishing off your look with the perfect makeup. Just this little step can make a world of difference. Don't believe me? Why not give it a try.
You'll soon come to realize that makeup compliments your attire. Simply choose a color that compliments your dress and complexion. You'll instantly note the amount of confidence you can gain.
10. Time to Donate
As a rule of thumb, every time I buy something, I make it a practice to donate any piece of clothing that has been sitting in my closet for over a year. That way, I make space for more clothes while making sure that I'm not merely buying all the time. Besides, you need to give back to your community. 
Whether it's H&M or Goodwill, there are always places where you can donate old clothes that are still in good condition.
Final thoughts
Congratulations! You've just successfully upgraded your wardrobe, that too on a budget. You've probably already figured out that you don't need to spend loads of money to enhance your wardrobe or update your look. But that doesn't mean you should settle for cheap, low-quality clothes. 
Being conscious of recent trends can help you style your outfits with finesse. With the right essential pieces and a little fashion sense, you can look just as glamorous. But more than anything, you need to learn how to carry yourself with confidence, no matter what you are wearing.
Author Bio: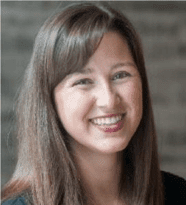 About Ashley Rosa: Ashley Rosa is a freelance writer and blogger. Writing is her passion that why she loves to write articles related to the latest trends in technology and sometimes on health-tech as well. She is crazy about chocolates. You can find her at twitter: @ashrosa2.
Featured Image by gonghuimin468 from Pixabay